Are you searching for something fun and new to play on your PS5? Look no further than the best simulation games! Simulation games are a great way to immerse yourself in an alternate world with complex goals.
You can escape reality—and brush up on some real-world skills—in the PC and console gaming landscape without leaving your living room. This article will focus primarily on simulation titles specifically released for the PlayStation 5; here's our pick of the 20 best available titles so far!
Also Read: 10 Best PS4 Dirt Bike Games
20 Best PS5 Simulation Games (2023)
If you're a gamer looking for the ultimate simulation experience, then you need to check out the 20 best PS5 simulation games. With titles ranging from farming and cooking to city-building and space exploration, these games will transport you to new worlds and challenge you to hone your skills.
Whether you're a seasoned gamer or just starting out, there's something for everyone on this list. So, put on your headset and get ready to dive into immersive worlds full of adventure and excitement.
From the stunning graphics to the intuitive controls, you won't be disappointed with these top-rated simulation games. So what are you waiting for? Start exploring today and see where your gaming skills can take you!
1. Gran Turismo 7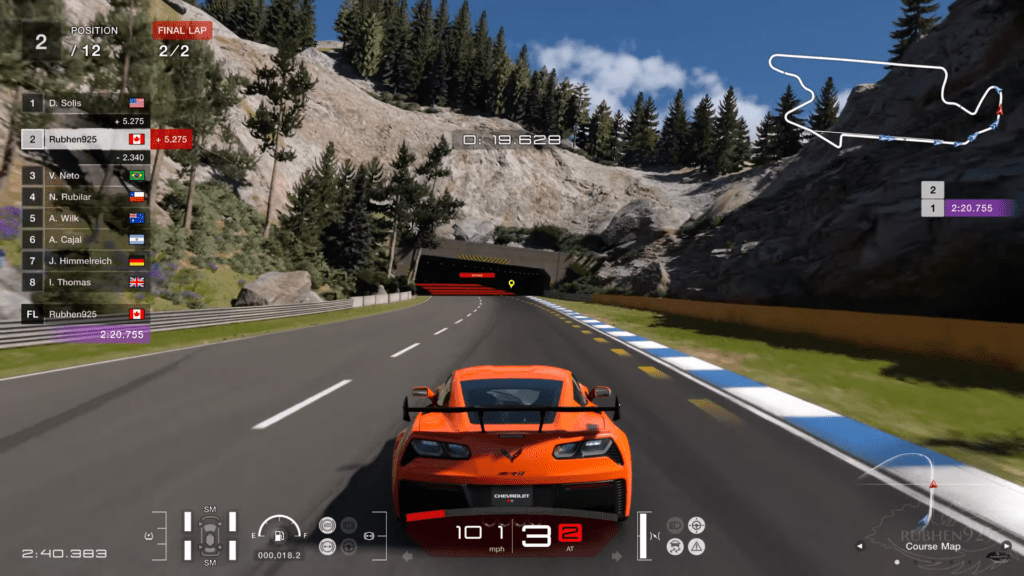 Gamers everywhere are revving their engines in anticipation of the highly anticipated Gran Turismo 7. With its stunning graphics and unparalleled attention to detail, Gran Turismo 7 promises to be the ultimate driving simulator.
From the familiar roar of the engines to the precise handling of each and every vehicle, players will feel like they're truly in the driver's seat. Whether you're a seasoned racing veteran or a newcomer to the world of simulation games, Gran Turismo 7 will surely provide an unforgettable experience that will leave you on the edge of your seat.
Also Read: 20 Best Pokemon Games of All Time
2. Powerwash Simulator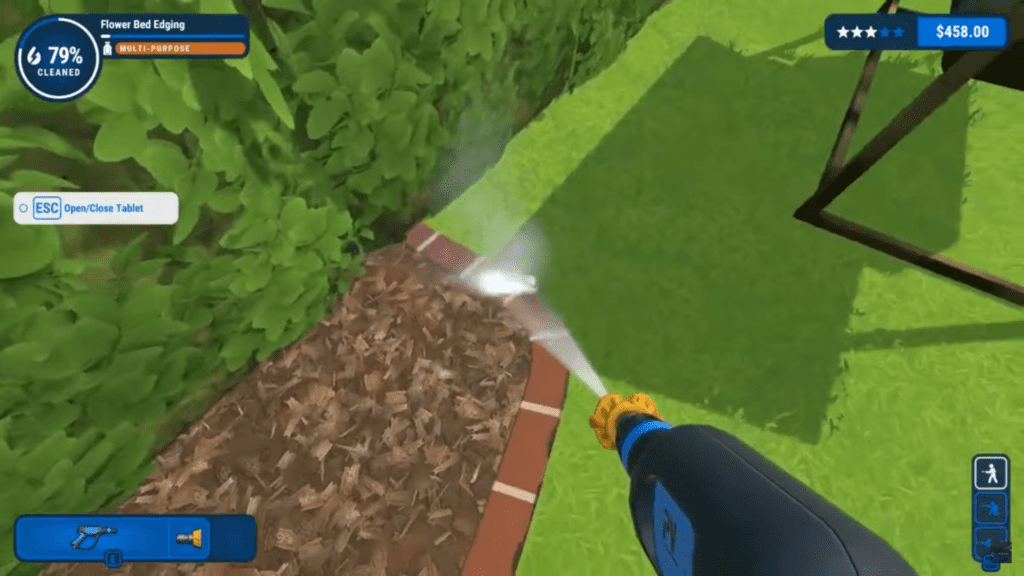 Powerwash Simulator is the perfect game for anyone who loves cleaning and video games. In this exciting new game, players get to take on the role of a professional power washer, blasting away dirt and grime from all sorts of surfaces.
With realistic physics and challenging levels, this game will keep players engaged for hours. But it's not just about cleaning - as you progress through the game, you'll unlock new tools and abilities to help you become a true power-washing master.
3. Farming Simulator 22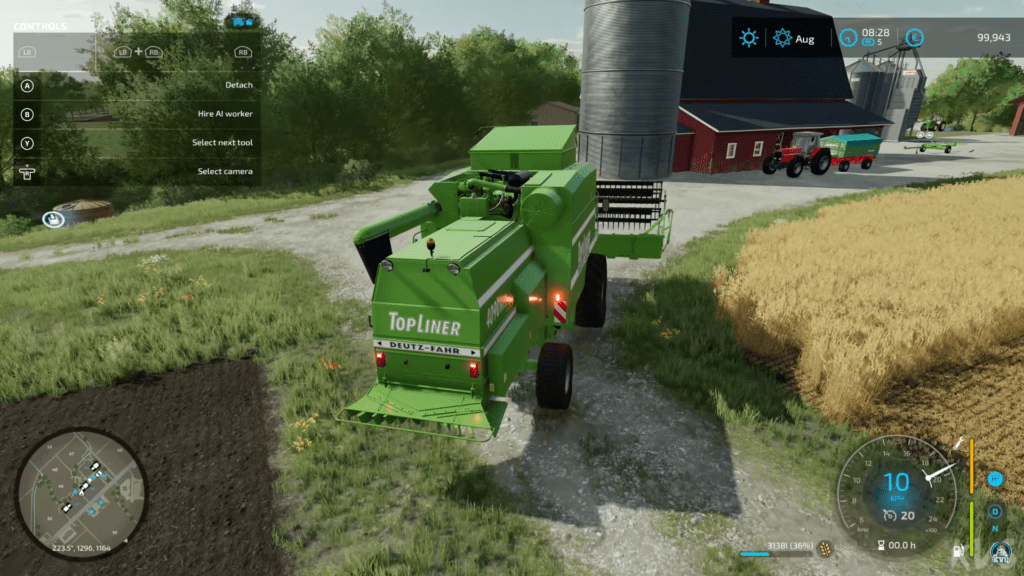 Farming Simulator 22 is the latest addition to the popular simulation game series that lets you experience the thrill of farming in a virtual world. With improved graphics, updated equipment, and new farming tasks, players are sure to spend hours managing their own farms.
Whether you're planting crops, raising livestock, or managing finances, there's always something to do in this game. Take on challenges and become a successful farmer in this immersive game that teaches you the importance of hard work, patience, and attention to detail.
4. F1 2021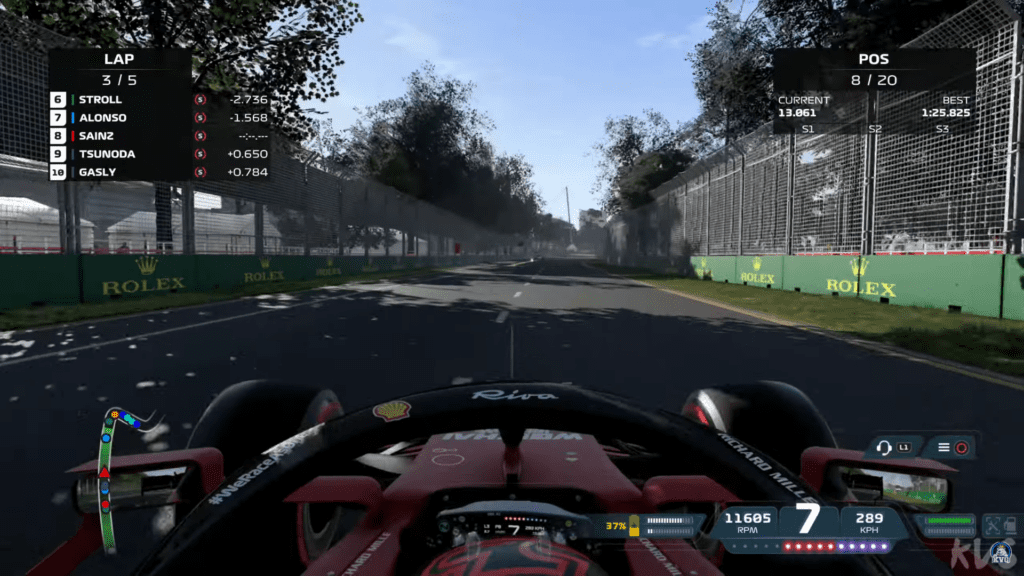 The thrill of high-speed racing is back with F1 2021! This year's edition of the wildly popular racing game promises new levels of innovation, wheel-to-wheel action, and exhilarating speed.
With improved graphics and more realistic gameplay, players can immerse themselves in the fast-paced world of Formula 1 like never before.
From the high-stakes drama of Qualifying to the intense showdown of the Grand Prix, F1 2021 delivers the ultimate racing experience. Whether you're a seasoned pro or a newcomer to the world of motorsports, this game is sure to get your heart racing and your adrenaline pumping.
5. Tropico 6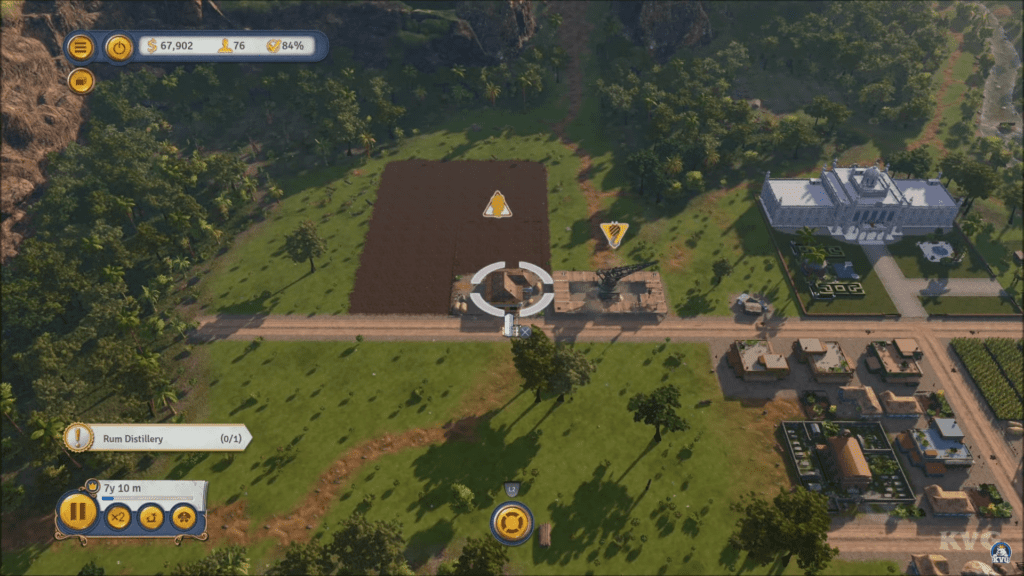 Tropico 6 is a captivating city-building game that will transport you to the beautiful Caribbean islands. It is an impressive game that will engulf you in its detailed graphics and unique gameplay.
As the leader of your own country, you have the power to make decisions that will affect your people and your country as a whole. From balancing the economy to dealing with political unrest, your leadership skills will be put to the test.
The game introduces new features like multi-island gameplay, which makes it more challenging and exciting. If you're a fan of city-building games, then Tropico 6 is definitely worth checking out!
Also Read: 25 Best Multiplayer Games
6. Cities: Skylines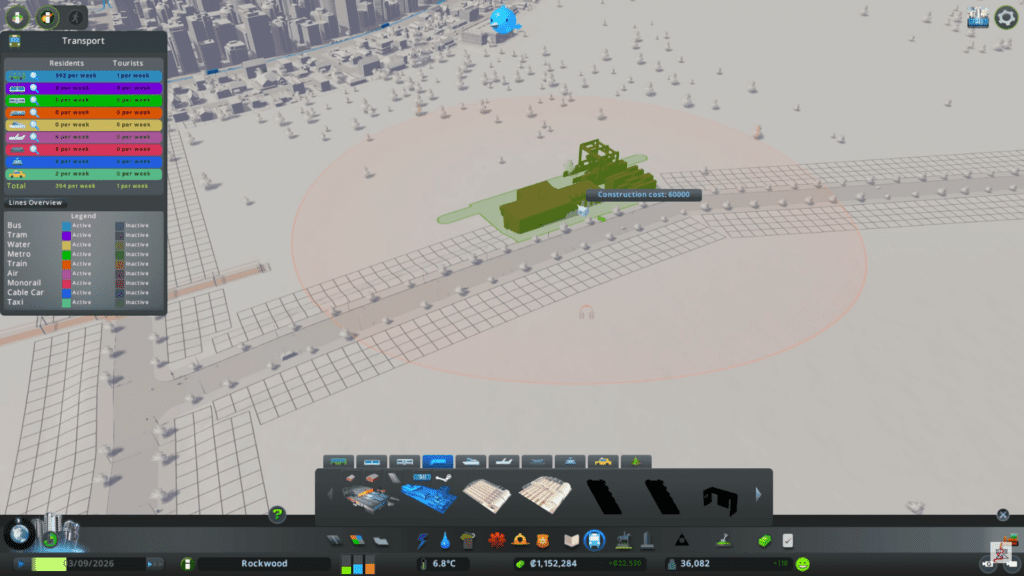 Cities: Skylines is the ultimate city-building game that allows players to unleash their creativity and construct their dream metropolis. From the bustling downtown to the tranquil suburbs, every detail can be customized to your liking.
With over 1,000 mods available on Steam Workshop, there's no limit to what you can create in this virtual sandbox.
The game's realistic graphics and advanced simulation engine create an immersive experience that allows players to immerse themselves in the world they've built fully. Whether you're a seasoned city planner or a casual gamer, Cities: Skylines offers endless fun and creativity.
7. SnowRunner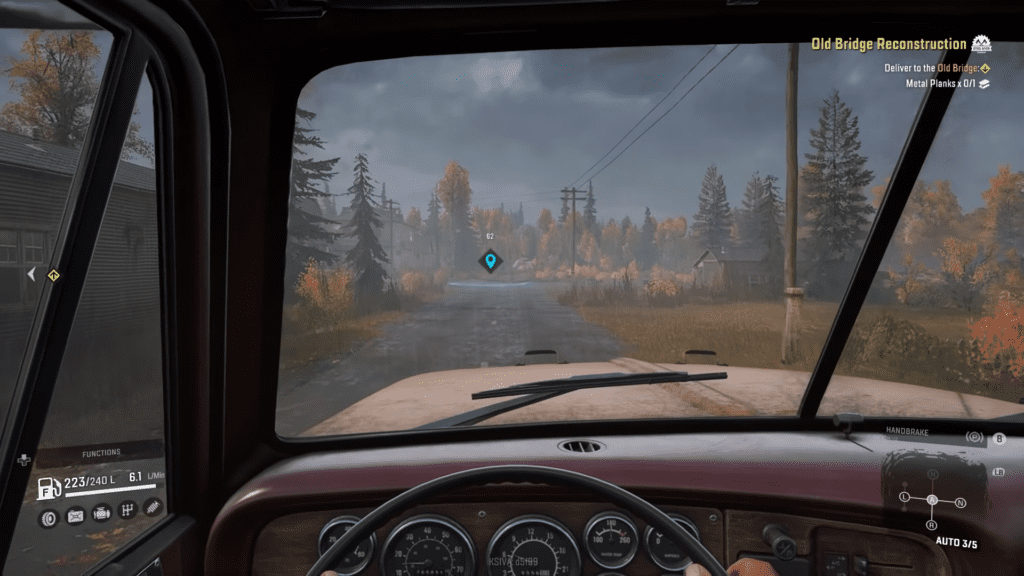 SnowRunner is the ultimate off-road driving experience for adventure seekers and thrill enthusiasts. With its stunning graphics and realistic physics simulations, the game offers an immersive and challenging gameplay experience like no other.
Players can explore breathtaking terrains and push their skills to the limit as they drive powerful vehicles through treacherous mountains, muddy swamps, and icy tundras. With various missions and objectives to complete, SnowRunner keeps gamers engaged and entertained for hours on end.
8. Car Mechanic Simulator 21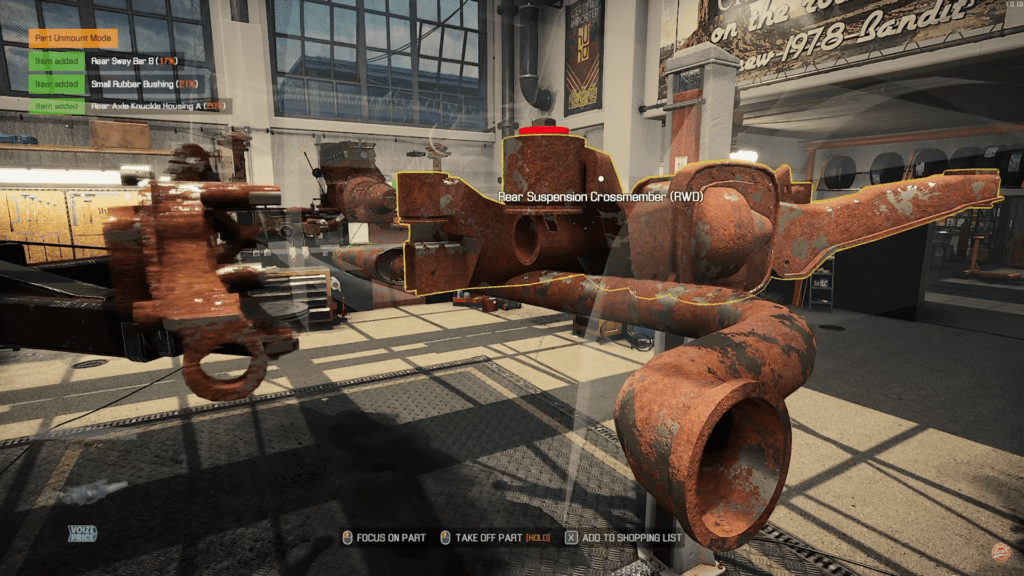 As car technology continues to evolve, it's important for car mechanics to keep up with the latest developments in order to provide the best service possible. That's where Car Mechanic Simulator 21 comes in - this popular simulation game allows players to hone their skills and learn about new car parts and systems in a fun, interactive way.
Whether you're a seasoned mechanic looking to improve your skills or a car enthusiast interested in learning more about what goes on under the hood, Car Mechanic Simulator 21 is a great way to expand your knowledge and have fun in the process.
With realistic graphics and detailed gameplay, players will feel like real-life mechanics as they diagnose and repair various cars. So why not try and see if you've got what it takes to fix up some of the most challenging vehicles on the road?
9. Assetto Corsa Competizione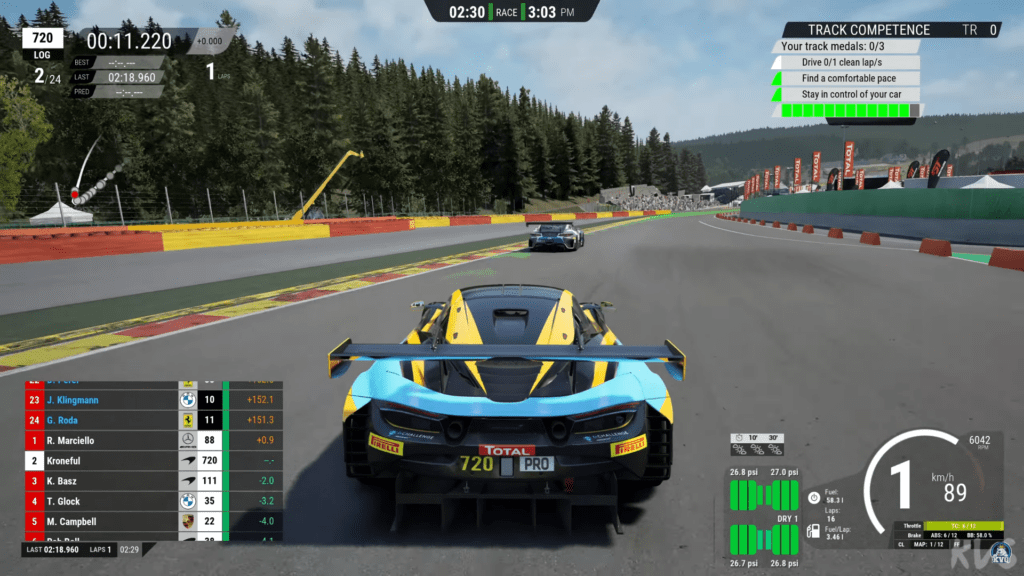 Get ready for the ultimate racing experience with Assetto Corsa Competizione! This video game takes you behind the wheel of some of the most powerful and iconic race cars in the world. With stunning graphics and realistic physics, you'll feel like you're on track, pushing your car to its limits.
Whether you're a seasoned racing veteran or a newcomer to the genre, Assetto Corsa Competizione has something for everyone. So buckle up, hit the accelerator, and get ready to take your place on the podium. This game is sure to get your heart racing and your adrenaline pumping!
10. Crusader Kings III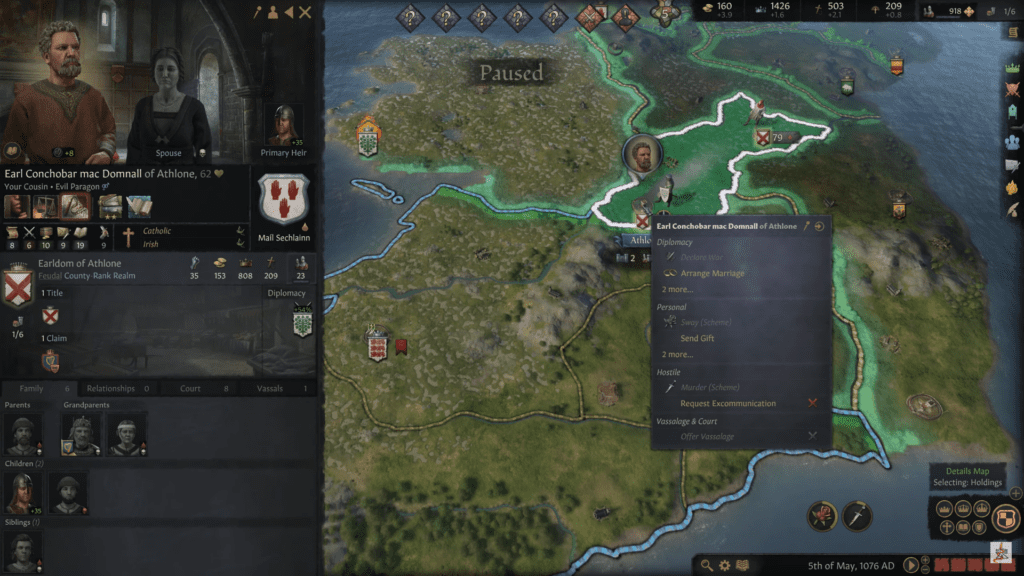 Crusader Kings III is the latest game in the popular strategy series that lets you take control of a medieval dynasty and guide it to greatness or ruin. With improved graphics, deeper gameplay mechanics, and more options than ever before, CK3 is the ultimate power fantasy for armchair generals and history buffs alike.
Whether you want to wage war, scheme for power, or simply marry off your heirs to form strategic alliances, there is always something to do in this sprawling sandbox world. Will you be remembered as a beloved ruler or a despised tyrant? The choice is yours in Crusader Kings III.
11. Hardspace: Shipbreaker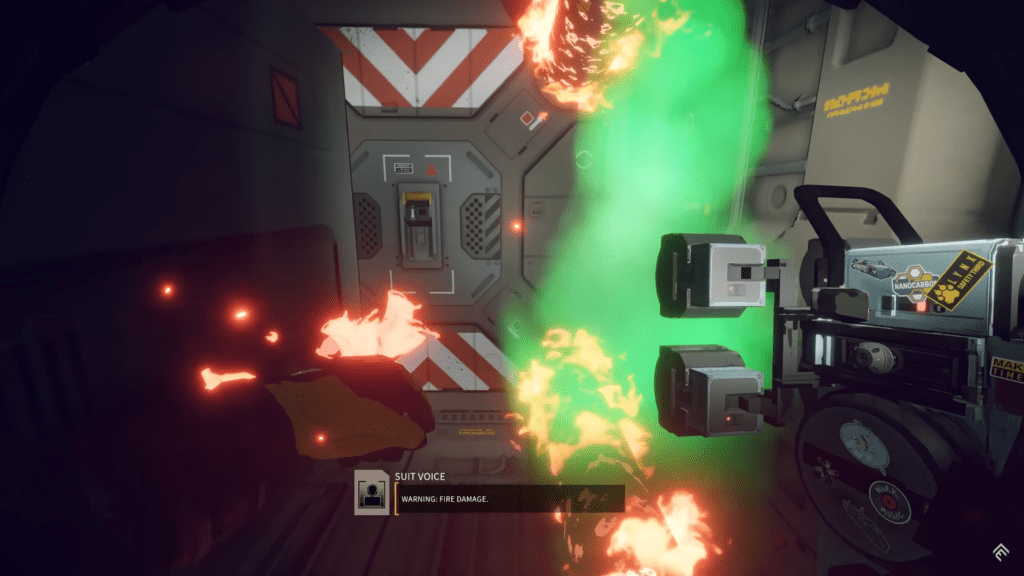 In the vast galaxy of space-themed video games, Hardspace: Shipbreaker stands out as a unique and captivating addition. A far cry from the usual shoot 'em up titles, this game puts the player in the shoes of a spaceship salvager tasked with dismantling massive vessels for scrap.
But don't let the seemingly mundane premise fool you; Shipbreaker is anything but boring. With stunning graphics, complex mechanics, and a haunting soundtrack, this game is a thrilling adventure that challenges players to think strategically and work efficiently.
Also Read: All Call of Duty Games Ranked
12. Microsoft Flight Simulator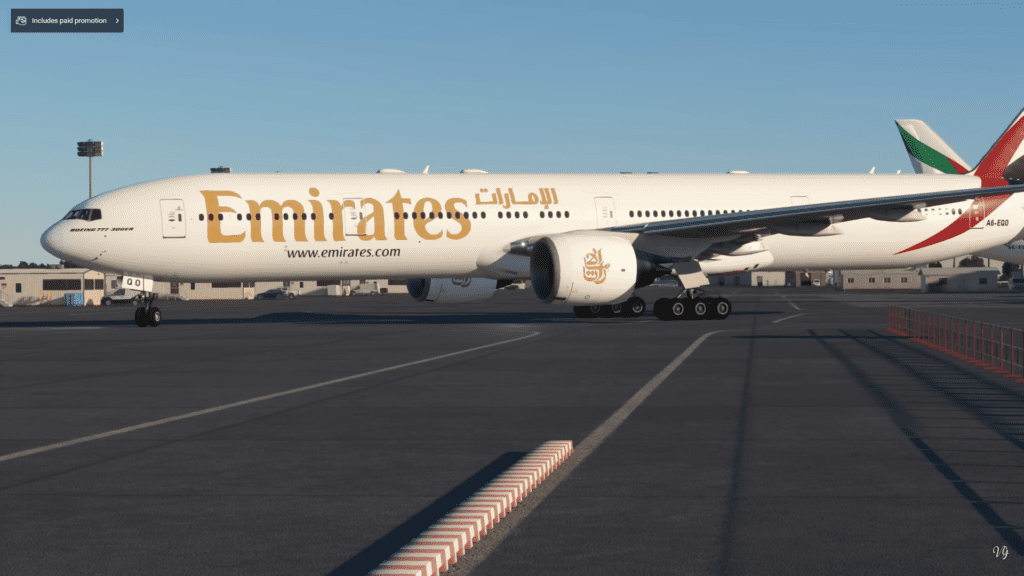 Microsoft Flight Simulator has been a staple in the world of computer games for decades, and its latest reincarnation does not disappoint. This realistic flight simulation game allows players to take control of a virtual plane and explore the world from a bird's eye view.
With stunning graphics, intricate attention to detail, and a variety of planes to choose from, Microsoft Flight Simulator is the perfect game for aviation enthusiasts and gamers alike.
Whether you're looking to fly over the vast expanse of the Sahara Desert or navigate through the bustling streets of Tokyo, the possibilities are endless in this game. So buckle up and prepare for takeoff because Microsoft Flight Simulator is ready and waiting to take you on a journey of a lifetime.
13. Lawn Mowing Simulator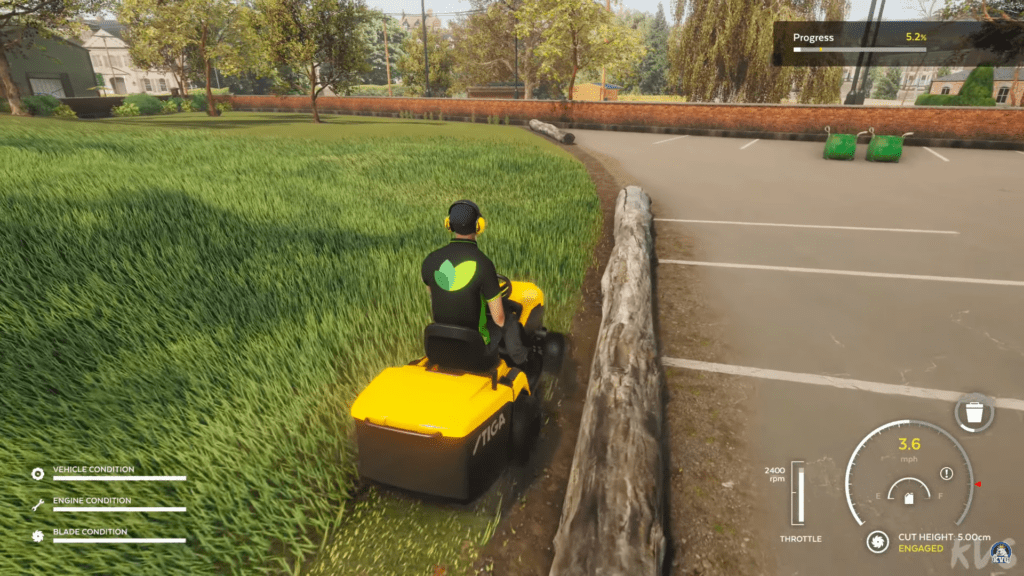 If you've ever wanted a perfect lawn but dread the thought of mowing in the summer sun, the Lawn Mowing Simulator just may be the answer to your problems. This unique simulation game allows players to take on the role of a lawn care professional, mowing lawns on various properties, all while enjoying the comfort of your air-conditioned home.
With stunning graphics and realistic sound effects, you'll feel like you're right there behind the mower, cutting each blade of grass to perfection. From choosing the right equipment to learning the proper mowing techniques, the Lawn Mowing Simulator is the ultimate lawn care experience.
14. Police Simulator: Patrol Officers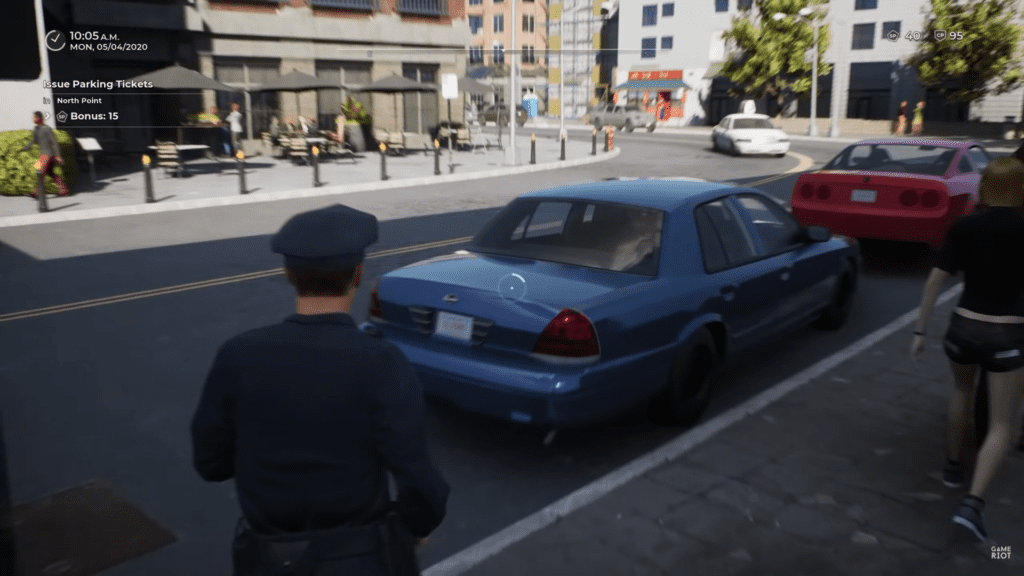 Police Simulator: Patrol Officers is the ultimate game for anyone looking to get a taste of what it's like to serve and protect as a police officer. In this high-quality simulation, you'll be thrown into a virtual world where you must maintain law and order, respond to calls, and keep your community safe.
From driving around in police cruisers to chasing down suspects on foot, this game is full of action-packed gameplay that will have you on the edge of your seat. With stunning graphics and realistic sound effects, Police Simulator: Patrol Officers is a must-play for all fans of law enforcement and crime-fighting games.
15. Train Sim World 2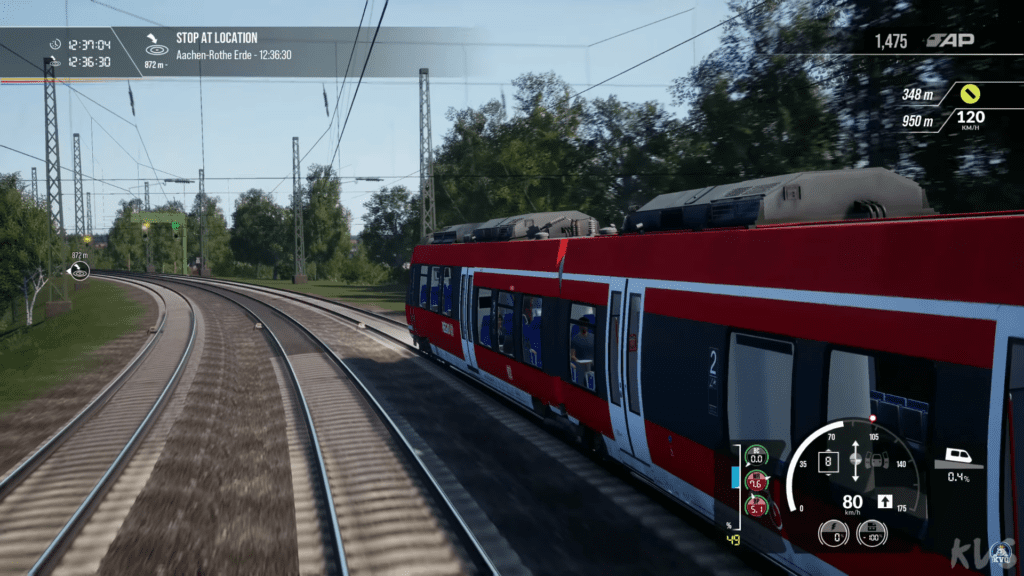 Jump into the immersive experience of Train Sim World 2, where you get to live the life of a train driver. With detailed and realistic graphics, you will be transported to different landscapes and scenarios, from bustling cityscapes to rural countryside.
Take control of different locomotives, and master the art of driving them. From passenger trains to freight trains, each locomotive comes with unique characteristics that will test your skills. Whether you want to enjoy a scenic ride or complete challenging tasks, Train Sim World 2 has everything you need to satisfy your inner railroad enthusiast.
Also Read: 15 Best Resident Evil Games of All Time
16. Planet Coaster: Console Edition
If you love amusement parks and roller coasters, you're in for a real treat with Planet Coaster: Console Edition. This game allows you to design and manage your theme park with thrilling rides, exciting attractions, and endless possibilities.
With stunning graphics and intuitive controls, you'll feel like a real park owner as you bring your vision to life. Whether you want to challenge yourself with intricate coaster designs, create a family-friendly park with all the bells and whistles, or simply unleash your creativity, Planet Coaster: Console Edition has everything you need to have a blast.
17. Hunting Simulator 2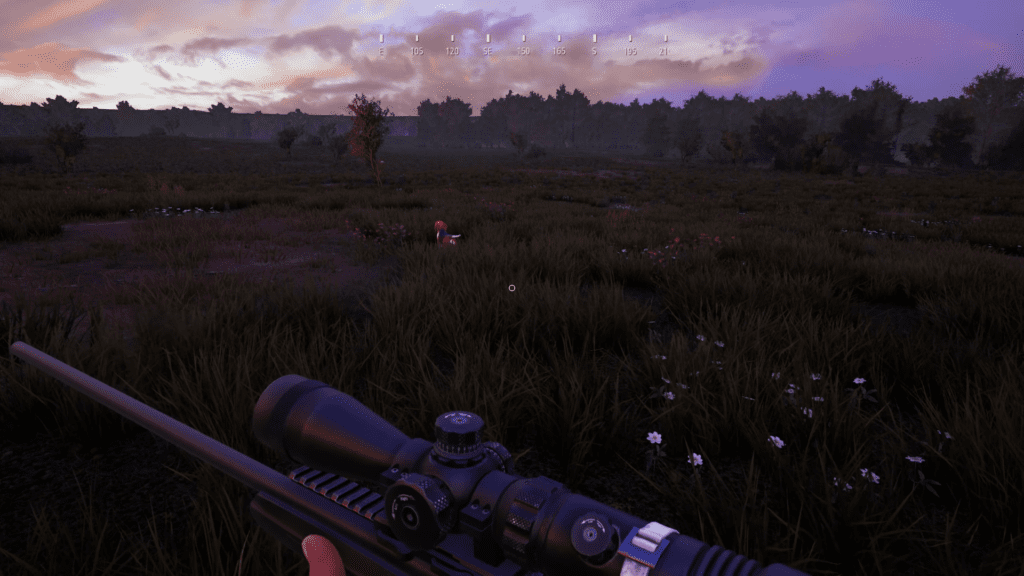 Hunting Simulator 2 is the next-level hunting game that every avid hunter needs to try! The game offers various realistic environments, from the lush forests to the frozen tundras, where you can perfect your shooting skills and learn how to track elusive prey.
You can also upgrade your gear and equipment to make sure you are always at the top of your game. The game is designed for all levels, from beginners to experts, so whether you are a seasoned hunter wanting to brush up your skills or a beginner looking for some excitement, Hunting Simulator 2 will not disappoint.
18. DIRT 5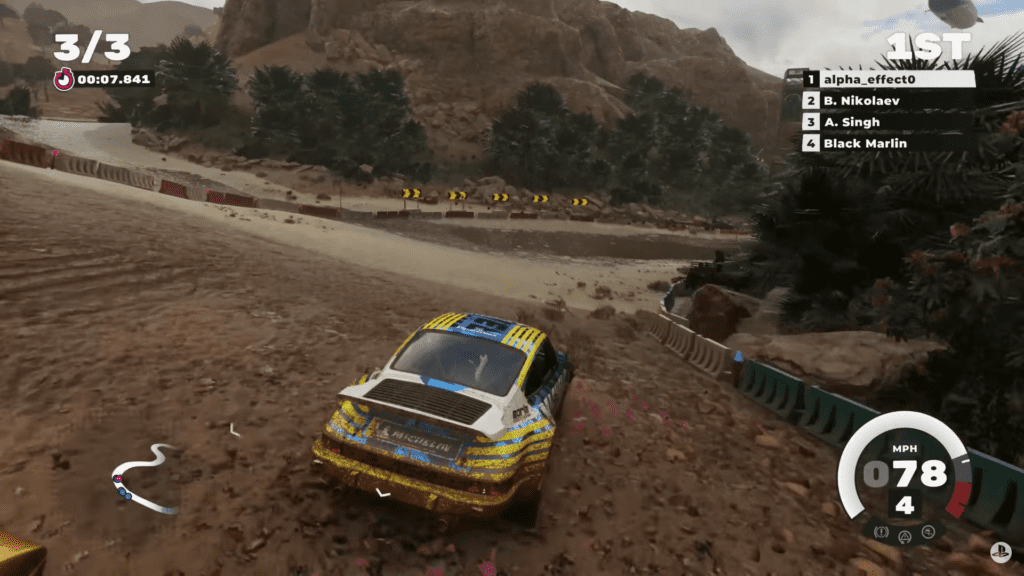 DIRT 5 is an adrenaline-packed racing game that takes you on a journey around the world. From the frozen East River in New York to the hot desert stretches of Morocco, the game boasts an array of diverse terrains that guarantee an exciting racing experience.
With customizable cars and various game modes, DIRT 5 offers something for every racing fan. Whether you're playing alone or competing with friends online, the game promises non-stop action and adventure as you navigate through the twists and turns of each course.
19. NBA 2K23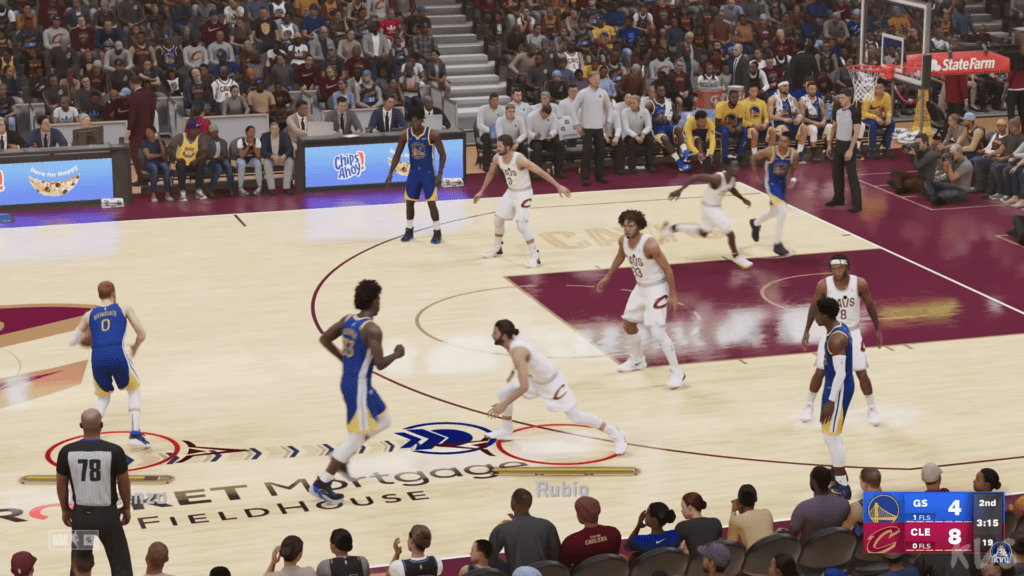 Basketball fans are in for a treat as the highly-anticipated NBA 2K23 video game is set to hit stores soon. With each new edition of the game, developers have continued to raise the bar with improved graphics, realism, and gameplay features.
As gamers lace up their virtual sneakers and take to the digital court, they'll be able to step into the shoes of their favorite NBA players and teams, competing against friends and foes alike.
Whether it's slam dunks, three-pointers, or fastbreak plays, NBA 2K23 promises to bring the excitement and intensity of basketball to life like never before. Get ready to rise to the challenge and show off your skills on the biggest stage of them all.
20. FIFA 22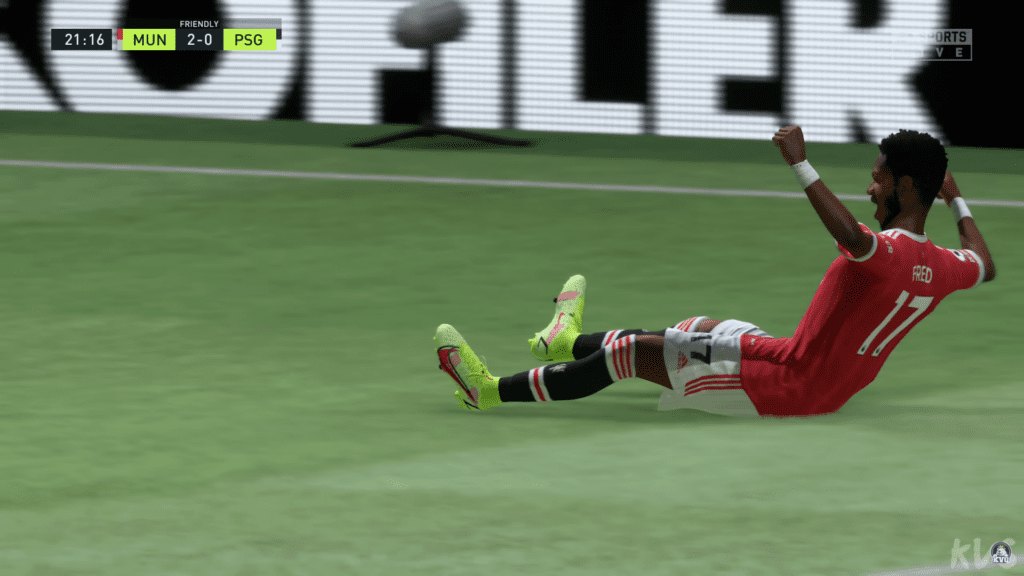 FIFA 22 is the latest installment of the long-running FIFA video game series. With improved animations, realistic graphics, and an immersive experience, this game will surely deliver an exciting time on and off the pitch.
Choose from a selection of leagues and teams, then take your squad through a season of matches against some of the best teams in the world.
You can also customize your team's kits, formations, and tactics to suit your style of play. Whether you're a hardcore fan or just getting into the franchise, FIFA 22 will be a great way to get your soccer fix!
Also Read: 10 Best Action Anime Games
Final Words
Whether you're a fan of sports, racing, hunting, or building theme parks and railways, there's something for everyone in the world of video games. With improved graphics and enhanced gameplay features, these titles offer an amazing gaming experience that will keep you entertained for hours on end. So get ready to hit start and embark on your next adventure!