For bikers and dirt bike enthusiasts, there's good news—you don't have to venture outside to satisfy your cravings for two-wheel daredevilry! Instead, you can replicate the action on one of these 10 best PS4 Dirt Bike games.
From easy-going racing titles with flowing tracks and jump sections suitable for first-time riders all the way up to full-blown motocross simulations that will leave only hardened pros satisfied, this list has something for everyone - no matter what their skill level.
So dust off your controllers and hit the virtual track – let's find out which are the must-play PlayStation trophies waiting for you amongst this array of amazing dirt biking titles!
Also Read: 20 Best Pokemon Games of All Time
10 Best PS4 Dirt Bike Games in 2023
Dirt bike enthusiasts, prepare to rev your engines! PlayStation 4 offers an exhilarating selection of dirt-bike games that promise to pump your adrenaline as you rip through muddy tracks, fly off ramps, and skid around tight corners.
Plunge into the virtual realm of off-road racing with these 10 exceptional PS4 games that showcase the thrilling and competitive world of dirt biking. Whether you're a casual player looking to experience the thrill of motocross racing, or a hardcore gamer searching for a challenge, this range of racing simulations and action-packed adventures will undoubtedly provide endless hours of entertainment.
So, gear up, hold on tight, and get ready to race through some of the most authentic, dynamic, and visually stunning off-road experiences available on PS4. Below are "10 best PS4 Dirt Bike games".
1. Trials Fusion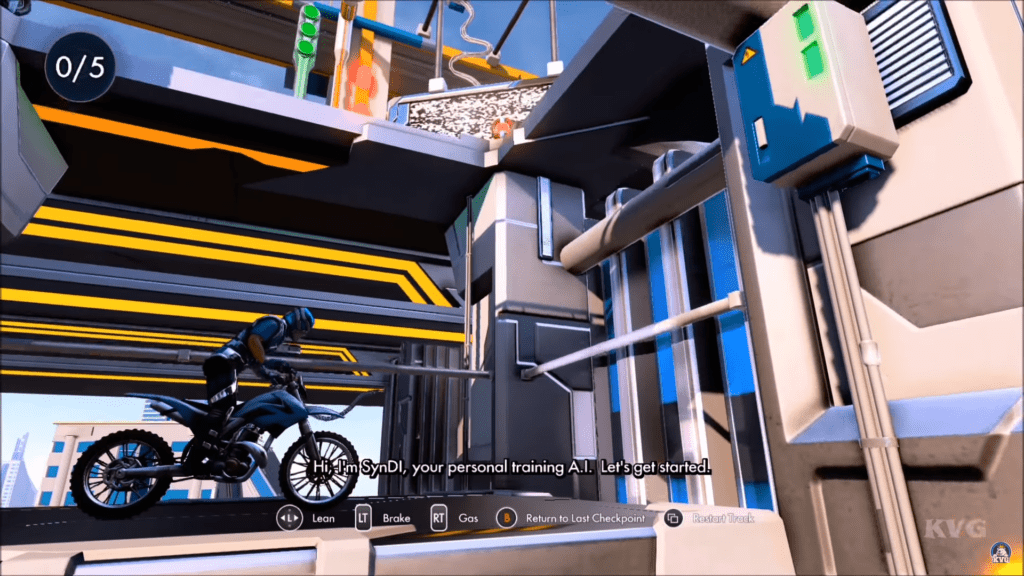 If you're a fan of dirt bikes and motorcycle racing, Trials Fusion can be an incredibly enjoyable experience. Developed by RedLynx and Ubisoft and released in 2014, this PlayStation 4 game is the fifth iteration of the popular Trials series, which dates back to 2000.
Featuring beautiful visuals and realistic physics, Trials Fusion puts you in the seat of a rider looking to take on many show-stopping tracks packed with ramps, jumps, loops, and hazards. You'll have to master the tracks if you want to get the best times and compete in online leaderboards.
With over 40 tracks available in its single-player career, players can also enjoy special online challenges or create their own custom courses for friends or random global challengers.
Also Read: 25 Best Multiplayer Games
2. MX vs ATV All Out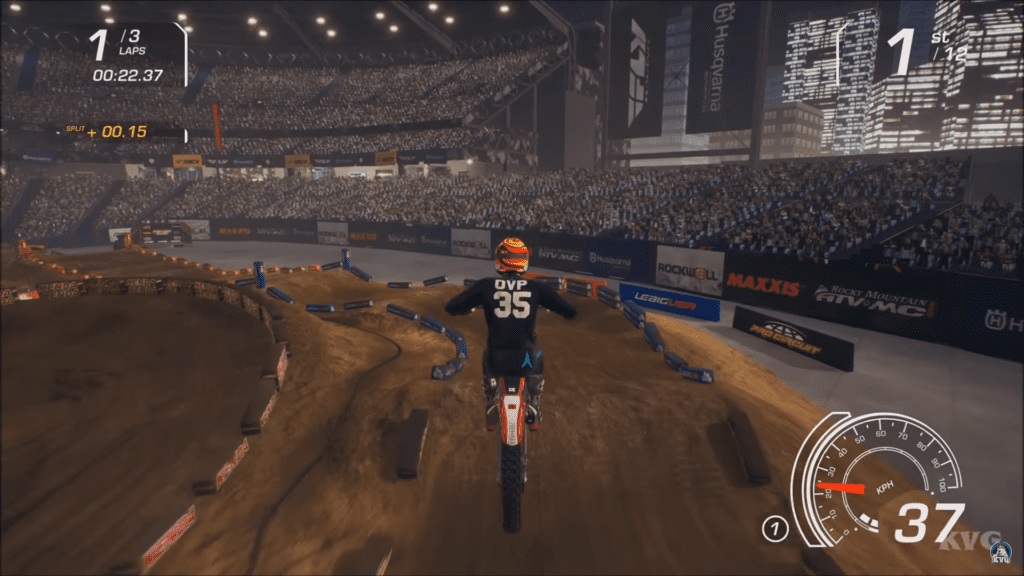 MX vs ATV All Out is an adrenaline-pumping off-road racing game that not only gives players the opportunity to experience the thrill of conquering rugged terrains but also lets them enjoy unparalleled customization and freedom.
Imagine soaring through the air on your personalized dirt bike, whipping around corners on an ATV, or deftly navigating obstacles on a powerful UTV - all while engaged in fierce competition with other racers. The game boasts a variety of dynamic game modes that cater to casual gamers and dedicated motorsport enthusiasts.
Each race is filled with the exhilarating feeling of pushing your vehicle and skills to the limit while battling for victory in this high-octane adventure. MX vs ATV All Out captures the essence of off-road racing, offering fans an unforgettable experience that will leave them hungry for even more action-packed excitement.
3. Monster Energy Supercross 6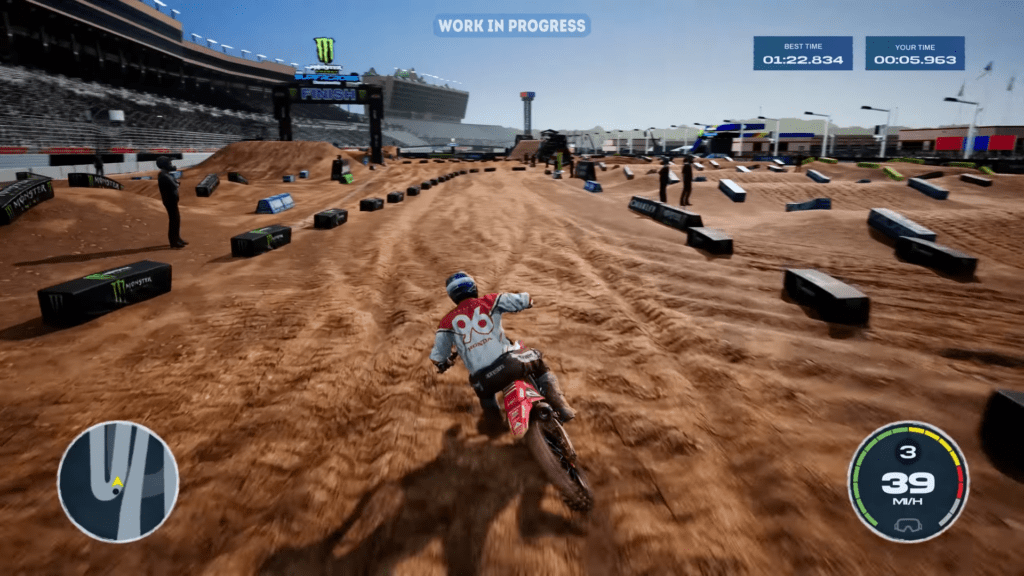 The anticipation builds as fans eagerly await Monster Energy Supercross 6, the latest installment in the thrilling world of high-octane dirt bike racing. This action-packed event takes the excitement to the next level as riders showcase their breathtaking skills, conquering massive jumps and ripping through treacherous dirt tracks.
Held in some of the most impressive stadiums across the nation, audience members can feel the ground shake beneath their feet as these fearless competitors rev up their engines, battling one another for the coveted title of Supercross champion.
Furthermore, attendees of Monster Energy Supercross 6 can expect spine-tingling moments where racers push past their limits, testing their grit and leaving fans on the edge of their seats. Undoubtedly, this electrifying event delivers a unique and unforgettable experience for all adrenaline junkies and extreme sports enthusiasts alike.
4. DIRT 5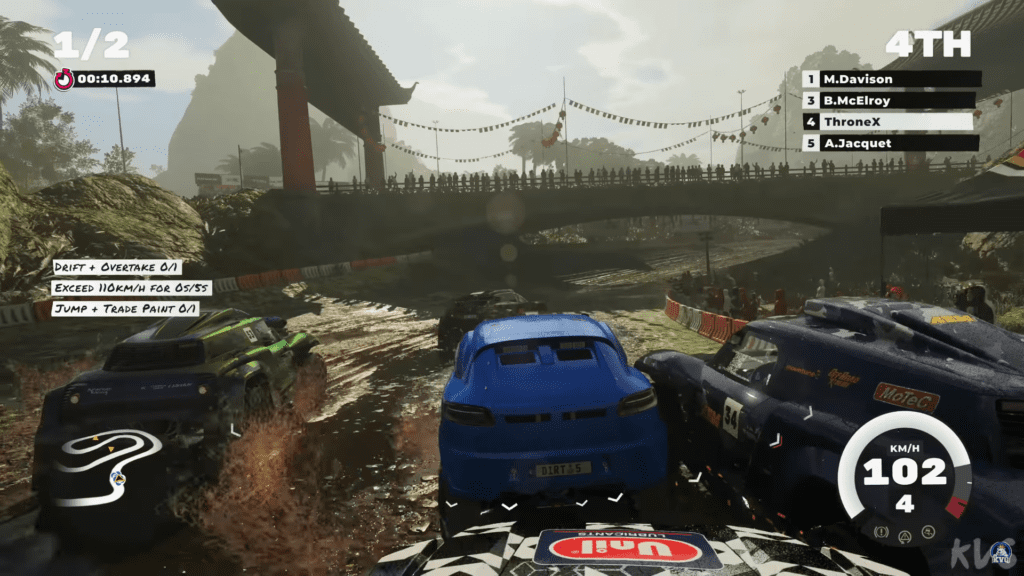 Vibrant colors, heart-pounding excitement, and roaring engines abound in DIRT 5, one of the most exhilarating and versatile off-road racing games ever. The passion and competitive spirit of the legendary franchise have been taken to new heights through innovative features, meticulously designed environments, and addictive, action-packed gameplay.
This latest installment not only offers a wide variety of exhilarating experiences that cater to both novice and seasoned racers alike, but it also sets a new standard for realism and immersion within the racing genre.
The dazzling visual fidelity and awe-inspiring terrains, combined with an accessible yet deep handling model, provide an unparalleled race experience that ignites the passion for off-road gaming like never before. So, buckle up and rev those engines, as DIRT 5 puts you in the driver's seat and takes you on the ride of your life!
Also Read: All Call of Duty Games Ranked
5. MotoRacer 4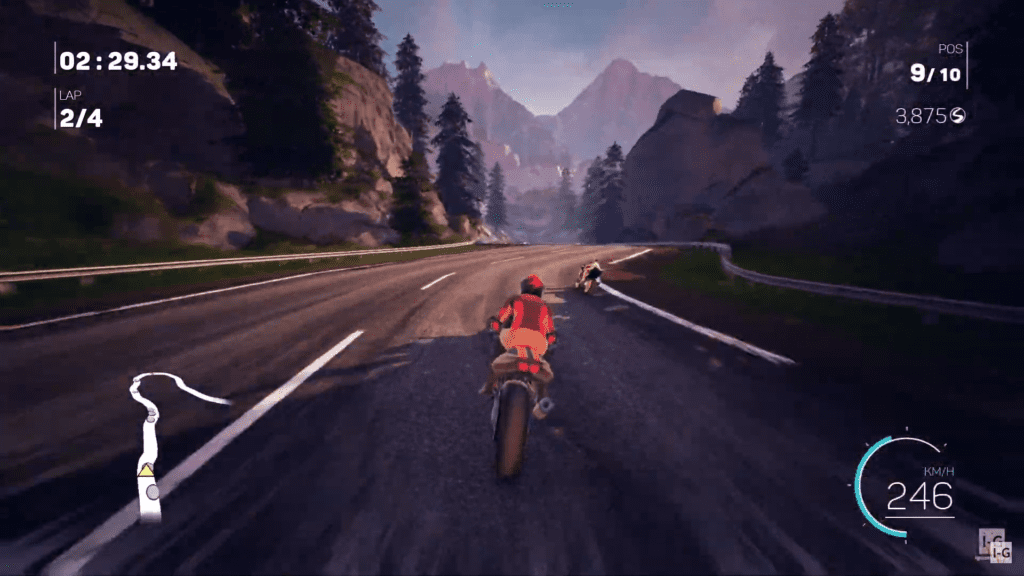 MotoRacer 4 is a must-have for any serious dirt bike enthusiast on PlayStation 4. It has blazing-fast speeds and meticulously crafted tracks that bring the experience to life. You can choose from over 50 officially licensed bikes and riders, each with distinct upgrades, performance characteristics, and customization options.
There are plenty of game modes to keep you busy, including racing against AI opponents or head-to-head multiplayer, time trials, championships, and stunt matches. It's an adrenaline-filled thrill ride for everyone on PS4!
6. MXGP Pro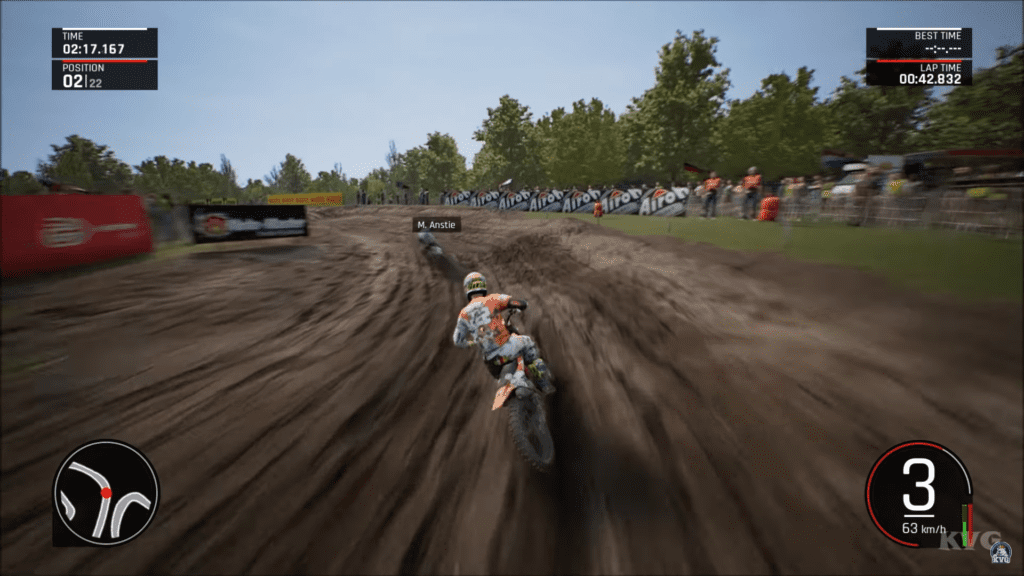 Developed with input from professional motocross riders, this game boasts an unparalleled level of realism and authenticity, offering fans an opportunity to truly experience the challenging and exciting life of a professional racer.
The dynamic weather conditions force players to adapt their strategies, while the realistic physics engine challenges them to master the art of controlling their powerful bikes on diverse terrains.
From its wide range of customizable options to the exhilarating multiplayer competition, MXGP Pro guarantees a captivating and heart-pounding experience for both casual and dedicated motocross enthusiasts.
7. MXGP 2021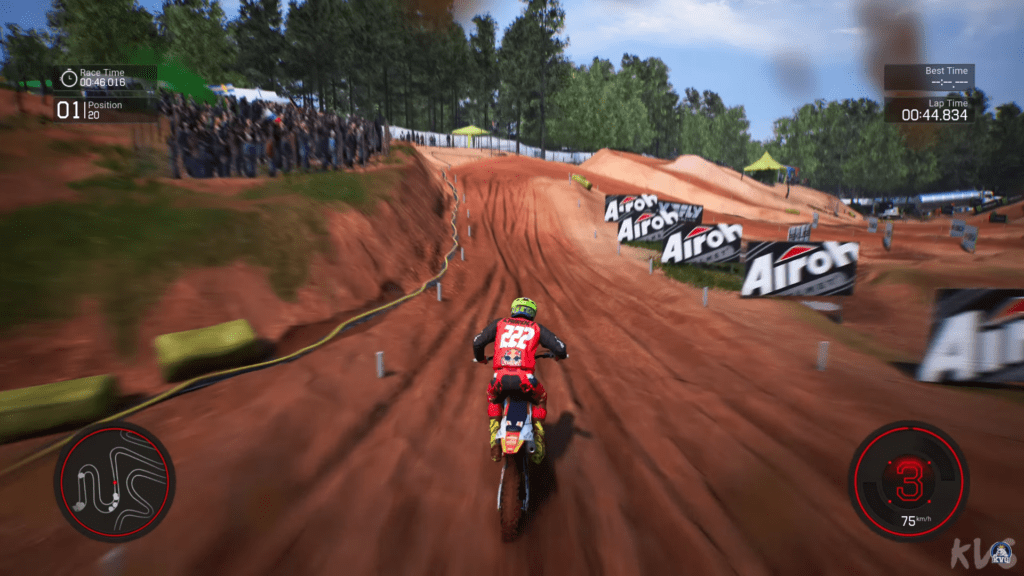 With the thrilling MXGP 2021 season well underway, fans from all around the globe have been on the edge of their seats, looking forward to adrenaline-packed motocross action. This year, the top riders have shown incredible grit and determination as they hit the dirt, soaring to new heights and racing through challenging terrains.
The unpredictable nature of the competition makes it all the more exciting, with surprising turnarounds and fierce rivalries brewing among the contenders. But it isn't just about pure speed; the incredible combination of athleticism, strategy, and technical skills displayed by each rider in MXGP 2021 is truly awe-inspiring, turning this season into a must-watch spectacle for motocross enthusiasts and newcomers alike.
Also Read: 15 Best Resident Evil Games of All Time
8. Motocross: Chasing the Dream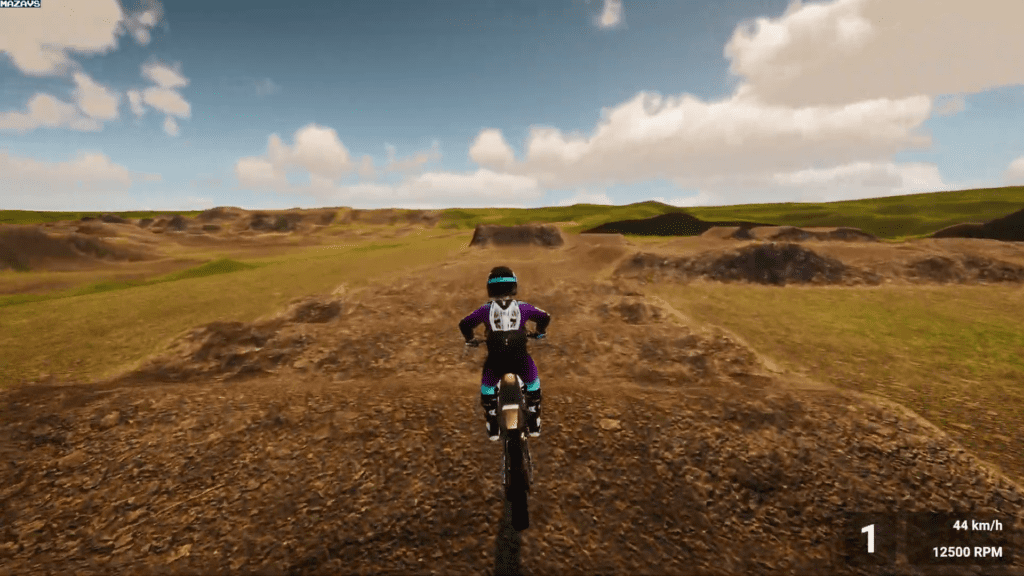 The thrill of motocross is not just about soaring through the air on two wheels; it's the pursuit of a dream fueled by passion, determination, and dedication. Battling gravity, embracing adrenaline, and defying all obstacles, motocross over racers live for every glorious moment on the dirt track.
For these athletes, chasing the dream means pushing limits and conquering fears, all the while striving for greatness in an arena of competitors who share the same fervor for the sport. Driven by a love for the sport, these racers invest countless hours of training, risking injuries and making sacrifices.
But the moment their tires grip the track and engines roar to life, they know that every bruise, sweat, and tear is worth it for the dream they chase – the one where they triumphantly cross that finish line, etching their name into motocross history.
9. Ride 2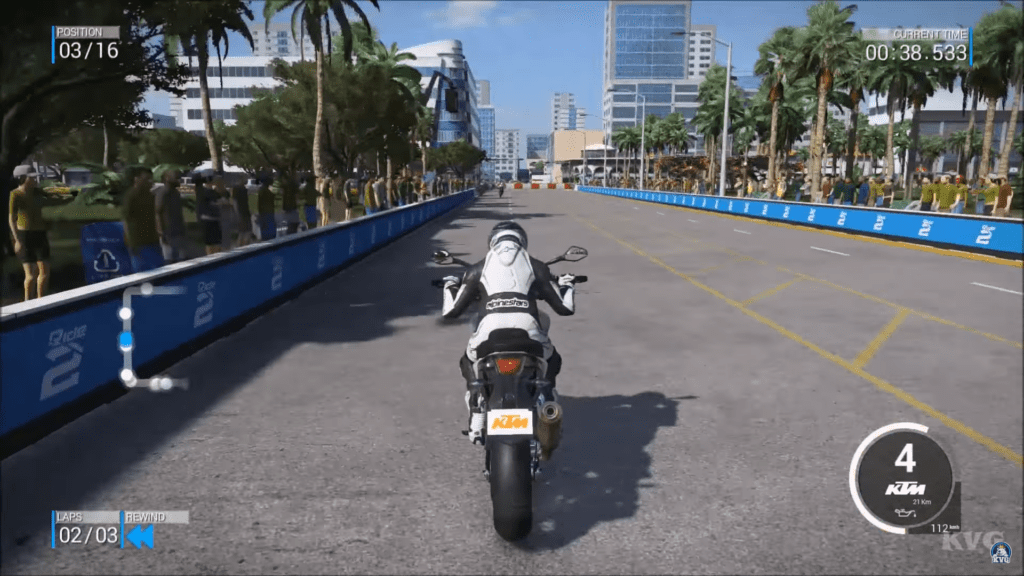 Ride 2 is a remarkable motorcycle racing game that allows players to experience the exhilarating thrill of speeding down the track on two wheels. As you climb aboard some of the world's most powerful bikes, you'll notice the attention to detail and realistic physics that truly blur the lines between the virtual world and reality.
Choose from various tracks, each with unique features and challenges that will test your mettle as a rider. Customize your motorcycle to perfection, tailoring its performance to suit your racing style better and enhancing its aesthetics to showcase your personality.
With a wide range of game modes and the opportunity to engage with other passionate bikers across the globe, Ride 2 guarantees hours of adrenaline-pumping fun and will undoubtedly satisfy the speed demons among us.
Also Read: 10 Best Action Anime Games
10. MXGP3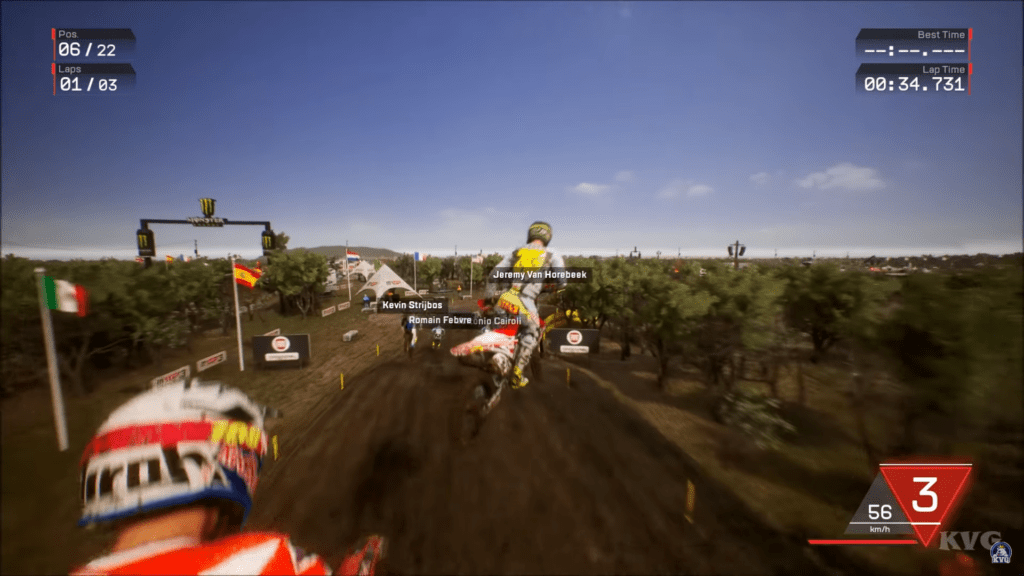 Get ready to rev your engines and experience the thrill of off-road racing like never before with MXGP3! This adrenaline-fueled game remarkably captures the essence of motocross, transporting players to a world where roaring engines, daring stunts, and intense competition blend seamlessly.
Push the limits of your motorbike as you face the challenges of unpredictable terrains and conquer the dynamic, ever-changing weather conditions. MXGP3's cutting-edge technologies allow for beautifully-rendered graphics, providing a near-perfect simulation of the authentic tracks and dirt of real-life motocross events.
Whether you're a seasoned motocross fan or a newcomer to the sport, MXGP3 promises to deliver an unparalleled racing experience, igniting a burning passion for speed and adventure.
Also Read: 50 Hardest Video Game Levels
Final Words
After reviewing the 10 best PS4 Dirt Bike games, it is evident that dirt bike racing sims are becoming more and more immersive with each entry. From Trials Fusion's traditional stunt courses to Motocross: Chasing the Dream's unique story mode, there is something for everyone.
Even those wanting to compete against friends or others online have many options in games like MXGP Pro and Ride 2. Bikes and tracks can also be customized in almost every game which adds an intense level of replayability and fun. For these reasons and many more, dirt bike racing games are a must-play for any avid PlayStation 4 gamer looking for some off-road thrills!