The Resident Evil series is one of the most iconic horror game franchises in history. This survival horror, third-person shooter, and first-person shooter franchise have been a staple of video games since its original release in 1996.
Our today's blog post is all about guiding you to the 15 best Resident Evil games. We will be going through each of the main entries in the series and discussing their highs and lows, so you can make an informed decision on which game to play first.
Also Read: 20 Best Need For Speed Games
15 Best Resident Evil Games (2023)
There are many games available in the Resident Evil series, and choosing the best one can be a daunting task. Here, we have compiled a list of what we consider to be the best Resident Evil games, in no particular order:
1. Resident Evil 4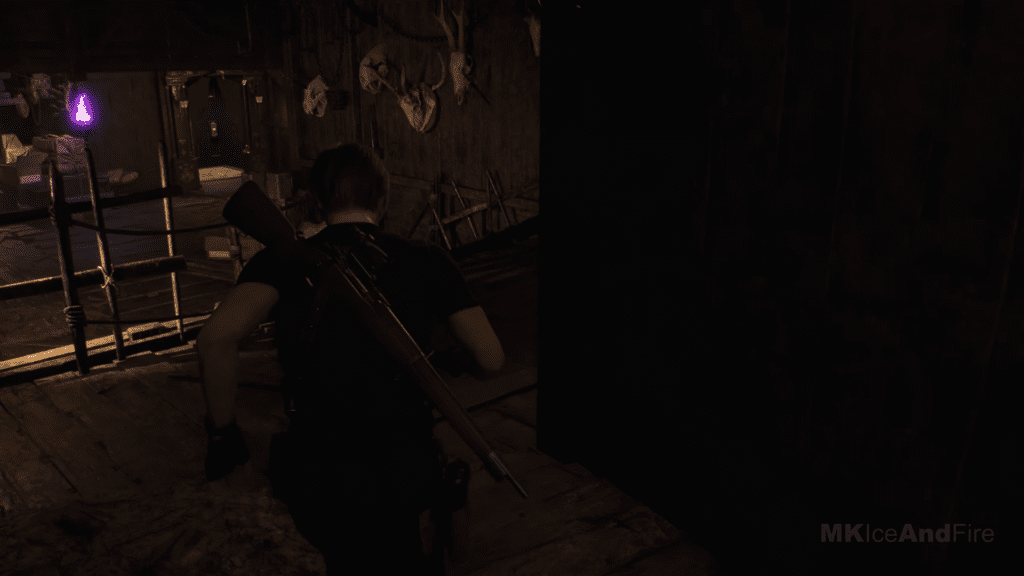 Resident Evil 4 is considered one of the most influential games in the series. It was released back in 2005 and has since become a favorite among fans thanks to its engaging story, intense action sequences, and tight controls.
You take on the role of Leon S. Kennedy as he embarks on a mission to rescue the US President's daughter Ashley Graham from a mysterious cult known as Los Illuminados. With its intense shootouts and thrilling action sequences, Resident Evil 4 is a must-play for any fan of the series.
In addition to its excellent story, the game also features some innovative mechanics, such as context-sensitive controls and interactive elements with the environment. It was a revolutionary game for its time and is still highly regarded today.
Also Read: 10 Best Action Anime Games
2. Resident Evil 2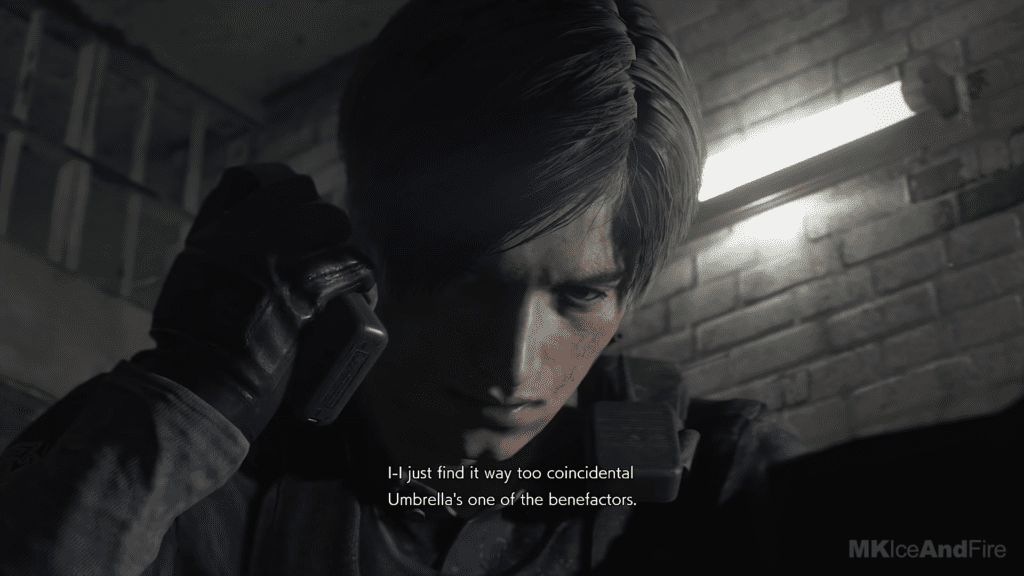 The remake of Resident Evil 2 is another must-play game from the series. This reimagining of the classic 1998 title allows you to play rookie police officer Leon S. Kennedy and college student Claire Redfield in their quest to survive a zombie apocalypse. The game features improved graphics, intense action sequences, and engaging puzzles.
It also introduces new mechanics, such as tank controls and fixed camera angles. The remake of Resident Evil 2 also offers players the option to move while using their weapons, which was a first for the franchise. It also features both assisted and standard difficulty modes, so you can choose the experience that best suits you. If you want to play a classic horror title with some modern flare, then the remake of Resident Evil 2 is sure to please.
3. Resident Evil 2 Remake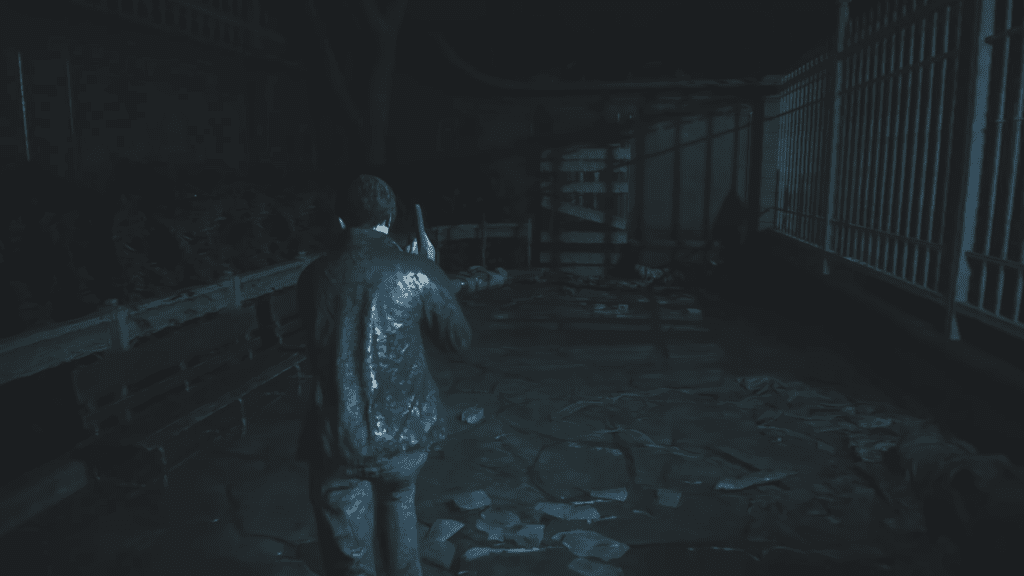 Resident Evil 2 Remake is a thrilling survival horror game that has captivated gamers worldwide. Bringing new life to the 1998 classic, this modern rendition showcases enhanced graphics, improved gameplay mechanics, and a more immersive atmosphere.
Players find themselves in the perilous Raccoon City, where they must navigate through hordes of terrifying zombies and treacherous enemies to uncover the sinister truth behind the city's downfall. With its dual-character campaign of Leon Kennedy and Claire Redfield, each with unique storylines and challenges, the game entices fans and newcomers alike.
The deadly nemesis known as Mr. X adds yet another thrilling dimension, relentlessly hunting players throughout their adrenaline-pumping journey. Resident Evil 2 Remake has undeniably set a new standard for remakes, proving that even after twenty years, there's still life within the horrors of Raccoon City.
4. Resident Evil 7: Biohazard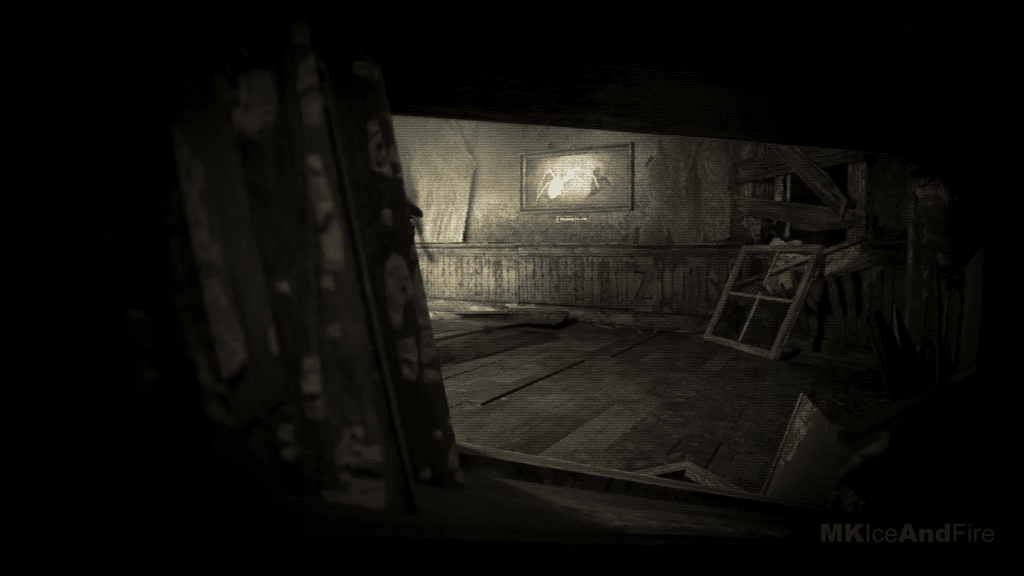 Despite being a seven-installment sequel to a series that dates back to 1996, Resident Evil 7 broke new ground as the first game in the franchise to adopt a full first-person perspective with cinematics rendered on powerful engine technology.
Resident Evil 7: Biohazard is a critically-acclaimed action game released for the PlayStation 4 and Xbox One in 2017. Players assume the role of Ethan Winters, a desperate father searching for his missing wife in a treacherous mansion overrun by bloodthirsty creatures.
It's a vastly different playing experience compared to its older counterparts and has become extremely popular among horror fans looking for an intense challenge and a chilling atmosphere. With almost half a million copies sold in just one week of release, Resident Evil 7 proves that sometimes drastic changes can be positively received by even conservative audiences.
Also Read: 50 Hardest Video Game Levels
5. Resident Evil Village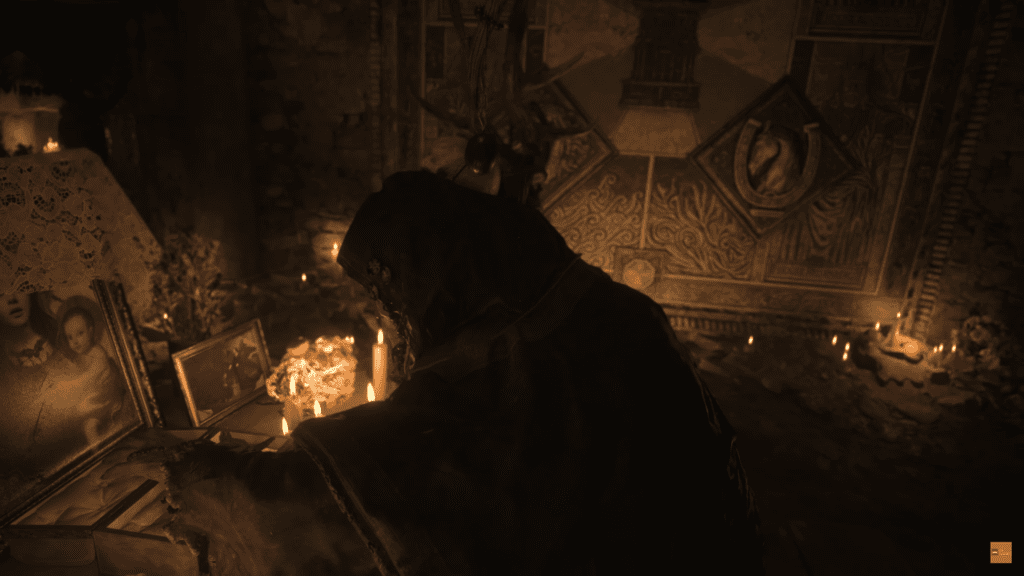 In this highly anticipated installment, players are on a heart-pounding journey through a mysterious, fog-shrouded European village, where werewolves, witches, and other harrowing creatures lurk around every corner. This survival-horror game further immerses you into the experience with stunning next-gen graphics, exceptional sound design, and adrenaline-pumping gameplay.
What truly sets Resident Evil Village apart is its masterful blend of classic elements from previous games, such as deep puzzles and unnerving atmospheres, with fresh and innovative ideas like a sprawling, interconnected world that encourages exploration.
The stakes have never been higher for series protagonist Ethan Winters as he battles through this treacherous world to uncover secrets, save his family, and, ultimately, confront the sinister forces that threaten humanity. Join other eager fans in experiencing the captivating and chilling world of Resident Evil Village, a game that will leave you breathless with every shadow and every spine-tingling surprise.
6. Resident Evil: Revelations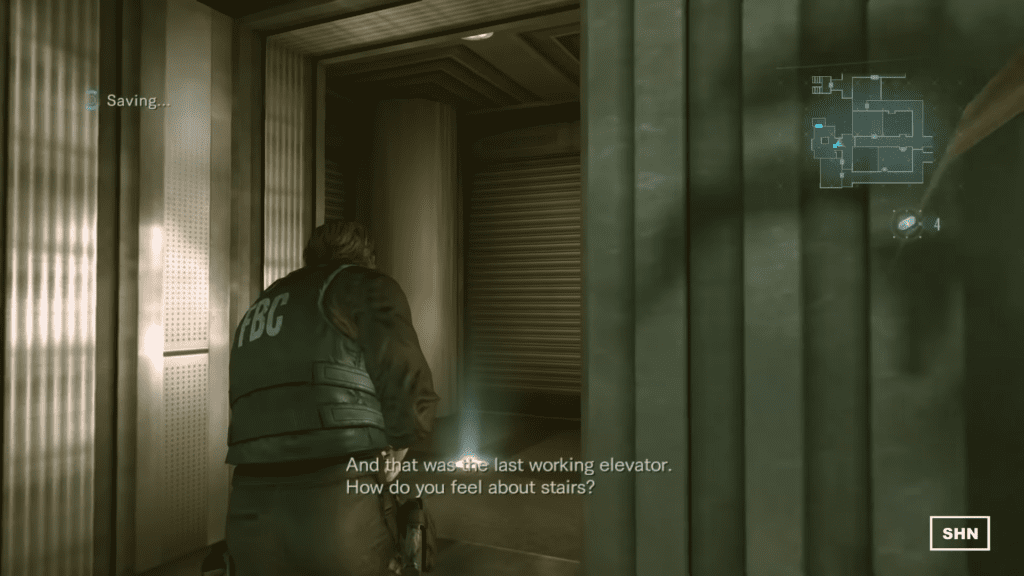 If you're a fan of adrenaline-inducing survival horror games, look no further than Resident Evil: Revelations. This action-packed addition to the beloved Resident Evil series features a gripping storyline set between Resident Evil 4 and 5.
Players take on the roles of fan-favorite characters Jill Valentine and Chris Redfield as they navigate the eerie and dangerous environments of a cruise ship and remote island, both infested with menacing creatures. The game brilliantly integrates spine-chilling environments, cryptic puzzles, and high-risk combat situations that leave players on edge.
Revelations also introduced a new mode called Raid Mode, where players can engage in cooperative online gameplay to enhance their Resident Evil experience. Immerse yourself in the thrills and scares of this horrifying yet addictive game as you uncover the truth behind the outbreak of the mysterious T-Abyss virus.
7. Resident Evil 3: Nemesis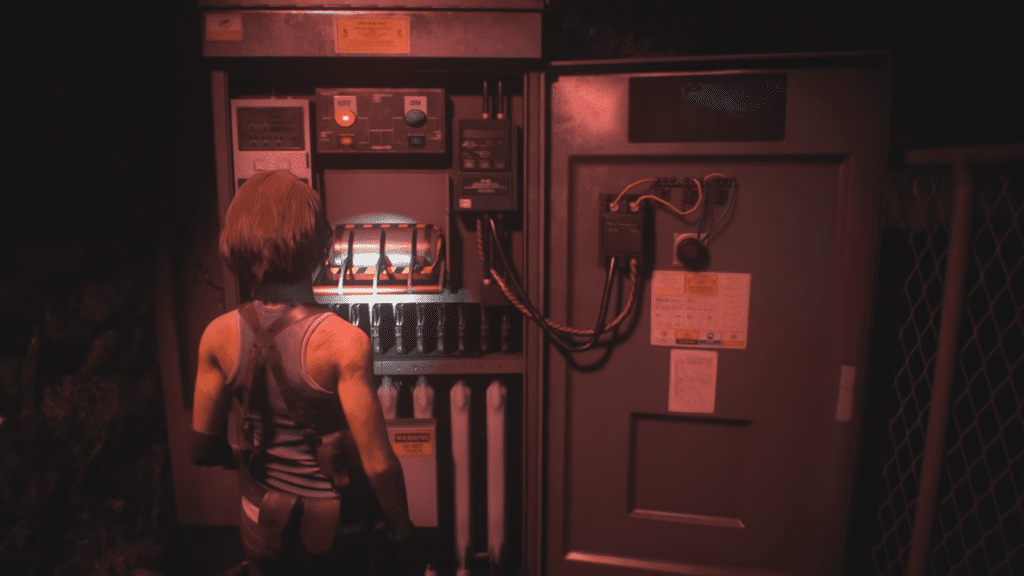 Resident Evil 3: Nemesis holds a unique place in the gaming universe, ushering players into a world of survival horror that leaves them on the edge of their seats. As the terrifying antagonist, Nemesis, relentlessly pursues the protagonist, Jill Valentine, through the zombie-infested streets of Raccoon City, gamers become enthralled in an immersive experience unlike any other.
With its thrilling chases, unexpected twists, and engaging storyline, Resident Evil 3 captures the essence of survival horror at its finest while still featuring the beloved gameplay mechanics and complex puzzles that set the Resident Evil series apart.
Every encounter with Nemesis raises the tension, ensuring that no two playthroughs are the same and constantly fueling players' desire to uncover the chilling secrets lurking beneath Raccoon City's surface.
8. Resident Evil 5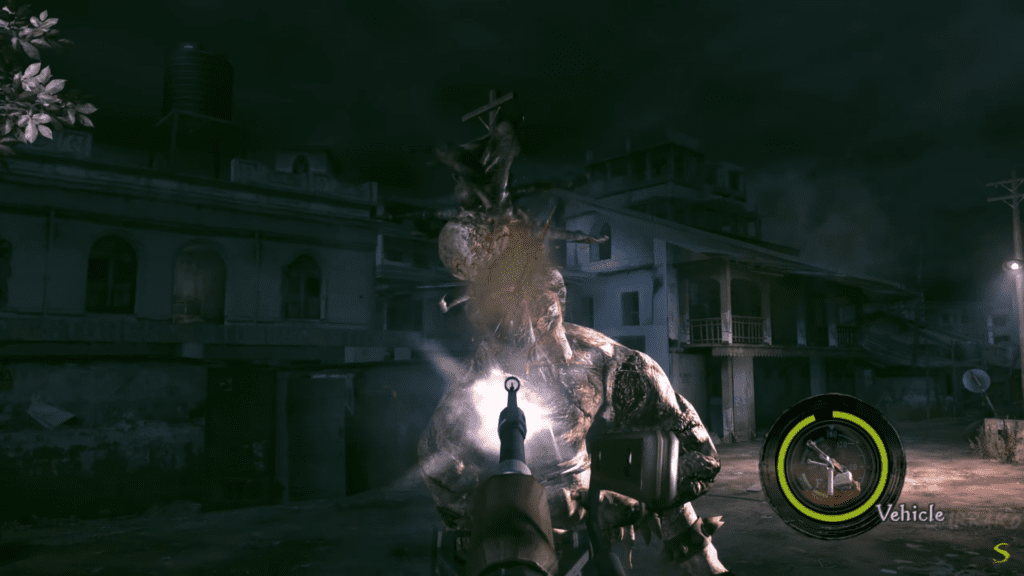 Resident Evil 5, a mesmerizing installment in the incredibly popular survival horror video game series, boasts an immersive gameplay experience that keeps players on the edge of their seats. As you step into the shoes of protagonist Chris Redfield, you'll find yourself navigating through treacherous African landscapes filled with ravenous creatures, nightmarish monsters, and jaw-dropping twists around every corner.
The tension ramps up as you are teamed with the enigmatic Sheva Alomar, creating an exhilarating story-driven co-op experience that tests your survival skills. The haunting score, combined with heart-pumping action and intricate puzzle-solving, crafts a spine-tingling atmosphere that exemplifies the essence of the Resident Evil franchise.
The escalation of danger and conspiracy in Resident Evil 5 keeps players captivated from beginning to end, making it a must-play for anyone fascinated by horror and adventure games.
9. Resident Evil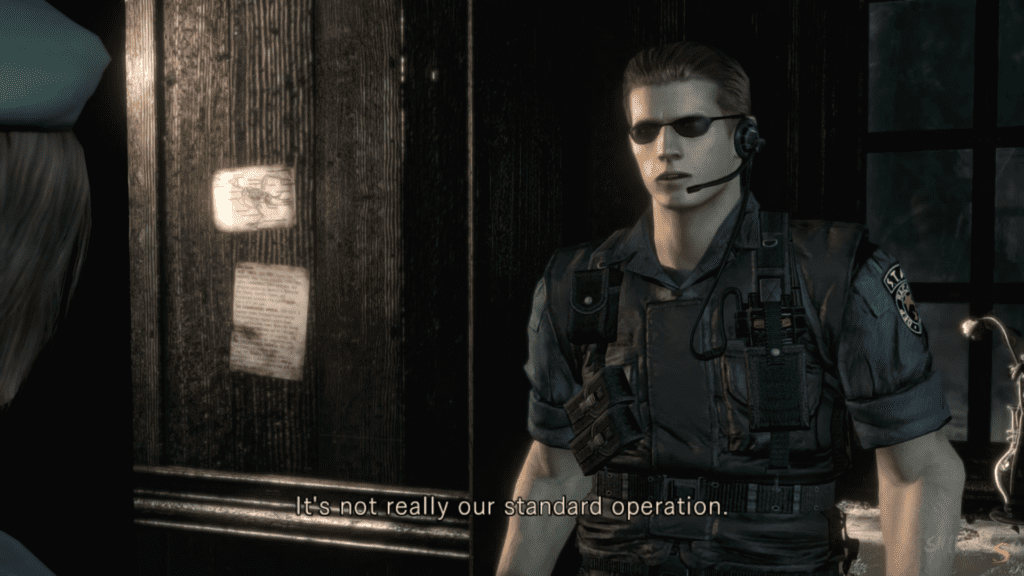 Resident Evil has become a cultural phenomenon due to its wide success. What started as the 1st game in the original 1996 horror survival series is still remembered today. This pioneer of the survival-horror genre set the gold standard for the many games to come since.
It provides players with the ever-lasting feeling of dread and the chilling atmosphere throughout the game. Although the graphics aren't what they were originally, the atmosphere and the excitement remain just as strong for fans, new and old alike.
Also Read: 50 Hardest Video Game Levels
10. Resident Evil: Code Veronica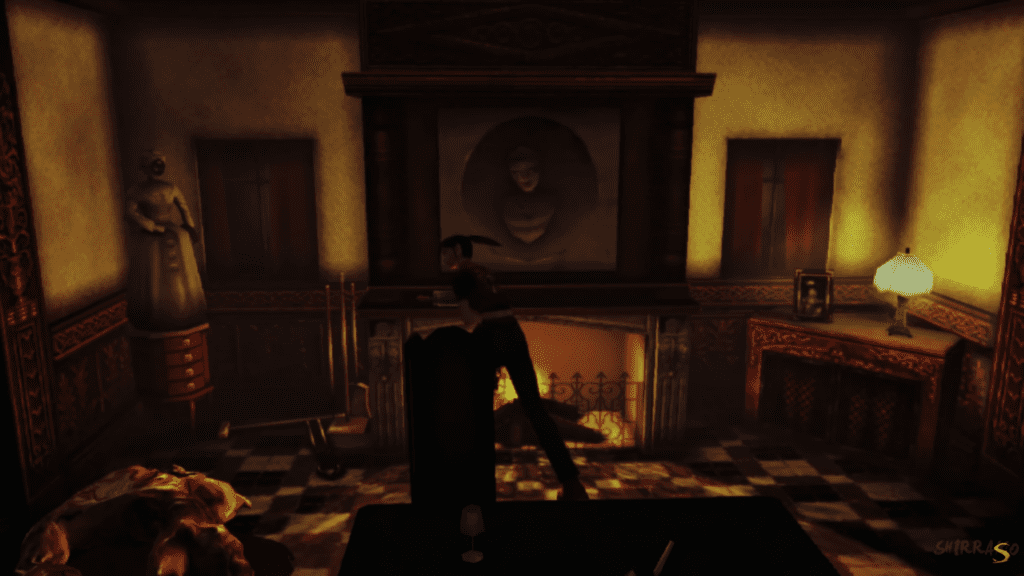 Resident Evil: Code Veronica is one of the most illustrious chapters in the survival horror franchise that has captivated gamers worldwide for over two decades. Fans of the series will remember the iconic atmosphere of terror and dread experienced while exploring the dark, enigmatic world of this masterpiece.
As the saga unfolds, players are subsumed into the story of Claire Redfield, who has been taken captive by the villainous Umbrella Corporation. Utilizing their wits and limited resources, players must navigate perilous environments swarming with mutated adversaries, solve intricate puzzles, and face terrifying abominations - all in a quest for survival and the ultimate takedown of the nefarious organization.
The legacy of Resident Evil: Code Veronica endures and continues to resonate with newer generations of enthusiasts, as it beautifully exemplifies the paragon of survival horror storytelling punctuated with adrenaline-fueled action.
11. Resident Evil Zero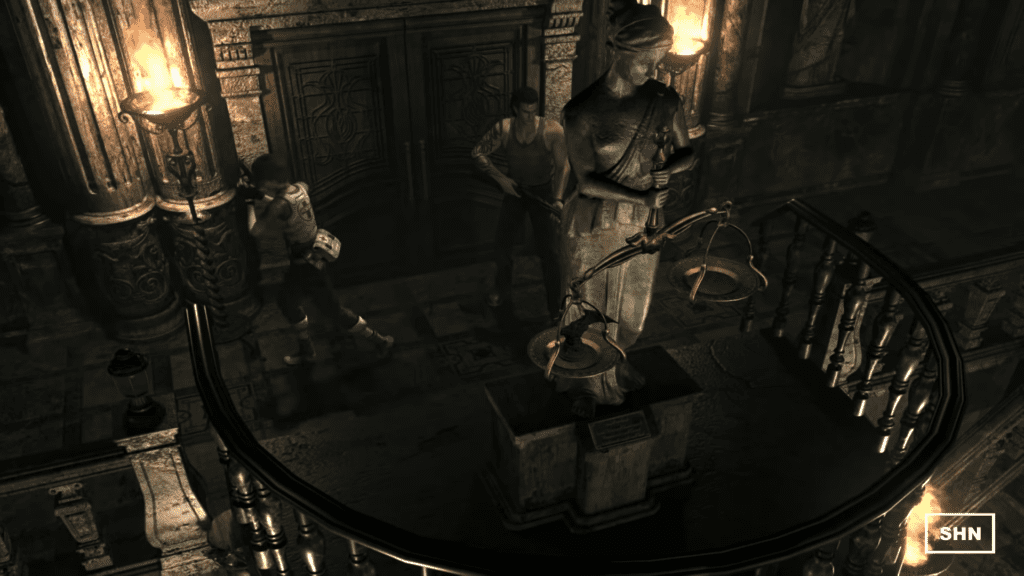 One can't help but recall the spine-chilling experience that Resident Evil Zero presents to its players. This captivating survival horror game, which serves as a prequel to the entire Resident Evil series, has certainly carved a niche in the hearts of gaming enthusiasts.
The protagonist, Rebecca Chambers, and her convict partner, Billy Coen, are thrown into a world of undead creatures and eerie locations. Together, they must unravel the horrifying mystery behind the T-virus outbreak and end its dreadful consequences.
The hair-raising tension combined with the game's outstanding graphics and nail-biting narrative makes Resident Evil Zero a gaming masterpiece that continues to enthrall players even today.
12. Resident Evil CODE: Veronica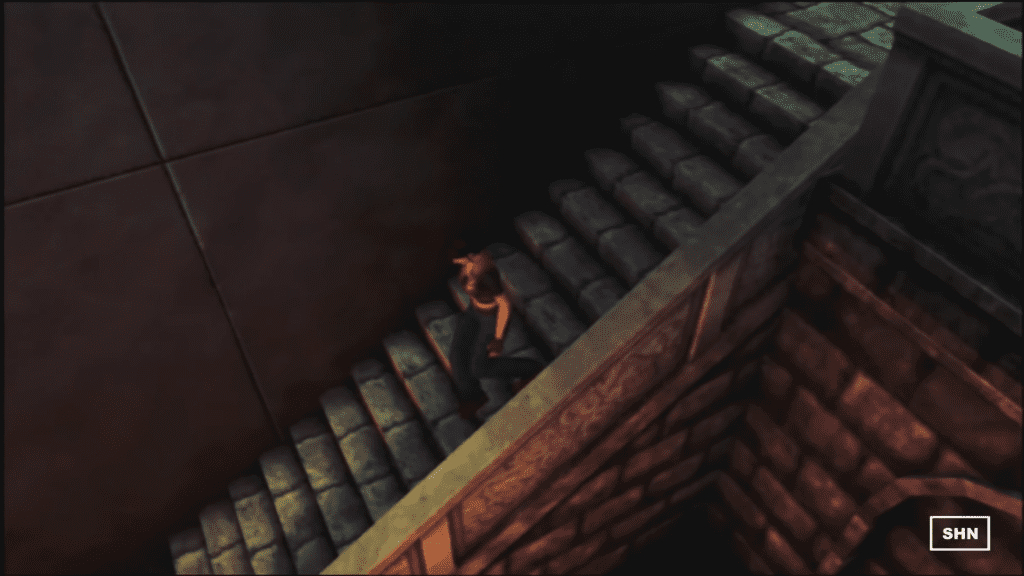 Upon launching Resident Evil CODE: Veronica, fans of the survival horror genre find themselves immersed in the brilliantly crafted and intense world of the Resident Evil series.
Set in a mysterious location, this gripping installment follows the story of Claire Redfield and her brother Chris as they work tirelessly to take down the menacing Umbrella Corporation once and for all. Players will traverse through mind-bending puzzles and intricately designed environments, encountering gruesome and relentless creatures along their path.
As an essential addition to the series, CODE: Veronica X is known for its plot twists, memorable characters, and unique gameplay mechanics that have captivated fans globally. As both atmospheric and challenging, this game balances nail-biting suspense with adrenaline-pumping action, making it an unforgettable experience that keeps players returning for more.
Also Read: Top 20 Best RPG Games of 2023
13. Resident Evil Remake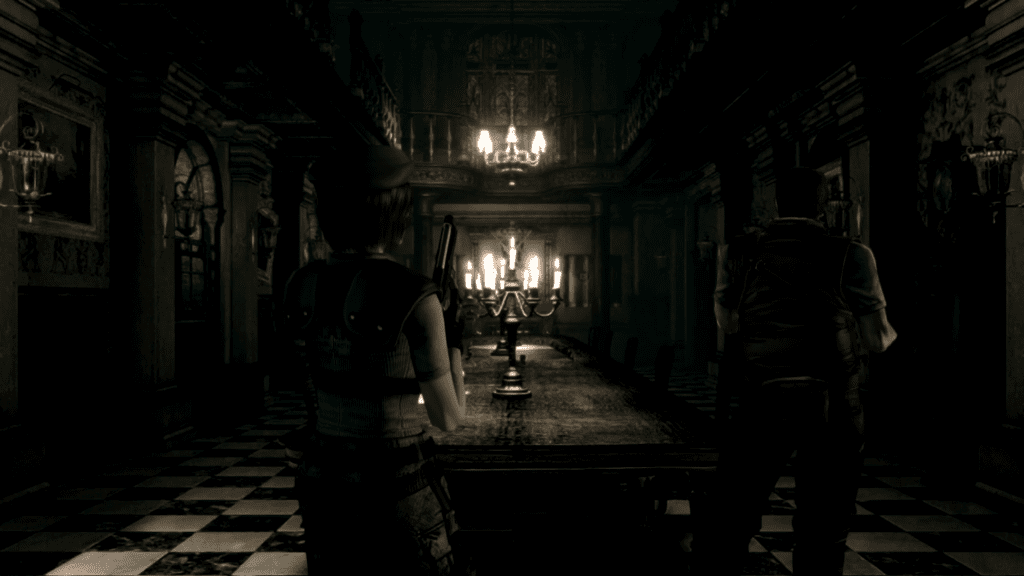 The Resident Evil Remake is a brilliant reimagining of a beloved classic that has expertly managed to woo an entirely new generation of gamers while staying true to the essence of the original. The nightmarish environments, sinister characters, and gut-wrenching tension combine effectively, giving players a gripping experience as they navigate the iconic Spencer Mansion.
Enhanced graphics and sound design, paired with revamped gameplay mechanics, take it to an entirely new level by immersing players into a world of horror that keeps hearts pounding and adrenaline pumping.
The cinematic cutscenes and engaging storylines add icing on the cake, making this remake a prime example of how video game remasters should be executed with respect to their predecessors and a fresh outlook for newcomers. Venturing into the world of Resident Evil, one thing is certain: the horror has never felt more real.
14. Resident Evil: The Darkside Chronicles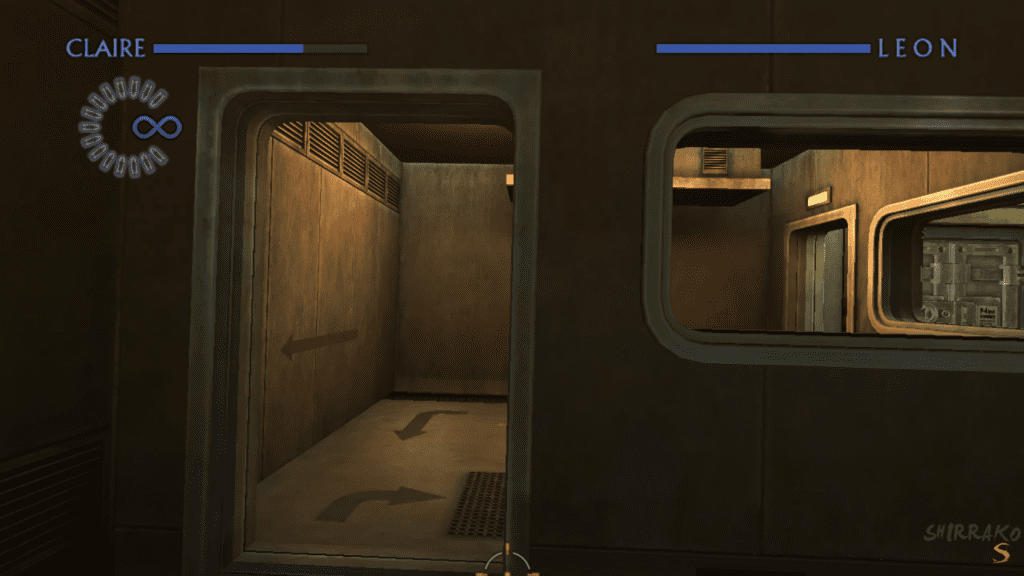 Resident Evil: The Darkside Chronicles thrives in taking players on an intense journey through the sinister world of survival horror. This enthralling video game designed for fans of both action-packed gameplay and gripping storytelling perfectly embraces the essence of the Resident Evil series.
Players find themselves immersed in the tenebrous city of Raccoon, brimming with zombies and creatures waiting to strike terror into the hearts of the protagonists. The nerve-wracking gameplay style, with its incredible plot twists and turns, holds players on the edge of their seats as they join iconic characters such as Leon S.
Kennedy and Claire Redfield in their daunting mission to unveil the sinister truth behind the Umbrella Corporation's dark legacy. Engaging fans both old and new, Resident Evil: The Darkside Chronicles draws players into the very essence of survival horror, sending chills down their spine as they venture through the riveting tale of combating unrelenting terror.
15. Resident Evil Outbreak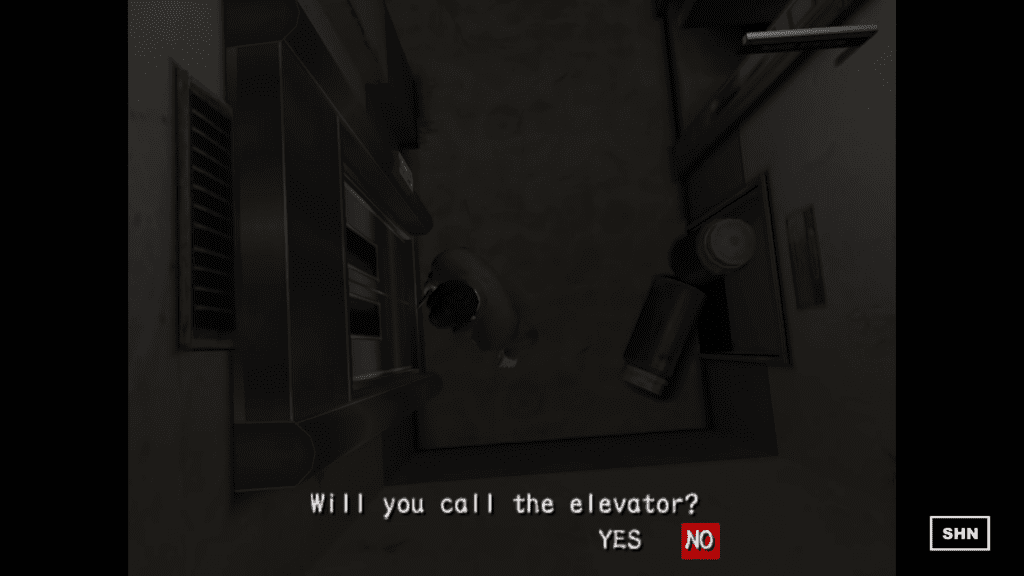 Resident Evil Outbreak represents a thrilling chapter in the world of survival horror games. As players navigate through the chilling landscapes of Raccoon City, they find themselves fully immersed in the terrifying atmosphere, heightened by the stellar audio and visual effects.
Collaborating with fellow survivors from an array of intriguing character choices, players must join forces and strategize to combat the relentless forces of the undead. The game masterfully adds a unique layer of teamwork, as participants rely on each other to gather resources, solve puzzles, and evade the relentless waves of zombies.
Resident Evil Outbreak not only challenges and captivates gamers individually but also incorporates a sense of camaraderie among the players through the shared experience of overcoming spine-chilling environments and bloodcurdling foes.
Also Read: 25 Best Third-Person Games
Final Words
As you can see, there are plenty of the best Resident Evil games to sink your teeth into. From the intense action of Resident Evil 4 to the horror-filled adventure of Resident Evil 2, there's something for everyone in this beloved series. So what are you waiting for? Get out there and start your zombie-slaying journey today!