GarageBand is a digital audio editor and music composer for Mac OS X, which comes free with all new Macintosh computers.
The app enables users to create multi-track recordings of themselves playing various instruments as well as mix together different tracks recorded from those instruments at the touch of a button.
The digital era has brought about great changes in the music industry. A new generation of home recording artists has emerged, and they are the true power driving this revolution.
With a simple computer that can be purchased for as much or less than a traditional musical instrument, musicians now have all the tools necessary to create studio-quality recordings at home – GarageBand is one of those tools.
In addition, with its built-in library containing thousands of royalty-free loops created by professional artists from around the globe, you will not run out of inspiration any time soon!
For people who don't have studios is emerging, powered by computer software like GarageBand that enables musicians to record high-quality sounds at very low cost and without any previous expertise or knowledge of studio equipment!
Now you are aware of what exactly GarageBand is. Now it's time to know about some features of GarageBand.
Also Read: 10 Best DAWs Software For Music Production In 2022
Some Amazing Features Of GarageBand
GarageBand has numerous available features, but some top features are described below.
GarageBand has a wide range of built-in software instruments, including the Drummer and Multi-Instrumentalists. The latter enables users to add up to three additional instrument tracks in addition to vocals for a maximum total of eight simultaneous recorded tracks!
It has many more features, some of them are:
1. Creating Musical Projects From Scratch
GarageBand lets users create their own music from scratch – drum beats, strumming a guitar, or plucking a piano – it's all possible with this app. All you need to do is press the record button and play your instrument of choice!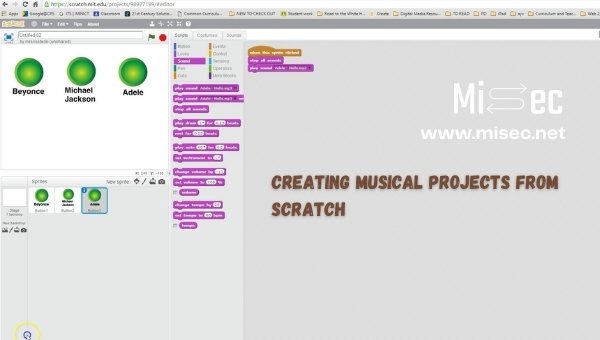 It enables musicians to create professional-sounding compositions within minutes by dragging and dropping different elements into place!
In addition, GarageBand also has some preset projects for those who want to try something new without having the pressure of creating an entire song from start to finish.
You can simply choose one project that matches your style or mood and build on top of what already exists! Whether you're looking for inspiration or just trying out ideas quickly, preset projects are extremely useful in GarageBand.
2. Recording Vocals
GarageBand is a very easy-to-use app that lets you record your vocals or voiceover for video projects. You can simply plug in an external mic and start singing!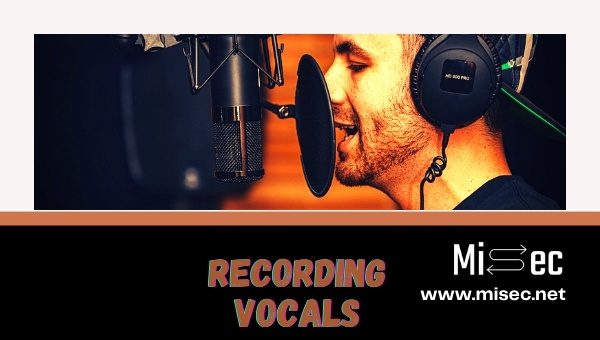 It also has the ability to automatically separate tracks, which are classified as 'instruments' based on their sound properties. This saves users time when it comes to editing audio files later down the line.
The automatic separation of instruments ensures higher quality mixes since each track gets treated separately during production stages, rather than just being grouped into one final mixdown file together with other mixed elements like drums and basslines, etc...
To top it all off, GarageBand offers vocal effects such as pitch correction so singers can easily perfect their tone before saving to their library.
3. Editing and Transposing Music
GarageBand gives users the ability to edit their music with a few simple clicks. You can easily change how loud or soft each section of your song is, as well as speed up or slow down playback without affecting pitch!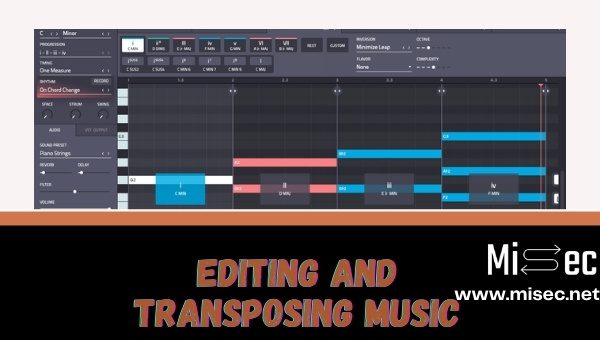 It also offers transpose options for instruments that are slightly off-key, allowing you to hear the same instrument playing in another key signature if needed. This feature isn't available for vocals, though, since changing vocal keys wouldn't make much sense – it would completely alter the original recording and cause all kinds of other problems too!
Transpose functions are extremely helpful when writing songs using an existing melody line but building on top of different chords instead. Being able to adjust individual parts quickly makes editing tracks far easier than using other music production tools.
For example: If you write a song using the chords E and A but accidentally sang it over an F chord – transpose functions allow users to simply change their vocal part without having to re-record anything!
4. Implementing Loops
GarageBand allows musicians to add pre-existing loops into their tracks in order to create a more elaborate sound. These loops are categorized by instrument type and can be dragged in from the library with ease! Some of these include drums, basslines, or chords that play when played over time intervals.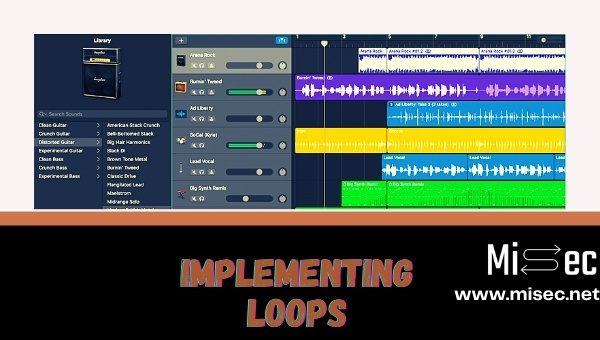 This makes it easy for users to experiment without having too much knowledge about music theory – they can simply use premade loops as foundations for melodies and build upon them until they feel satisfied!
In addition, GarageBand also features Smart Folders which automatically organize certain elements such as recorded instruments depending on how frequently you use them.
Whenever you open an old project file, all your most commonly used sounds will pop up at the top so you can easily access them without having to dig through your library. This saves loads of time when you want to get started on a new project quickly!
For example: If I have the same guitar riff in multiple songs but don't use it very often – Smart Folders will automatically place this element at the top of my list so that I'm able to find it instantly next time around!
5. Downloading Third-party Instruments
GarageBand gives users the ability to download third-party instruments directly within the app! This is super helpful if you've exhausted your options in the library of core sounds.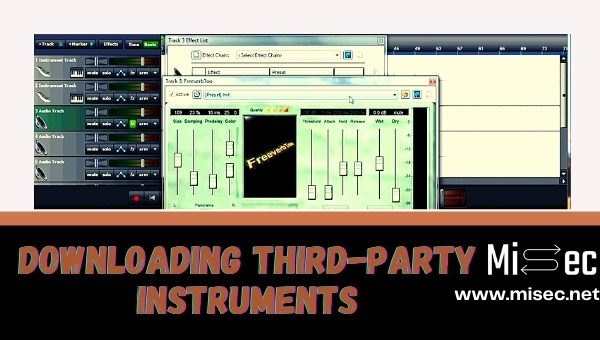 Some great examples are Vulfpeck's official plugins which can be downloaded straight from their website for use with Garageband.
It also features some other classic plugin suites such as IK Multimedia Sample Tank, AAS Strum Acoustic, and more that are available through downloads on Apple's App Store!
By downloading these extra plugins, musicians get access to a wider range of instrument types, including guitars, violins, or even children's choirs – allowing them to create all kinds of different tracks at home without having much prior experience in music production.
For example, I'm a musician who wants to create music using many different instruments and sounds – but I don't have the time or money to learn how to write my own compositions!
By downloading third-party plugins, I can easily do this from home without spending any extra cash on instrument lessons that aren't relevant for me at all!
Also Read: 10 Best Beat Making Software For PC In 2022
6. Shaping Your Sound With Effects
Last but not least, GarageBand allows users to add different "effects" into their tracks which can be used to create a unique sounding track.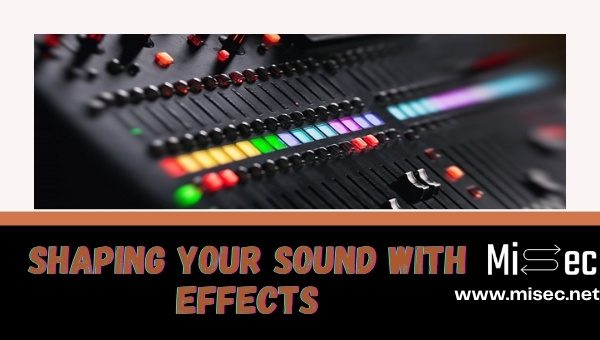 These include reverb (echo) and delay options as well as filters for altering the low or high-end spectrum of your music! When applied correctly, these simple tweaks are able to completely transform how you perceive an entire mix – making it far easier to take your musical ideas from concept to completion without having too much previous experience in production.
For example, I'm someone who has never written any music before using GarageBand - now that I've read this article, I know exactly what features will help me reach my goal quickly, so I don't have any hurdles towards producing; music!
I can now go and download the app to start writing my first track without having too much prior experience – which is really cool because I've always wanted to do this but didn't know-how.
Now let's know Where do you start?
Where To Start In GarageBand?
GarageBand has been designed from the ground up to be a simple way for people to write their own music without much prior knowledge in music production.
This makes it perfect for people who want to learn how to make music but don't have time or money for lessons, or those who are interested in making music because they love listening to it and want to make their own!
Start By Creating a Ringtone For Your Phone
Visit the GarageBand website to download and install it on your device
Launch the app and tap "New Project" to start a new song
You can now tap on the '+' sign in the bottom right corner of your screen and create as many tracks as you want! For example, I'm going to add drums, bass guitar, and piano so I have all my basic instruments covered. When finished – drag each track into position using your finger or simply hit 'enter' once you've moved them close enough together.
Ringtone has 30 seconds of duration by keeping this in mind. Use the split and trim feature to select a particularly interesting section of the song you want to use for your ringtone.
You can now save, share or export your new track as a ringtone so you'll be able to use it on your phone.
Congrats, you have made your first music by using GarageBand.
Conclusion
That's all, folks! We hope this guide has been helpful in getting started with GarageBand as well as giving you some ideas that may help you improve your skills even further. Happy jamming, everyone!