Do you remember the first time you ever played with LEGO? Whether it was building a castle or a spaceship, it's likely that your imagination ran wild and limitless. But what if we told you that LEGO games could offer just as much fun, adventure, and creativity as their physical counterparts do?
With over 18 best LEGO video games featuring the world's most recognizable toy brand in their name, exploring the best of them could be an overwhelming task – but we're up for it! In this blog post, we take a look at 18 of our favorite LEGO games throughout history to help guide your choices for endless gaming hours of block-building bliss!
Also Read: 20 Best Multiplayer Games for PS5
Intro to the LEGO Games and their History
The history of LEGO games traces back to the late 1990s, captivating the hearts of children and adults alike. Combining the creative and ingenious world of LEGO bricks with the thrilling realm of video gaming, these digital adventures offer players an immersive experience like no other.
As the years have progressed, players have been treated to games that touch on various themes and popular franchises such as Star Wars, Harry Potter, Batman, and many more.
Each iteration has strived to deliver exciting gameplay filled with humor, puzzles, and action, staying true to the essence of the beloved LEGO brand. Join us as we journey through the fascinating story of LEGO games, examining their evolution and uncovering the elements that make them so cherished among fans worldwide.
18 Best LEGO Video Games of All Time
The captivating universe of LEGO games has been offering endless hours of excitement and creativity to gaming enthusiasts all around the world. With the perfect combination of fan-favorite franchises and the beloved building brick toy, the top18 best LEGO games of all time have undoubtedly left an indelible mark on the gaming community.
Each game uniquely weaves together the colorful world of LEGO with well-known narratives to entice both casual and hardcore gamers alike. It is truly remarkable to witness how these timeless games continuously evolve and adapt to modern technology, offering new and innovative ways to connect with players across generations.
As we destress and immerse ourselves in these incredible LEGO adventures, we are reminded of the importance of nurturing our imagination and making cherished memories. Here are 18 Best LEGO video games of all time.
1. LEGO Battles
LEGO Battles, released in 2009, transported players into a world of excitement and endless fun as they took control of an army built with classic and versatile LEGO bricks. Fusing the charm of LEGO with the adrenaline of real-time strategy games, players discovered a unique and enjoyable experience that catered to both casual gamers and hardcore strategy enthusiasts.
In LEGO Battles, players could choose from three distinct factions, each equipped with its own abilities, strengths, and weaknesses, allowing for rich and varied gameplay. Furthermore, the game boasted a captivating single-player narrative, along with a lively, competitive multiplayer mode that kept players hooked for hours on end.
With its innovative approach and true-to-the-brand style, LEGO Battles solidified its position as a memorable title, reminding everyone of the joy of combining two beloved pastimes - building LEGO and engaging in thrilling, strategic battles.
Also Read: Top 20 Best RPG Games of 2023
2. LEGO Island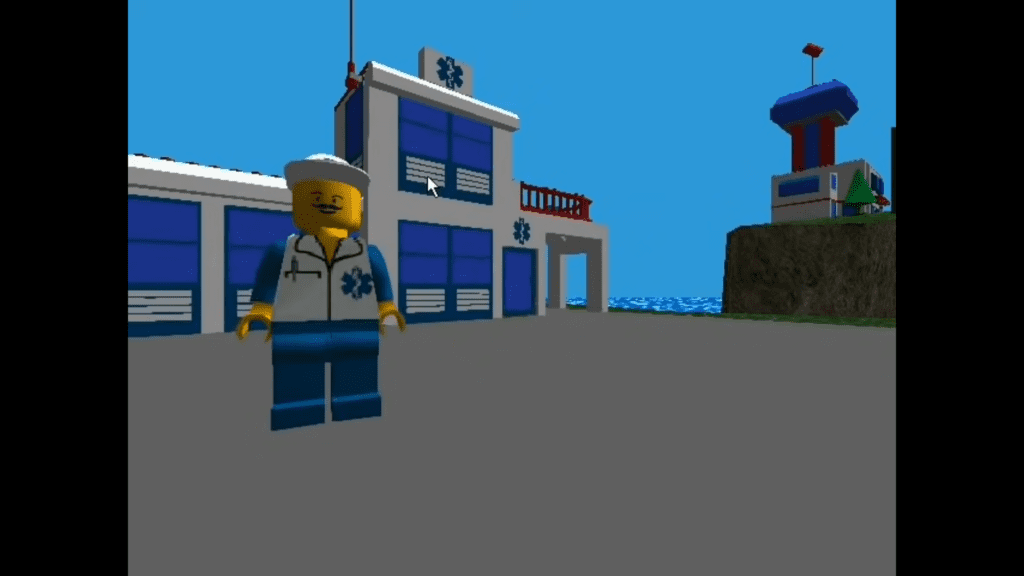 The world of LEGO Island encapsulates our nostalgia for adolescent pastimes and the boundless creativity that comes with constructing our tiny worlds. LEGO Island, a video game released in 1997, captured the enigmatic essence of our love for those iconic multi-colored plastic bricks.
As we ventured through this island, we were allowed to assume various roles and indulge ourselves in various activities ranging from driving speedy race cars to completing thrilling rescue missions or even constructing unique buildings.
The game effectively embodied the imaginative flexibility that LEGO is known for, and it allowed us to combine strategic play with limitless creativity. As we reminisce about LEGO Island, our hearts are filled with playful nostalgia, transporting us back to an era when we knew no limits to our imagination.
3. LEGO Star Wars: The Skywalker Saga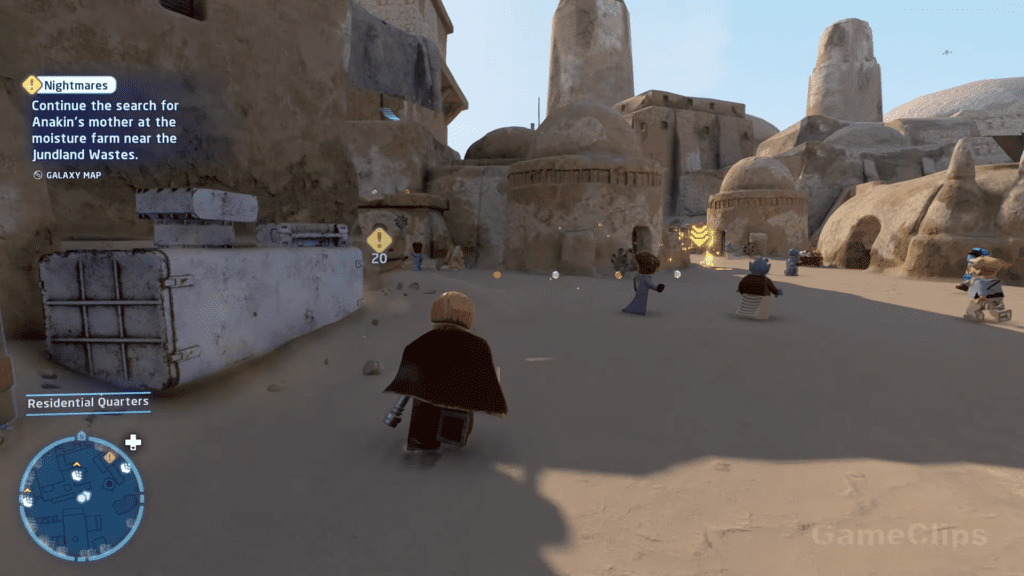 LEGO Star Wars: The Skywalker Saga is a highly-anticipated video game that promises to bring the enchanting world of the galaxy far, far away, right into our homes with an extra layer of LEGO brick-built charm.
Fans will relive the captivating adventures of iconic characters such as Luke Skywalker, Darth Vader, and Rey as they traverse through all nine films of the Skywalker saga. The game brilliantly blends the spirit of LEGO with Star Wars' unforgettable moments, providing players with a whimsical yet immersive experience.
The Skywalker Saga is poised to unleash hours of open-world gameplay, filled with exciting missions, space battles, and the opportunity to revisit familiar landscapes in a quest to save the galaxy once again. A nostalgic journey for long-time fans and a delightful introduction for newcomers, LEGO Star Wars: The Skywalker Saga is eagerly awaited by enthusiasts across the globe.
4. Lego The Incredibles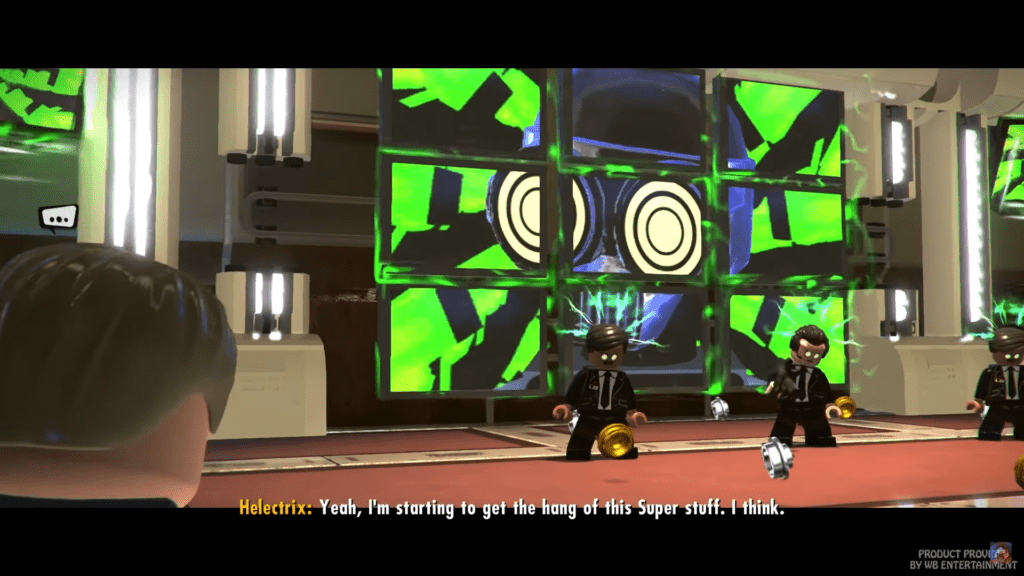 Lego the Incredibles, released in 2018, is an action-packed adventure that brings together the beloved characters from both The Incredibles and Incredibles 2 in a universe filled with fun, laughter, and excitement.
Players have the opportunity to experience the Parr family's incredible powers and teamwork as they engage in battles, solve puzzles, and explore the beautifully rendered Lego world. Developer TT Games masterfully blends the engaging narrative with iconic movie moments to provide fans of all ages with an unforgettable gaming experience.
Even if you've never picked up a Lego set, you'll find yourself immersed in this witty and visually captivating journey, reminding us that sometimes, it's the smallest pieces that make the biggest heroes.
5. LEGO Island 2: The Brickster's Revenge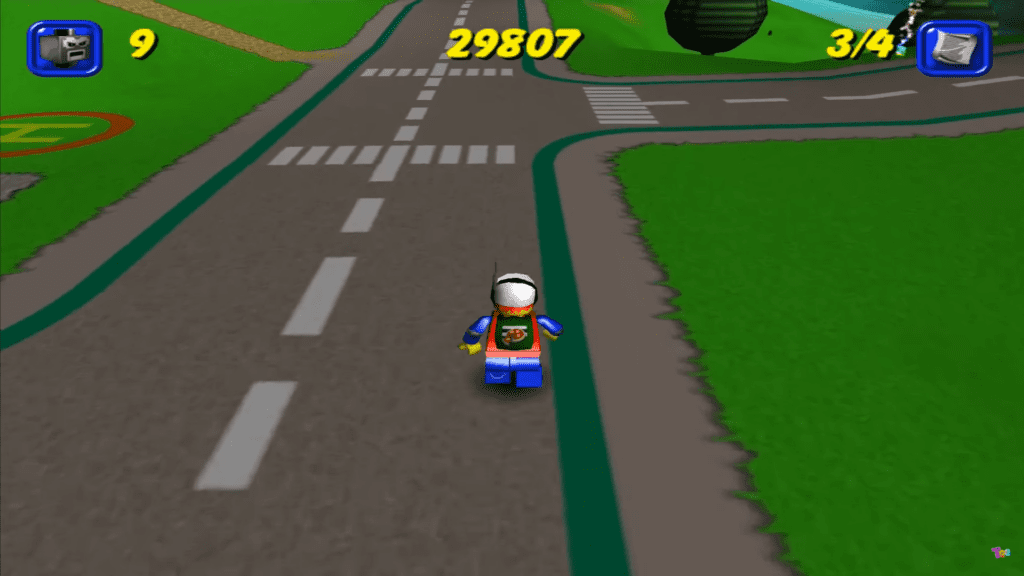 LEGO Island 2: The Brickster's Revenge, released in 2001, is a thrilling game that transports players into a whimsical world filled with the iconic, multicolored building blocks we all know and love.
It's a true adrenaline rush as you try to save LEGO Island from the dastardly Brickster, bent on wreaking havoc and leaving chaos in his wake. As you explore the vibrant landscape made entirely of LEGO bricks, you'll feel nostalgia wash over you as you complete missions, build various structures, and interact with uniquely memorable characters.
Fans, young and old, continue to regard LEGO Island 2 as a fondly remembered chapter in LEGO's storied video game history – a testament to its enduring charm and boundless creativity. So, let your imagination run wild and join the fight against Brickster's nefarious plans!
Also Read: All GTA Games in Order
6. Lego Dimensions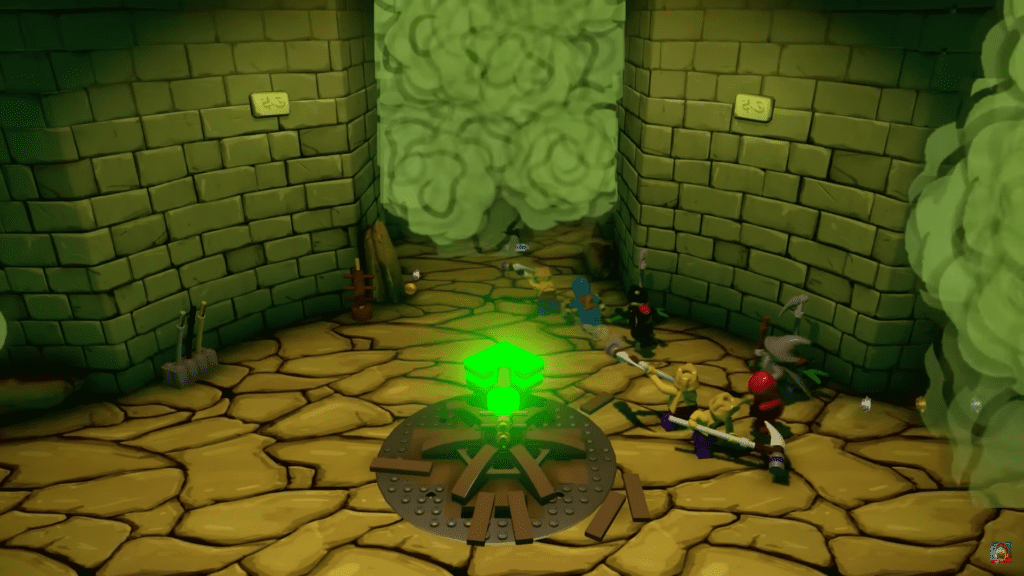 Lego Dimensions, released in 2015, took the world by storm as it combined the cherished experiences of Lego building with adventures in a digital realm. A revolutionary addition to the toys-to-life gaming genre, this unique game allowed players to assemble their favorite characters from Lego bricks, place them on a special portal, and embark on a thrilling journey through various universes.
One of the most captivating aspects of Lego Dimensions was its collaborative nature, letting multiple players join forces to solve complex puzzles and strategize together. Moreover, the game opened doors to various fan-favorite universes, including DC Comics, The Lego Movie, The Lord of the Rings, Doctor Who, and more.
Lego Dimensions will forever be remembered as a groundbreaking innovation in combining hands-on creativity with immersive gameplay – a remarkable union that set the stage for interactive gaming championships to come.
7. LEGO The Lord of the Rings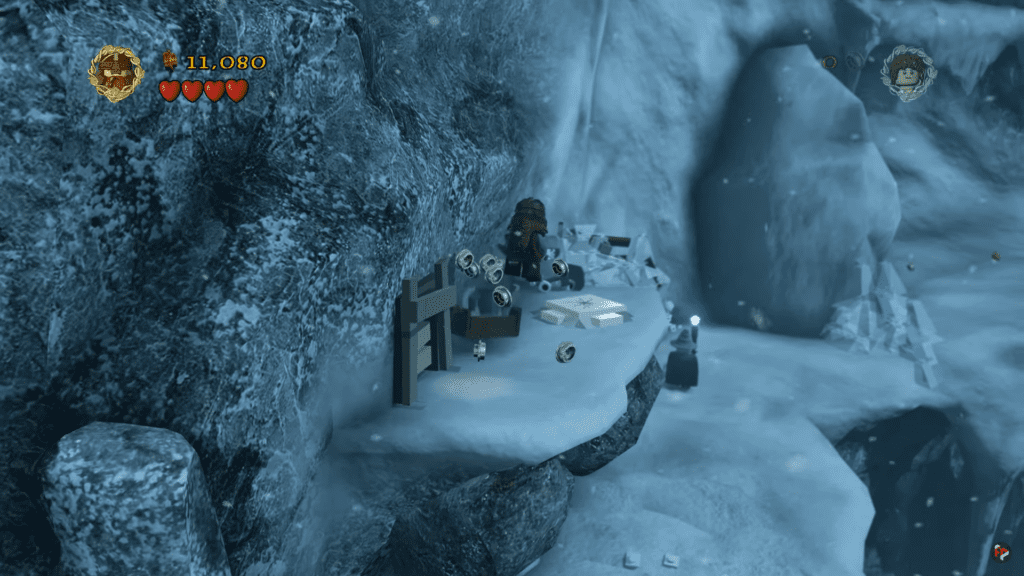 Immerse yourself in the world of LEGO The Lord of the Rings, an action-adventure video game that artfully combines the magical realms of Middle-earth with the nostalgic charm of LEGO pieces.
As you embark on a captivating journey, take control of Frodo and the Fellowship to relive the iconic moments from the legendary film series. Traverse treacherous landscapes and engage in epic battles with fearsome, fantastical creatures like trolls and orcs while solving intricate puzzles to ensure the One Ring reaches the fiery depths of Mount Doom.
Whether you're an admirer of J.R.R. Tolkien's masterpiece, a dedicated follower of the movies, or simply a fan of LEGO games, this captivating adventure masterfully unites these passions to offer an unforgettable gaming experience. So, gather your wits and muster your courage, for the fate of Middle-earth lies in your hands.
8. The LEGO Movie 2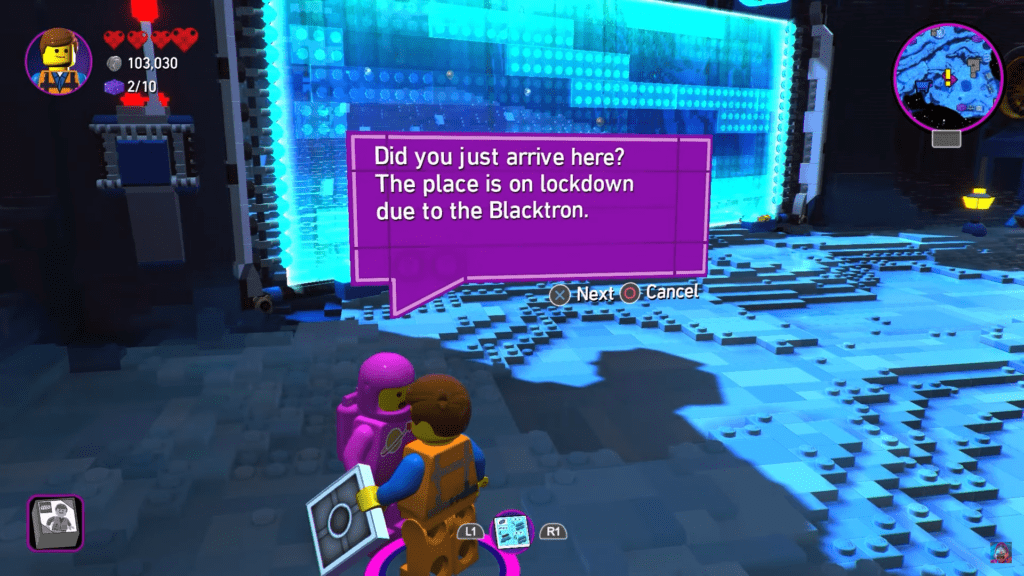 The LEGO Movie 2 Videogame, released in 2019, offers fans a fresh and immersive experience to enjoy the universe of LEGO-like never before. This action-adventure game, based on the highly popular sequel to the LEGO Movie, captivates children and adults alike as players navigate through visually stunning and creative levels inspired by the film.
Filled with exciting missions, epic battles, and countless opportunities to build and customize characters, the charming gameplay of the LEGO Movie 2 Videogame keeps fans engaged for hours on end.
The game doesn't only offer a chance for fans to relive the beloved storylines they know from the big screen but also allows them to explore new and unexpected worlds beyond Bricksburg. With its blend of humor, stunning visuals, and interactive gameplay, the LEGO Movie 2 Videogame is a must-play for franchise fans and avid gamers alike.
9. The Lego Ninjago Movie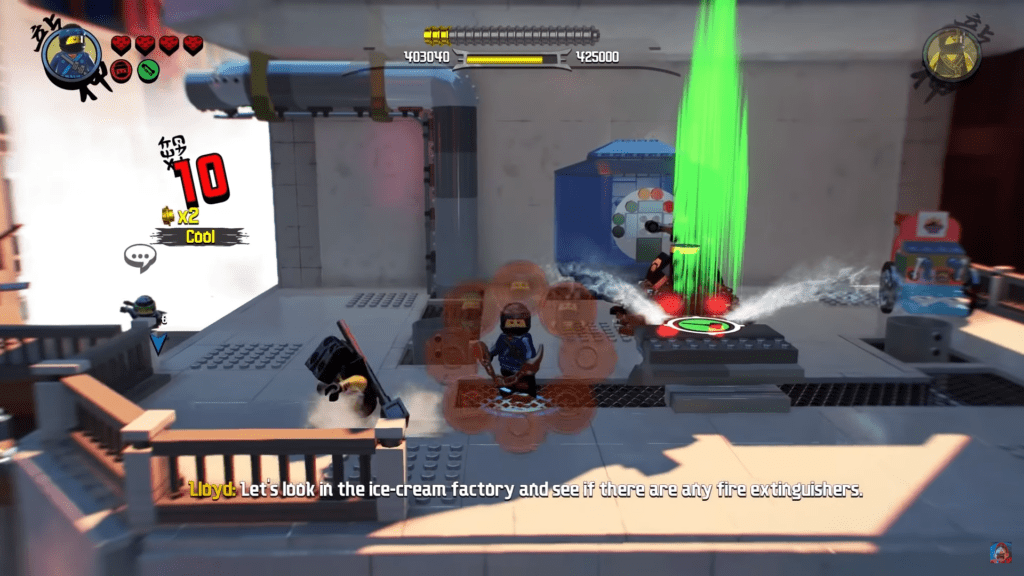 The Lego Ninjago Movie Video Game, released in 2017, brings a fresh and exciting experience to fans of Lego and Ninjago alike. This action-packed adventure game invites players to step into the roles of their favorite LEGO Ninjago characters as they embark on an epic quest to save the world from the evil Lord Garmadon.
Players will be able to explore the vibrant and intricate realms of Ninjago, mastering the art of ninja agility while battling formidable foes and engaging in puzzle-solving challenges.
The game's dynamic gameplay and captivating storyline, combined with its stunning graphics and familiar LEGO charm, make The Lego Ninjago Movie Video Game a delightful experience for gamers of all ages. So, gather your courage and unleash your inner ninja to protect the LEGO universe!
10. LEGO Indiana Jones: The Original Adventures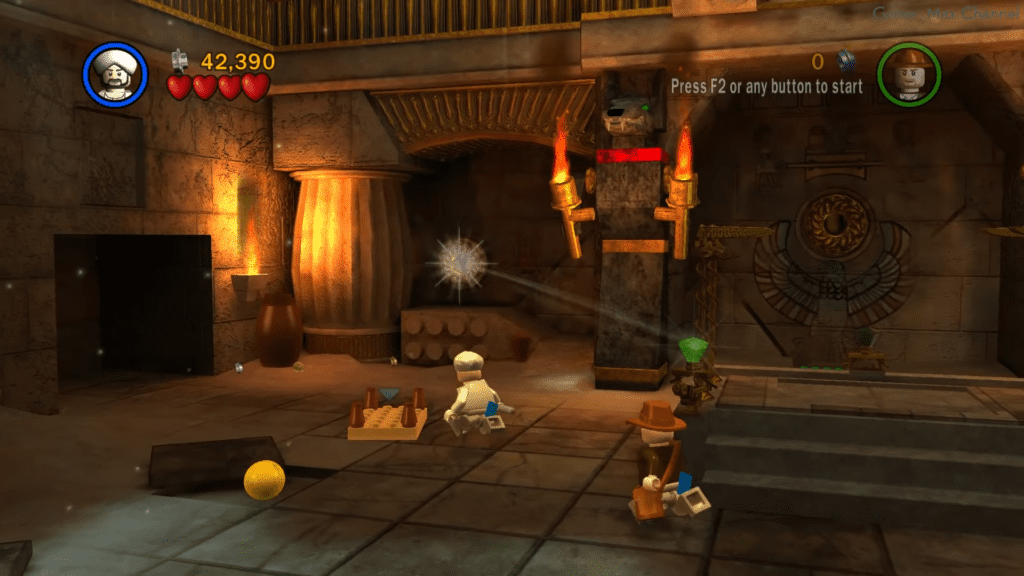 Discover the dynamic and exciting world of LEGO Indiana Jones: The Original Adventures, a phenomenal video game released in 2008. Unleash your inner adventurer and join the beloved archeologist Indiana Jones as you journey through iconic settings from the classical movie trilogy.
The stimulating action-adventure game brilliantly merges the enthralling LEGO universe with the gripping Indiana Jones series. Players of all ages are captivated by the stunning visuals and captivating gameplay as they collect treasures and solve elaborate puzzles. The boundless charm and compelling nature of LEGO Indiana Jones: The Original Adventures make it an unmissable classic in the world of video games.
Experience the fusion of nostalgia and innovation that offers countless hours of enjoyment for ardent fans and newcomers alike. The adventure awaits; are you ready to delve into the legendary world of LEGO Indiana Jones?
11. The LEGO Movie 2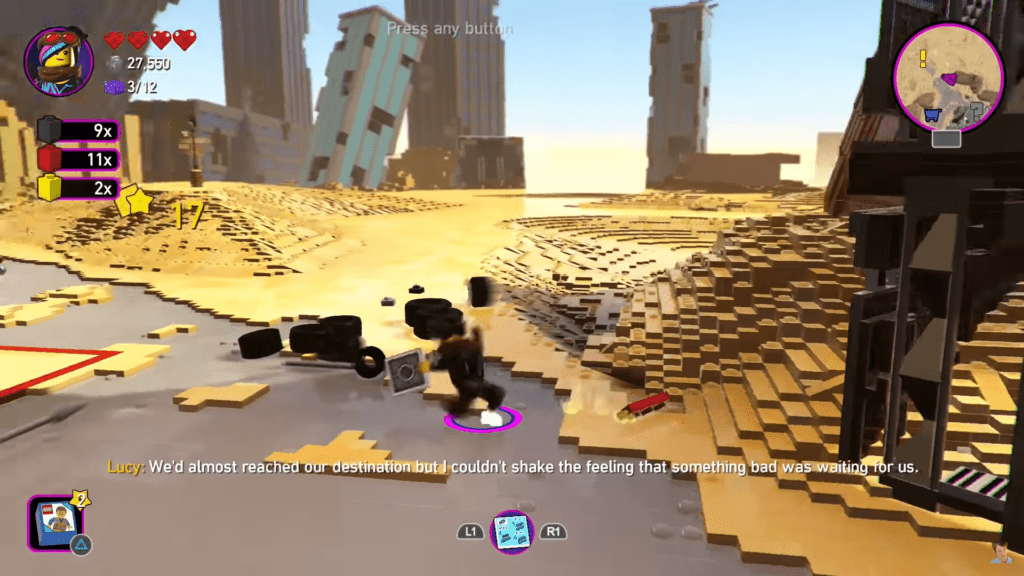 The LEGO Movie 2 Videogame, released in 2019, offers an exciting gaming experience for fans of both LEGO toys and the hit animated movie. Submerging players in a colorful, action-packed world filled with all their beloved characters, the game lets them embark on a thrilling adventure.
Players can explore vast new virtual landscapes, crack humorous puzzles, and build incredible LEGO creations, all while immersing themselves in the movie's immersive storyline.
The LEGO Movie 2 Videogame has received acclaim for being an engaging and interactive experience catering to gamers of all ages. Its remarkable innovation unleashes the player's creativity with every tap of the controls, making it an excellent addition to the LEGO gaming kingdom.
Also Read: 25 Best Third-Person Games
12. LEGO Pirates of the Caribbean
Embark on a thrilling adventure with LEGO Pirates of the Caribbean, a 2011 video game that captures the magic and excitement of the beloved movie franchise.
This swashbuckling action-packed game allows players to relive their favorite scenes from all four films as they take on the roles of Captain Jack Sparrow and his motley crew of pirates. Combining the engaging charm of LEGO bricks with the wit and humor of the Pirates of the Caribbean universe, this family-friendly game is a fantastic option for gamers of all ages.
Sail through treacherous waters, engage in epic sword fights, and uncover hidden treasures as you navigate the beautifully crafted LEGO world and complete challenging puzzles. LEGO Pirates of the Caribbean is a captivating experience that immerses players in the fantastical escapades of their favorite pirate heroes.
13. LEGO Worlds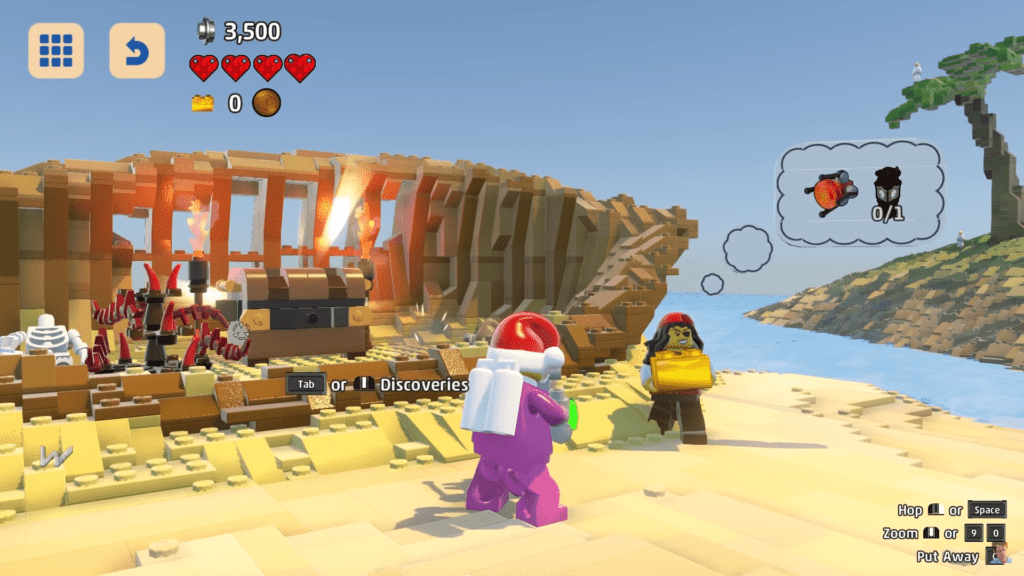 Immerse yourself in the colorful and imaginative world of LEGO Worlds, released in 2017. This open-world sandbox game allows players to explore and build unique masterpieces with virtual LEGO bricks, offering endless possibilities for creativity and customization.
LEGO Worlds combines the cherished nostalgia of classic LEGO playsets with the interactive elements of modern gaming, seamlessly transitioning from collecting resources to constructing complex 3D structures.
Play solo or invite your friends to come together and combine your talents, forging enchanting environments and embarking on exciting adventures across various landscapes. With LEGO Worlds, you can create and share the fantastical worlds that only existed in your wildest dreams, reveling in the joy of childhood playtime reimagined for the digital age.
14. LEGO Marvel Super Heroes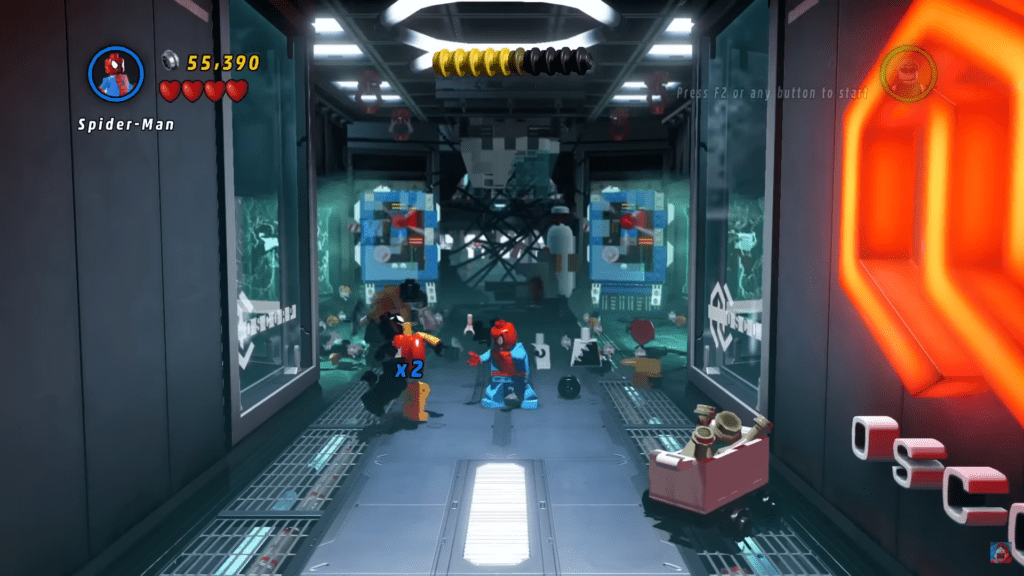 LEGO Marvel Super Heroes, released in 2013, seamlessly blends the excitement of the Marvel Universe with the creative potential of LEGO. As an avid gamer, the thrill of controlling iconic superheroes like Iron Man, Spider-Man, and the Hulk while traversing a beautifully rendered LEGO version of New York City is truly captivating.
What sets LEGO Marvel Super Heroes apart from other games in the genre is its attention to detail and humor, as players are often left chuckling at the witty dialogue and comical scenarios.
The sheer depth of character customization adds another layer of enjoyment, empowering players to let their imaginations run wild. The game's unique charm and engaging gameplay have earned it a special place in the hearts of both LEGO and Marvel fans alike.
15. LEGO Batman 2: DC SuperHeroes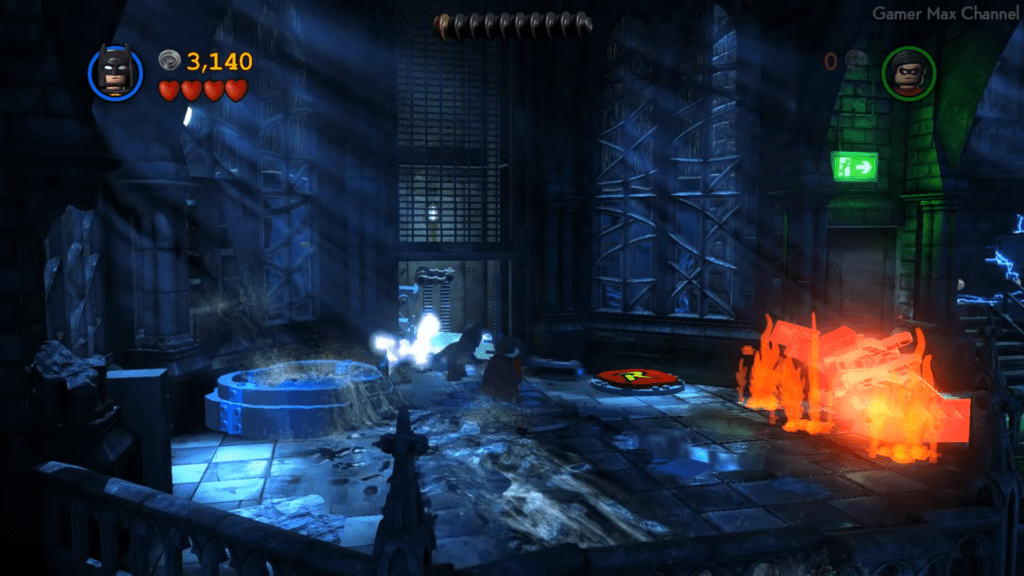 In 2012, the world of LEGO and DC Comics came together in an extraordinary blend of action-packed adventure and hilarity with the release of LEGO Batman 2: DC Super Heroes.
This widely celebrated video game brought beloved characters like Batman, Robin, Superman, and Wonder Woman to life in LEGO form as they teamed up to save Gotham City from the nefarious forces of Lex Luthor and The Joker. LEGO Batman 2 both entertained and challenged players of all ages through its cleverly designed levels, quirky humor, and enticing gameplay.
Breaking new grounds, the game introduced impressive open-world exploration, along with voice acting that further enhanced the iconic personalities of our favorite heroes and villains.
Ultimately, LEGO Batman 2: DC Super Heroes managed to capture the essence of both the LEGO and DC Comics universes, delighting fans worldwide and earning its place as a timeless classic in video games.
Also Read: 20 Best Racing Games for PS5
17. LEGO Jurassic World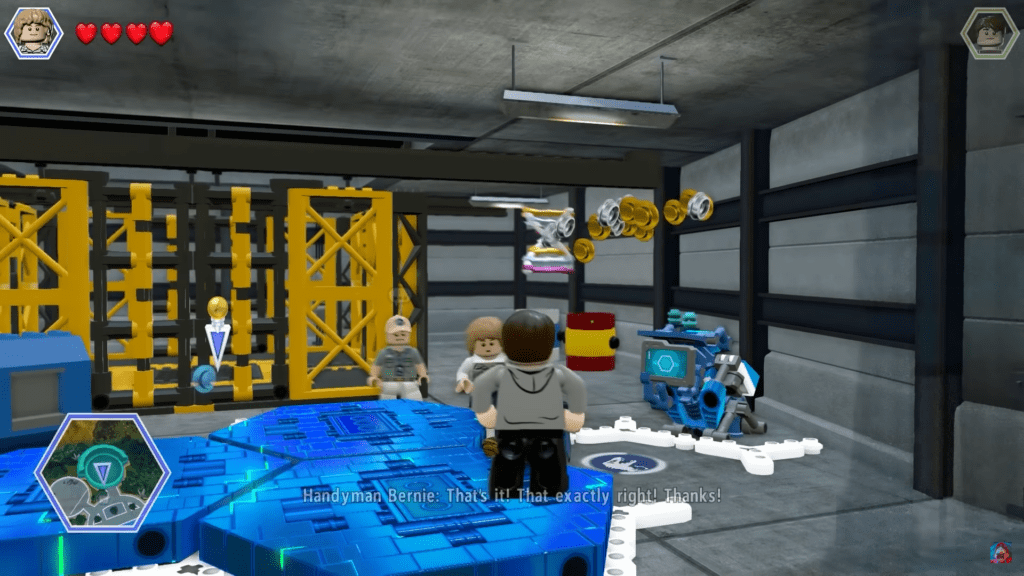 Dive into the adventurous and enthralling world of LEGO Jurassic World, a fantastic game released in 2015 that captures the magic and excitement of the Jurassic Park film series with the distinct charm of LEGO.
This immersive game offers players a chance to explore iconic locations from the four movies, including the mysterious Isla Nublar and the breathtaking Isla Sorna, while playing as their favorite characters. From battling formidable dinosaurs to solving intricate puzzles crafted with well-known LEGO bricks, there is never a dull moment in this breathtaking adventure.
Experience the thrill of creating your own prehistoric hybrid dinosaur and pit your skills against others in this exhilarating journey that is sure to captivate gamers and Jurassic Park fans alike. LEGO Jurassic World is a true gem that showcases the timelessness of the love for dinosaurs and the visual appeal of LEGO, bringing them together in an unforgettable gaming experience.
18. LEGO Star Wars: The Complete Saga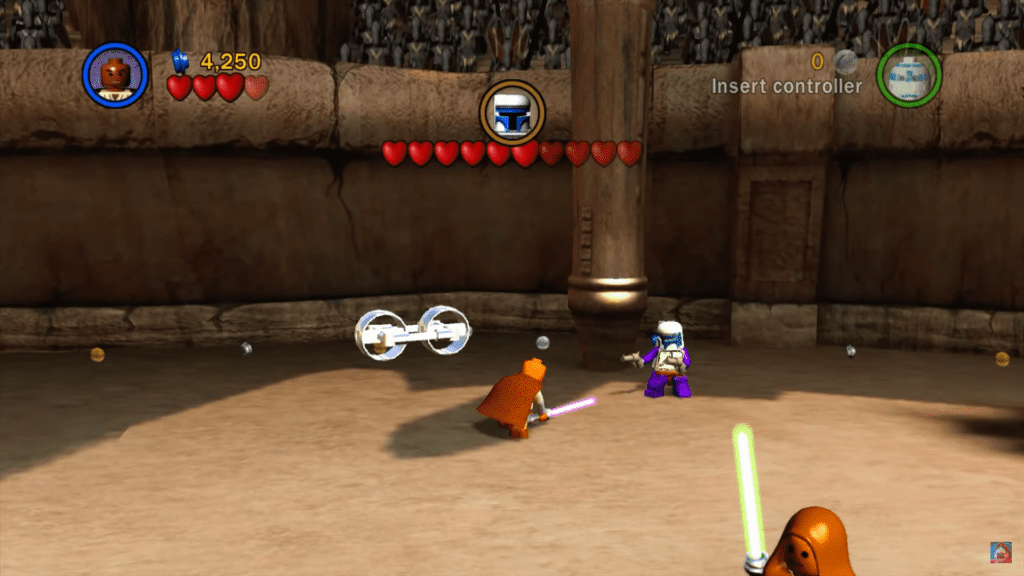 LEGO Star Wars: The Complete Saga, initially released in 2007, became an instant hit for fans of both LEGO and the Star Wars universe.
This compelling video game amalgamated the iconic worlds of LEGO and Star Wars, offering players a chance to embark on an exciting intergalactic adventure while controlling their favorite characters in a vibrant LEGO-based setting. With six episodes, the game artfully covers the entire movie franchise, enabling players to reexperience the enthralling storylines and thrilling battles in a whole new way.
Its lighthearted humor and family-friendly approach garnered universal appeal, ultimately solidifying its status as a cherished classic within the gaming community. LEGO Star Wars: The Complete Saga is more than just a nostalgic trip; it is a testament to the power of creative collaboration and imaginative gameplay.
Also Read: 30 Best Third-Person PS5 Games
Final Words
Overall, the 18 Best LEGO Video Games of All Time have something to offer everyone. From humorous storylines and iconic characters that appeal to both children and adults alike to action-packed gameplay and creative freedom that captures the imagination - these games truly are a testament to the lasting impact of LEGO toys on all generations.
There's nothing quite like playing a LEGO game in order to travel back in time, laugh at the jokes, get lost in different worlds and discover new stories. All these experiences combined make them some of the best titles covering almost any genre imaginable!
Whether you're an experienced gamer or a beginner looking for your next adventure, you can rest assured that there's something worth exploring here – from puzzle-filled quests to open-world fiction, no matter what kind of game you're looking for, it's all within reach with these beloved titles.