Are you a fan of Grand Theft Auto? Have you been searching for an all-inclusive checklist to help rank and rate the various Grand Theft Auto games in order? Well, look no further! We have compiled all your favorite GTA games in order.
So whether you're looking for some nostalgic fun or want to show off your knowledge on the series that started it all, let this article be your guide.
From early classic titles such as Vice City and San Andreas all the way up to modern-day favorites like V and Online - we've got you covered! Read on to learn which entries our experts think best capture the magic of baseball's first open-world game experience.
Also Read: 25 Best Third-Person Games 
History of Grand Theft Auto Franchise
The Grand Theft Auto Franchise is an action-packed video game series that has taken the gaming world by storm. Developed by Rockstar Games, it is known for its open-world gameplay, impressive graphics, and intense storylines.
Gamers immerse themselves in a world of crime, violence, and adventure, taking on roles such as gangsters, criminals, and law enforcement officers. The franchise has become a global phenomenon, with millions of copies sold worldwide. Its popularity can be attributed to its ability to push boundaries and challenge traditional storytelling methods.
Every GTA Games in Order (2023)
The games offer a unique experience that allows players to explore vast open worlds, engage in thrilling missions, and interact with a wide array of characters. Simply put, the Grand Theft Auto Franchise is a testament to the creativity and innovation that the gaming industry has to offer. so here are all the GTA games in order.
1. GTA (1997)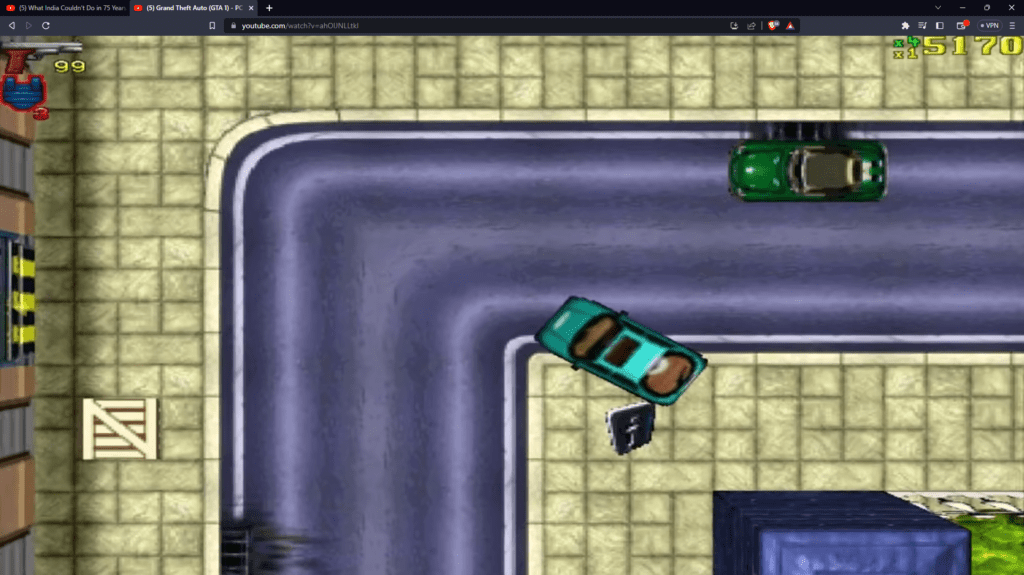 In the world of gaming, the Grand Theft Auto (GTA) franchise is a name that needs no introduction. However, what many may not know is that the series actually traces all the way back to the year 1997, when the first iteration of the game was released.
With graphic capabilities that were groundbreaking at the time, the game gave players an open-world experience that was unparalleled. Its mix of driving, shooting, and strategic gameplay was completely addictive, and it's no surprise that it quickly became a fan favorite.
Even today, those who played the first GTA version in 1997 can look back with fond memories of the game that revolutionized the gaming industry.
2. GTA II (1999)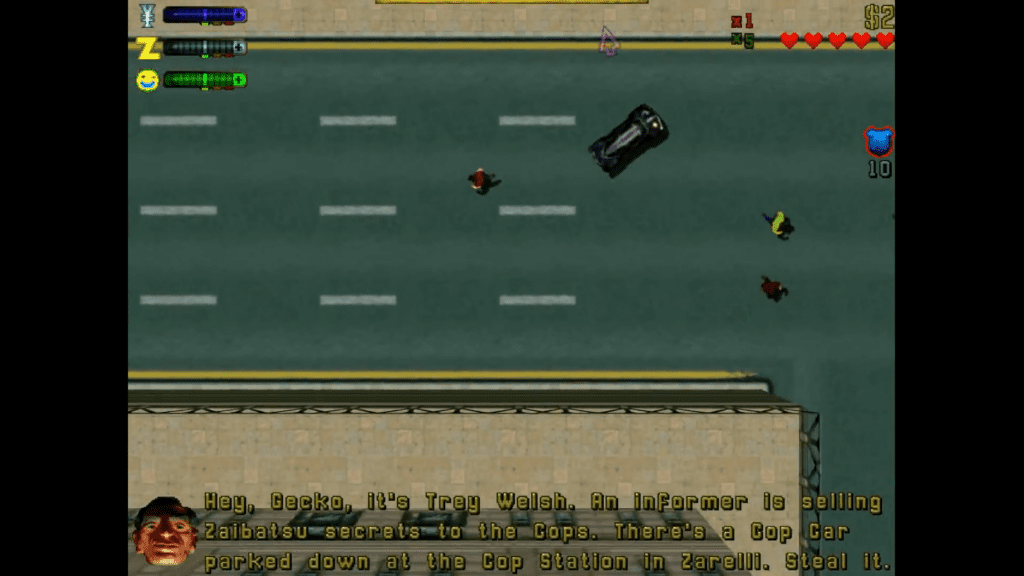 In 1999, the gaming world was forever changed with the release of GTA II. This groundbreaking game allowed players to explore an entire city, complete with bustling streets, seedy alleys, and dangerous crime syndicates.
The game's graphics were state-of-the-art at the time, and the controversial subject matter sparked national debates about video game violence.
Despite the heated discussions, GTA II became an instant classic and set the stage for numerous sequels and spinoffs. Even now, more than 20 years later, gamers continue to enjoy the thrill of life on the wrong side of the law in the world of Grand Theft Auto.
3. GTA III (2001)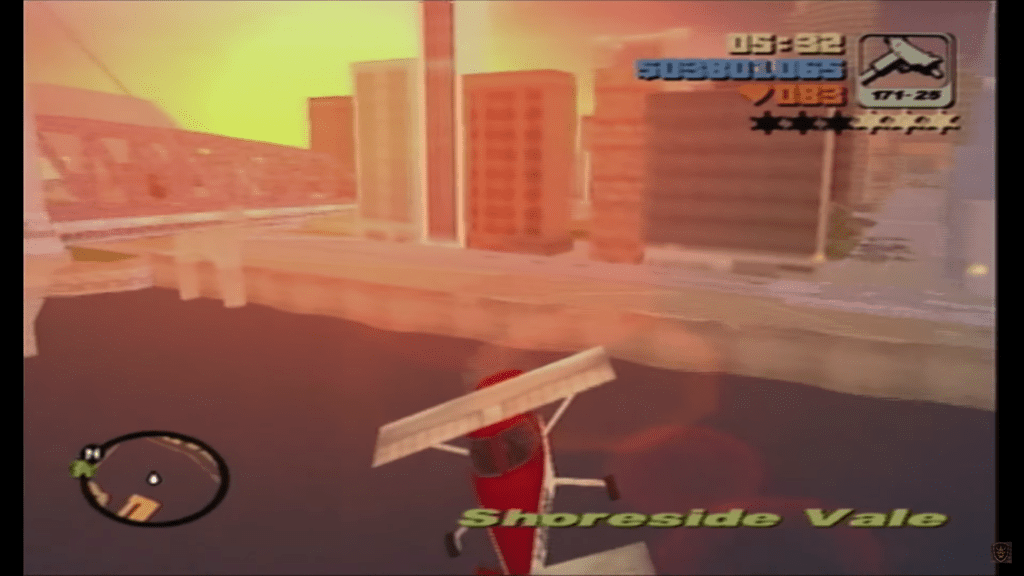 In 2001, the gaming world was introduced to a revolutionary video game that would change the landscape of the industry. Grand Theft Auto III, commonly referred to as GTA III, was unlike any other game of its time.
It allowed players to enter a gritty, open-world environment where they could explore the city, complete missions, and wreak havoc on unsuspecting citizens. The game received critical acclaim for its innovative gameplay and intricate storyline.
It quickly became a cultural phenomenon and has since spawned a series of successful sequels. With its endless possibilities and thrilling gameplay, it's no wonder why GTA III is still remembered and celebrated by gamers today.
4. GTA: Vice City (2002)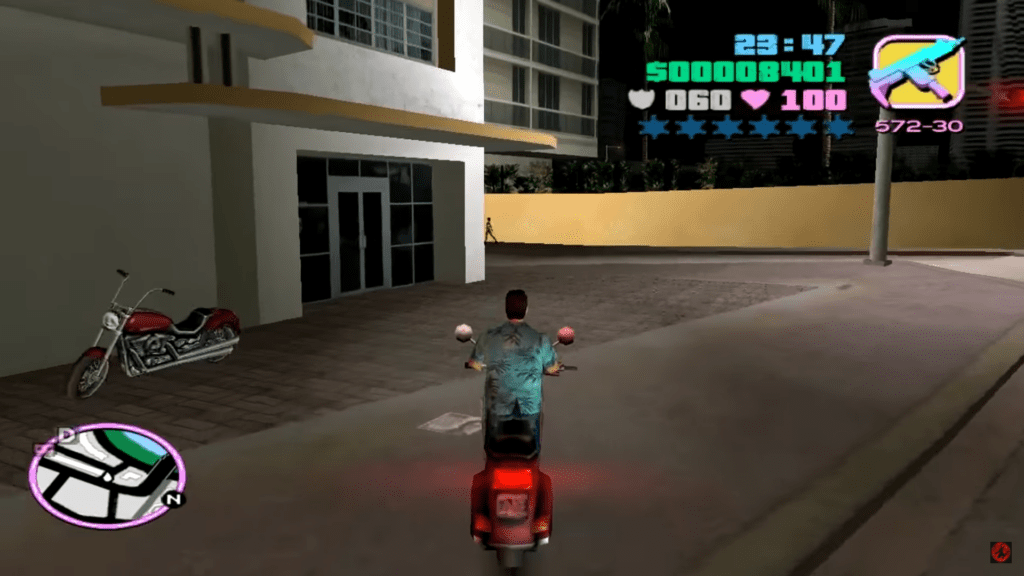 Released in 2002, GTA: Vice City took players on a wild ride through the neon-lit streets of Miami-inspired Vice City. With an expansive open world, memorable characters, and a killer 80s soundtrack, it's no wonder that this game quickly became a fan favorite.
Players took on the role of Tommy Vercetti, a former mobster who must navigate the treacherous criminal underworld to gain power and build his own empire. From hijacking cars to flying helicopters, the game offered endless opportunities for chaos and mayhem.
Also Read: 20 Best Racing Games for PS5
5. GTA: Double Pack (2003)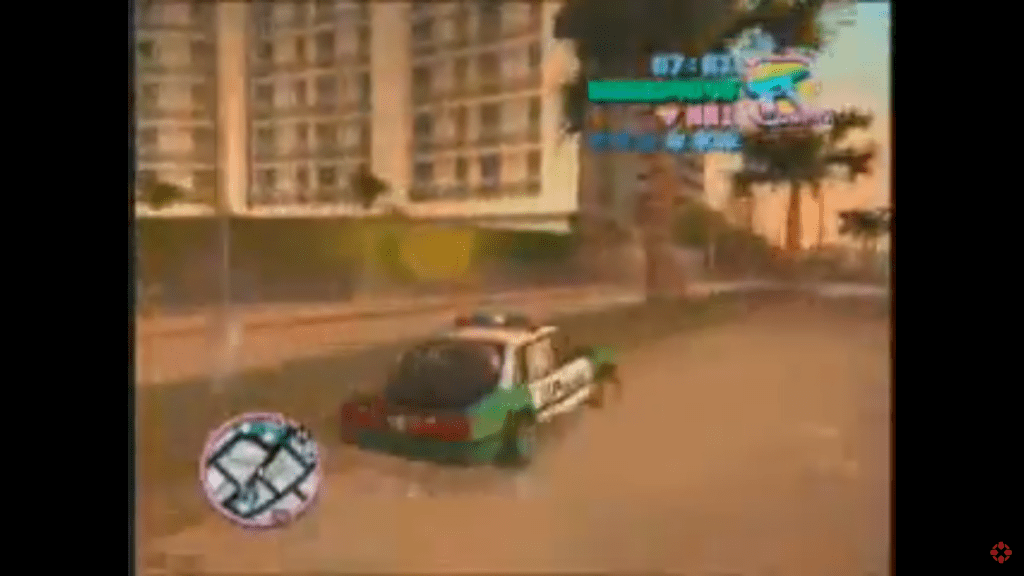 It's hard to believe it's been almost two decades since the release of Grand Theft Auto: Double Pack. The bundle, which included both Grand Theft Auto III and Grand Theft Auto: Vice City, took the gaming world by storm in 2003.
Players were able to experience the gritty underworld of Liberty City and then jump into the neon-soaked streets of Vice City, all within the same package.
Both games are widely regarded as some of the best open-world titles ever made, and it's easy to see why. From the unforgettable radio stations to the iconic characters, the Double Pack has left a lasting impression on gamers everywhere.
6. GTA: San Andreas (2004)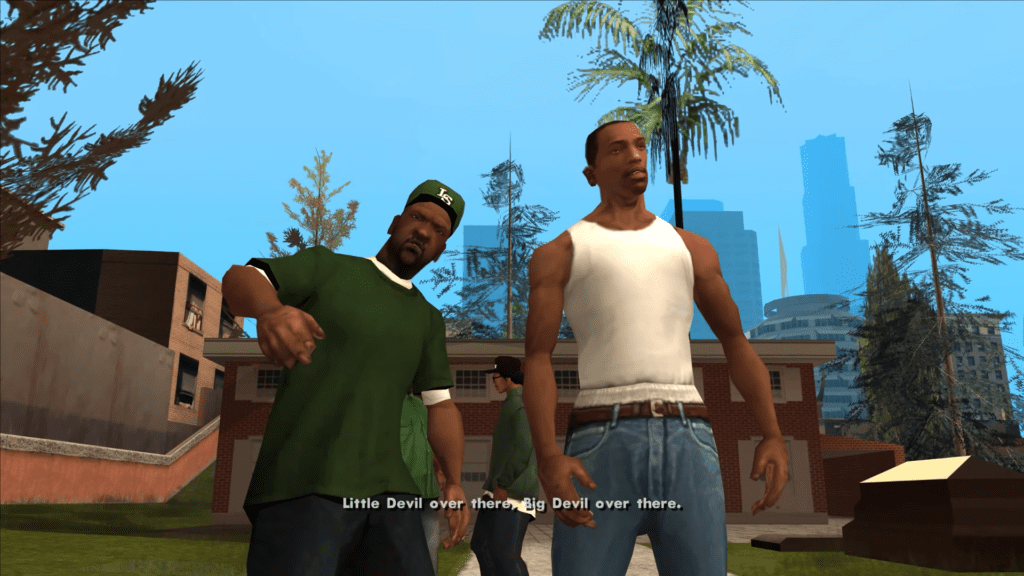 GTA: San Andreas is a classic open-world action-adventure game released in 2004. The game is set in the fictional state of San Andreas and follows the story of Carl Johnson, a gangster who returns home after his mother's murder.
With its multiple missions and side quests, the game provides players with hours of entertainment. The game also features a vast open world, which players can explore freely while engaging in activities such as stealing cars, racing, and shooting rival gang members.
Players can also customize their character with clothing and haircuts. Even though it has been over a decade since its release, GTA: San Andreas is still remembered as one of the best games of its generation.
7. GTA Advance (2004)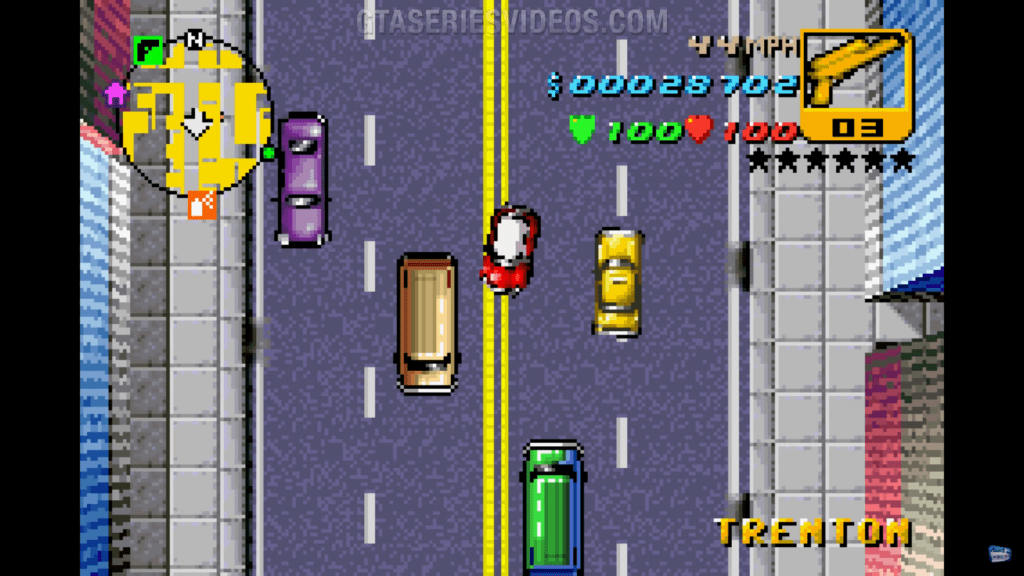 In 2004, the Grand Theft Auto franchise took on a new form with the release of GTA Advance. This action-packed game was the first to hit handheld consoles focusing on the same thrilling gameplay and immersive storylines that fans had expected from the series.
Set in Liberty City, players took on the role of protagonist Mike, a low-level gangster who finds himself caught up in a web of crime and corruption. With its fast-paced action, challenging missions, and unique art style, GTA Advance proved to be a worthy addition to the iconic franchise.
8. GTA: Liberty City Stories (2005)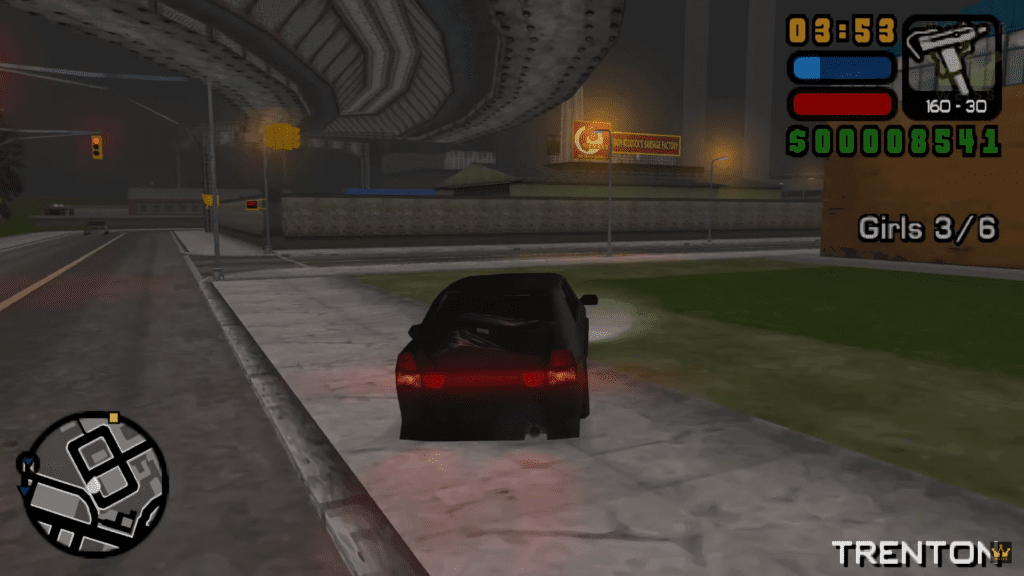 In 2005, Grand Theft Auto: Liberty City Stories took the gaming world by storm. This action-packed game was the perfect addition to the already popular GTA franchise, boasting stunning graphics and an engaging story that kept players glued to their screens for hours on end.
Set in the fictional city of Liberty City, the game offered players the opportunity to take on the role of mafia member Toni Cipriani as he navigated his way through the criminal underworld. With its addictive gameplay and endless possibilities, Grand Theft Auto: Liberty City Stories remains a beloved classic among gamers everywhere.
Also Read: 20 Best Super Mario Games
9. GTA Trilogy (2005)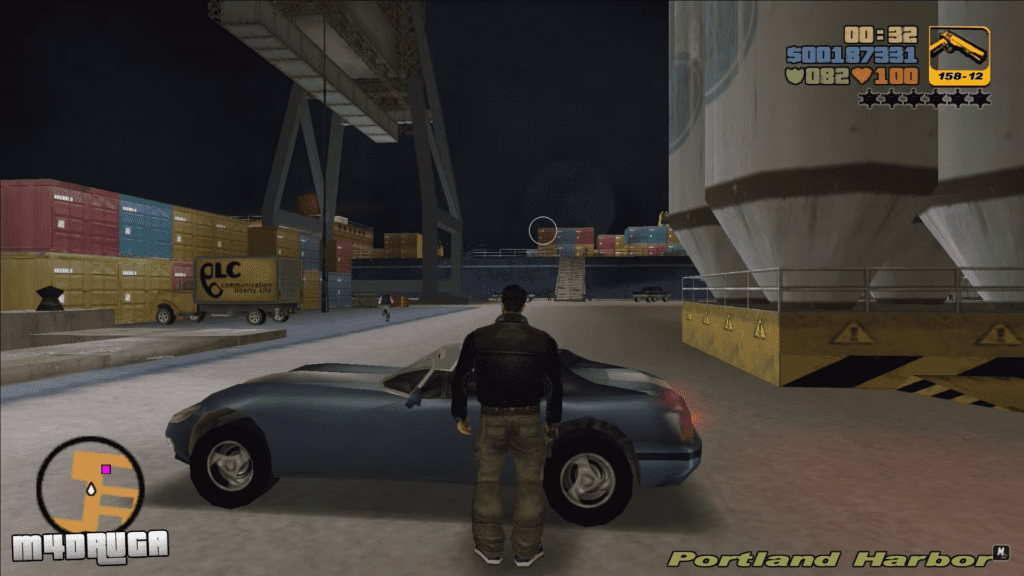 The GTA Trilogy of 2005 remains a standout series in the gaming world and for a good reason. With three open-world games included, the trilogy offered players hours upon hours of entertainment with dynamic storylines, intense gameplay, and unforgettable characters.
From San Andreas to Liberty City, each game presented its own unique setting and challenges. And with updated graphics and sound effects, the GTA Trilogy was truly immersive. It's no wonder that, even years later, these games continue to hold a special place in the hearts of gamers worldwide.
10. GTA: Vice City Stories (2006)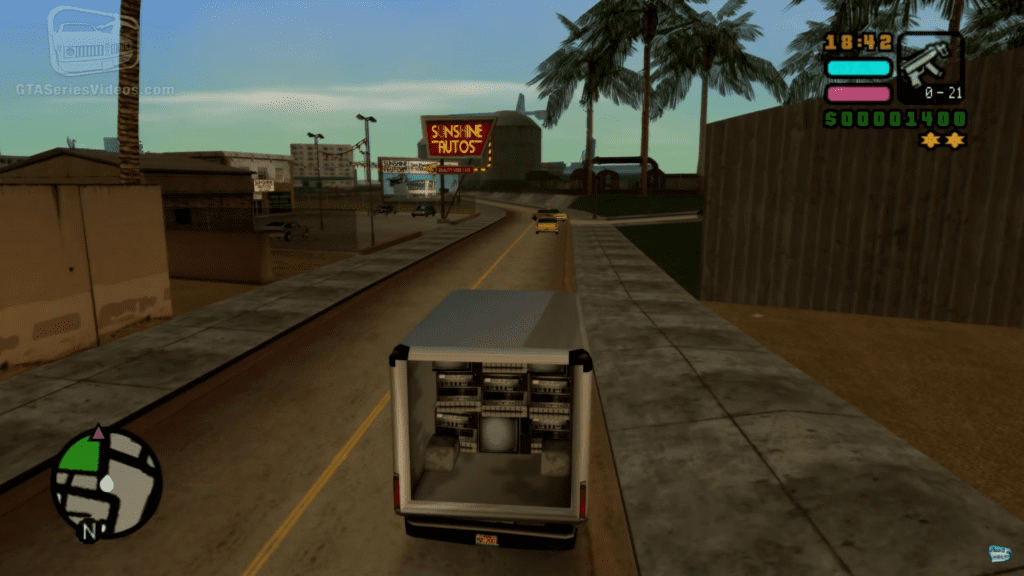 Released in 2006, GTA: Vice City Stories took fans of the iconic game series back to the bustling streets of Vice City. This time, players took on the role of Victor Vance, a character who would eventually become a prominent figure in the storyline of later games.
Despite being a prequel to the original Vice City, this installment of the franchise boasted a brand-new map and a host of features that set it apart. With its signature blend of violence, satire, and humor, Vice City Stories provided hours of entertainment for both new and veteran players.
11. GTA IV (2008)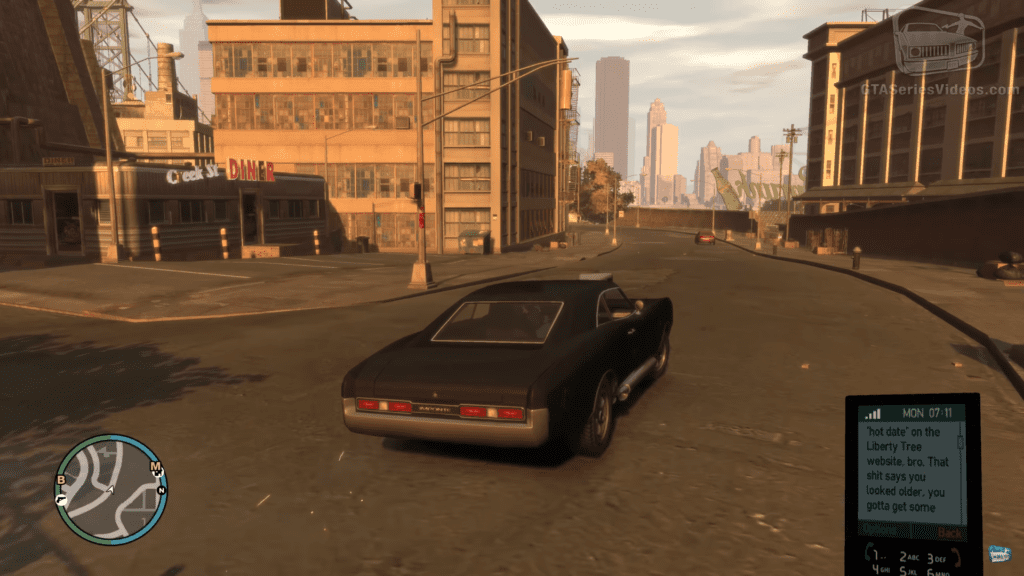 In 2008, Rockstar Games released the highly anticipated Grand Theft Auto IV. Set in a fictionalized version of New York City, players took on the role of Niko Bellic, an immigrant seeking revenge and prosperity in the underworld.
The game boasted impressive graphics and a massive open world, allowing players to explore the intricately detailed Liberty City. However, it was the compelling storyline and characters that truly set GTA IV apart from its predecessors.
With memorable supporting cast members like Roman, Brucie, and Little Jacob, players were fully immersed in Niko's world and the consequences of his actions. Even over a decade later, GTA IV remains a classic and beloved entry in the series.
12. GTA: Episodes from Liberty City (2009)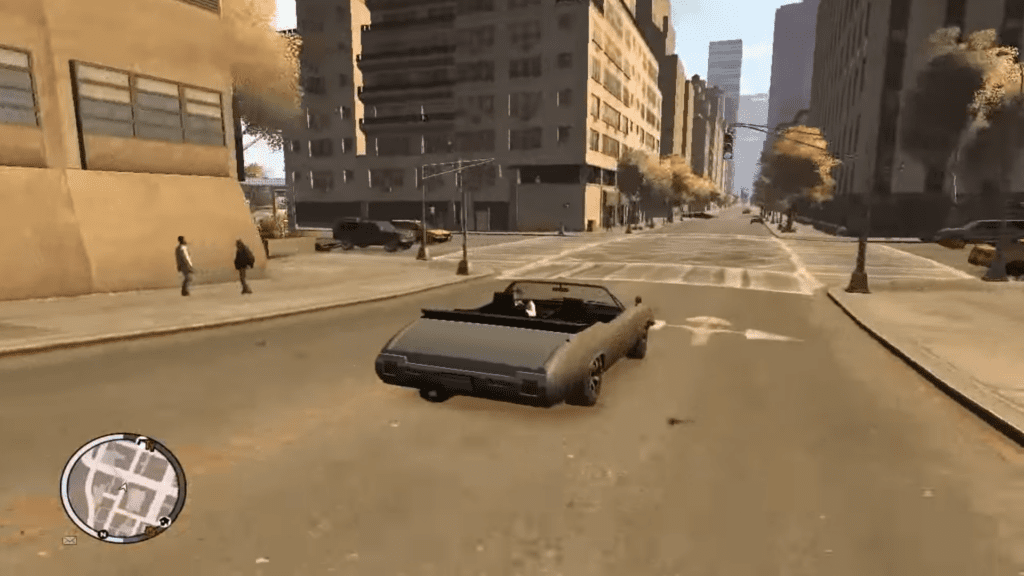 GTA: Episodes from Liberty City (2009) is a game that revolutionized the open-world gaming genre. Players were enveloped in a world of crime, violence, and betrayal, where the choices they made impacted the course of the game.
With new storylines and characters, this game took players on a journey through the gritty underbelly of Liberty City, where they had to navigate their way through the dangerous criminal underworld. Its popularity was undeniable, and it quickly became a fan favorite among gamers worldwide.
The thrill of living out their gangster fantasies in a virtual world was something that players just couldn't get enough of. Even over a decade later, people still return to this incredible game.
Also Read: 35 Best PS Vita Games of All Time
13. GTA: Chinatown Wars (2009)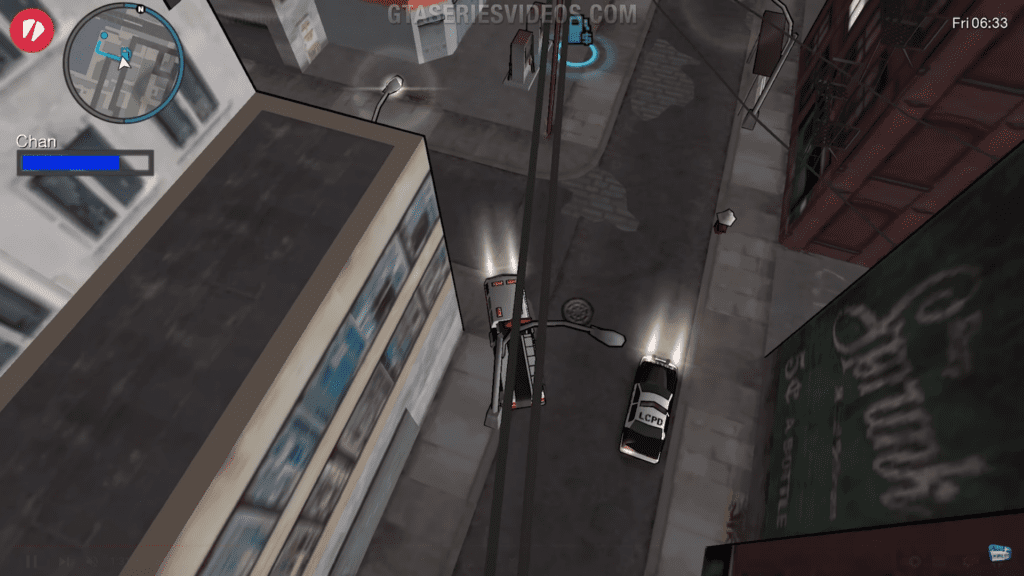 GTA: Chinatown Wars (2009) took the Grand Theft Auto franchise to new heights with its immersive gameplay and thrilling storyline. Set in the bustling and chaotic streets of Chinatown, players take on the role of Huang Lee as he navigates his way through the seedy criminal underground of Liberty City.
With a wide array of weapons at his disposal and a host of nefarious characters to face off against, GTA: Chinatown Wars delivers an adrenaline-fueled experience like no other. From car chases to intense shootouts, this game has it all.
Whether you're a seasoned gamer or a newcomer to the franchise, GTA: Chinatown Wars is a must-play for anyone looking for an unforgettable gaming experience.
14. GTA V (2013)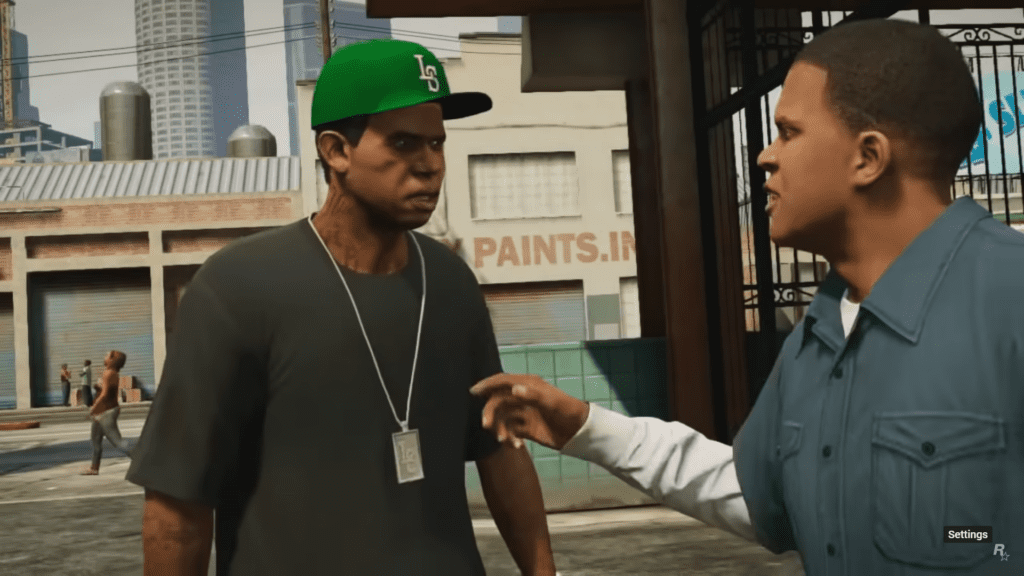 GTA V, the open-world action-adventure game by Rockstar Games, took the gaming world by storm when it was released in 2013. Set in the fictional city of Los Santos, the game follows the story of three criminals who perform daring heists and engage in all kinds of illegal activities.
With its stunning graphics, immersive gameplay, and unparalleled attention to detail, GTA V quickly became one of the best-selling video games of all time. From the iconic characters to the massive, sprawling world to explore, there's something for everyone in this epic game.
15. GTA Online (2013)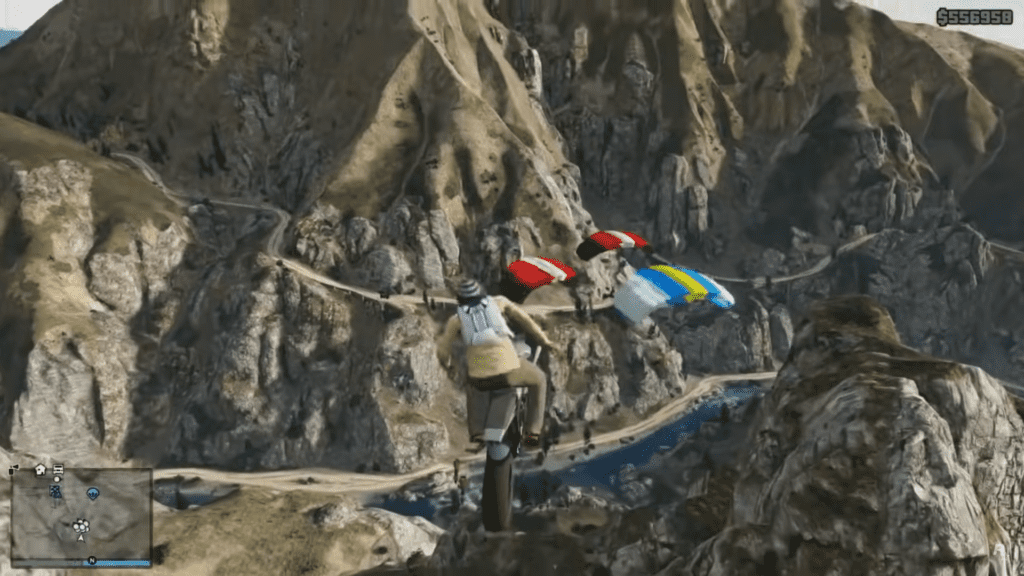 GTA Online, released in 2013, revolutionized the way multiplayer gaming was perceived. It was a true masterpiece that combined the best of both worlds- an open-world environment and an online community that allowed players to interact with each other.
The game's expansive map, filled with action-packed missions, ensured that players would never get bored. The game's graphics were top-notch and the customization options for characters were endless.
The in-game economy was realistic and players could earn money to buy properties, vehicles, and weapons. GTA Online became a cultural phenomenon and continues to be enjoyed by new and old players alike.
16. GTA: The Trilogy – The Definitive Edition (2021)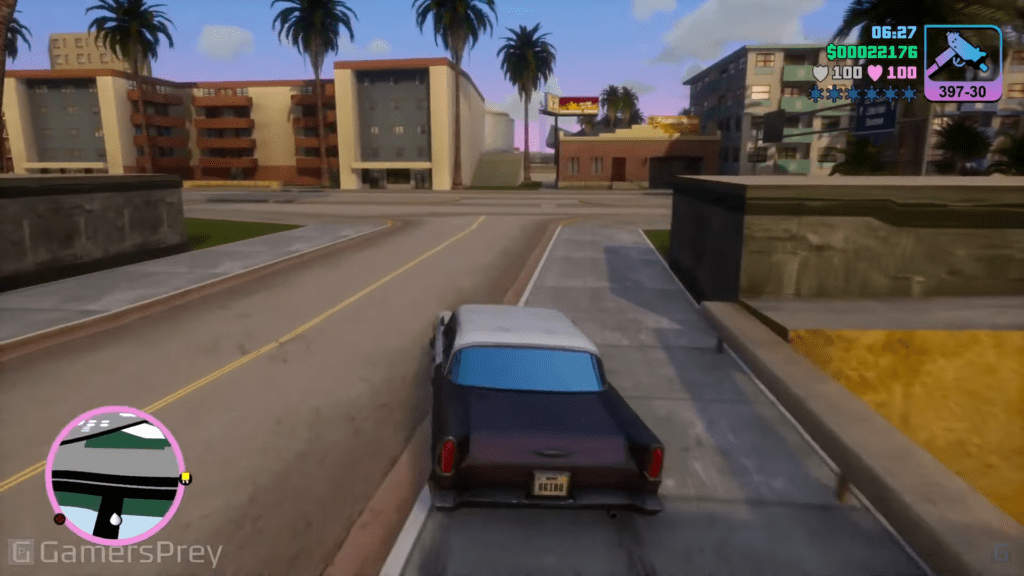 Gamers have been eagerly waiting for the arrival of GTA: The Trilogy – The Definitive Edition, and 2021 will finally see it come to fruition. Undoubtedly, this release will be the definitive version, bringing to life the iconic experiences of Grand Theft Auto III, Grand Theft Auto: Vice City, and Grand Theft Auto: San Andreas into one cohesive package.
This classic trilogy has been revamped to offer players optimized graphics and improved gameplay, making it a must-have for fans worldwide.
Within this multi-generational game, players can explore the criminal underworld, engage in car theft, or embark on challenging missions in the sprawling metropolis of Liberty City, Vice City, and San Andreas.
17. GTA VI (TBD)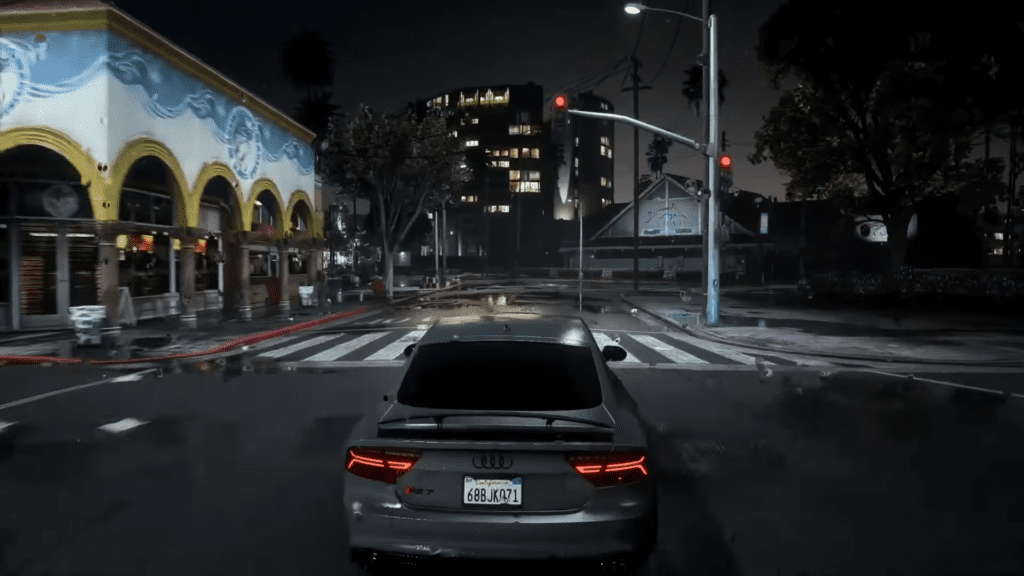 The highly anticipated video game, GTA VI, has been the talk of the gaming community for years now. Fans have eagerly awaited any updates or announcements from the developers but to no avail.
Despite the lack of concrete information, the rumors and speculations surrounding the game have not died down. Some believe it will take place in Vice City, while others think it will feature a female protagonist for the first time in the series.
Whatever the case may be, one thing is for sure: the release of GTA VI will be a major event in the gaming world. Players can expect an immersive open world, thrilling gameplay, and a gripping storyline that will keep them hooked for hours.
Also Read: 30 Best Third-Person PS5 Games
Final Words
I hope this article on "GTA games in order" was helpful. The Grand Theft Auto franchise has undoubtedly become an all-time classic, thanks to its groundbreaking games that put Rockstar at the forefront of the modern gaming industry. From 1997 to 2021, GTA's evolution has enthralled gamers around the world through compelling storylines and jaw-dropping graphics.
From the roots of its first title all the way to the fast-paced world that GTA V and Online bring, this iconic video game series will continue to be relevant for years to come as we look forward to seeing what's in store for Rockstar with their next title - GTA VI!
Whether you're playing it on PlayStation, Xbox or PC, you can rest assured that there is plenty of fun (and chaos) waiting for you in the world of Grand Theft Auto.