Are you looking for the best gaming experience with friends and family? If so, then a Playstation 5 is a perfect choice! With its vast selection of top-tier titles, everyone will find something to enjoy.
Regardless of genre preference or playing style, there are plenty of awesome PS5 Games that provide an engaging multiplayer experience with thrilling gameplay dynamics. Whether competing in heart-pounding races against each other or exploring open-world environments together, we've rounded up 20 Best Multiplayer Games for PS5 - letting you and your campmates have the greatest time round after round.
Enjoy ranking leader boards solo online or challenging friends in split-screen fun – get ready to power up Sony's next-generation console and explore many multiplay options at once!
Also Read: Top 20 Best RPG Games of 2023
20 Best Multiplayer Games for PS5
Brace yourselves as we dive into the world of thrilling gaming action and seamless competition with our curated selection of the 20 Best Multiplayer Games for PS5. Feel the adrenaline rush coursing through your veins as you immerse yourself in the remarkable graphics and mind-blowing audio, all while experiencing the satisfaction of crushing your opponents with your unparalleled gaming skills.
The list offers a perfect blend of groundbreaking titles tailor-made for the PS5, along with some all-time favorite classics remastered to showcase the true prowess of the next-generation console.
Engage in epic battles, forge unbreakable alliances, and blaze through jaw-dropping landscapes in these astonishing multiplayer PS5 games that will surely cater to the diverse tastes of every gaming aficionado out there. It's time to awaken the relentless competitor within you and witness an unparalleled gaming experience that only the PlayStation 5 can deliver.
1. Ghost of Tsushima: Director's Cut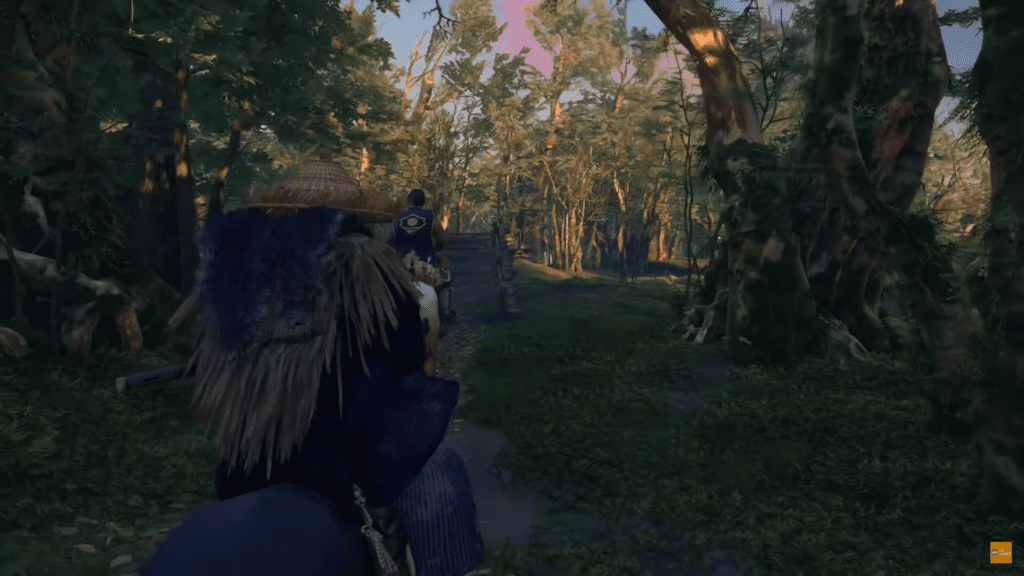 Ghost of Tsushima: Director's Cut has quickly become a fan favorite on PlayStation 5. This game allows players to experience the journey of Jin Sakai, an honorable samurai who travels around the island of Tsushima defending his lands against a mighty Mongol invasion.
The in-depth combat system, combined with the narrative, focuses on some exciting and intense battles. As if the game couldn't get any more interesting, the co-op mode allows players to team up and take down enemies that could otherwise be too difficult to defeat alone.
Ghost of Tsushima: Director's Cut will surely leave gamers captivated with its thrilling adventure, intriguing characters, and intense combat.
Also Read: All GTA Games in Order
2. Elden Ring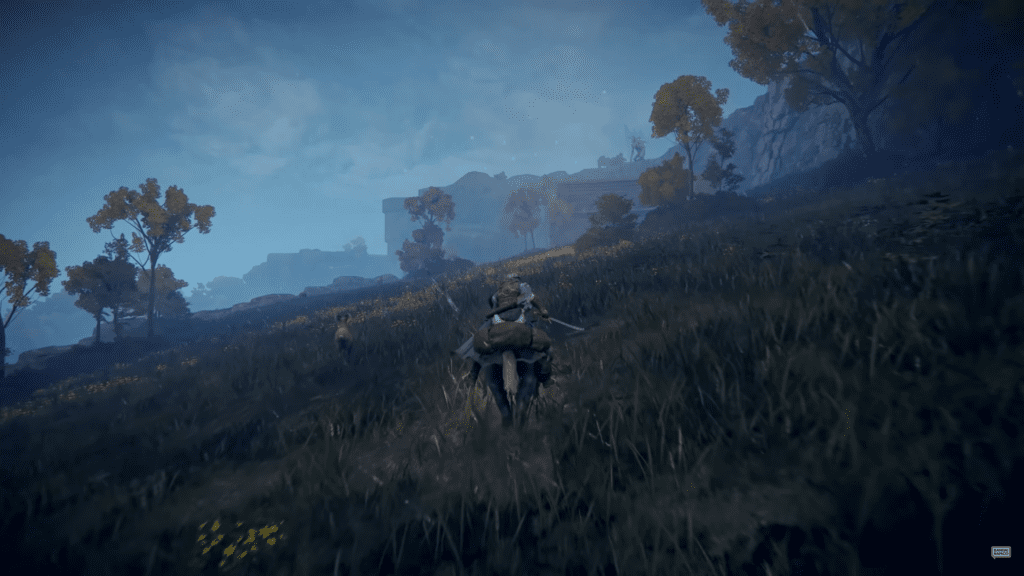 Elden Ring stands out as the highly anticipated collaborative creation of two iconic forces in the gaming industry – Hidetaka Miyazaki and George R.R. Martin. With FromSoftware's legendary game director Miyazaki leading the project, the concoction of his signature dark fantasy flavor is skillfully blended with Martin's masterful storytelling.
Set to unveil a breathtaking, interconnected, and vast world filled with intricate challenges and captivating lore, Elden Ring promises to awe its players with a deep sense of exploration and countless hours of satisfying gameplay.
As gamers worldwide eagerly await the release of this masterpiece, there is no doubt that Elden Ring's unique fusion of talent and vision will leave a lasting impact on gaming.
3. Fortnite
Fortnite has taken the world by storm, garnering millions of players from all corners of the globe and sparking creativity and camaraderie in its vibrant community. This action-packed multiplayer game is a unique blend of shooting and building as players test their prowess against others while constructing their own fortresses.
Boasting a plethora of colorful skins and emotes, Fortnite has become a cultural phenomenon that transcends gaming, with celebrities and athletes joining in on the virtual craze.
Epic Games, the masterminds behind this enthralling experience, continually adapt and evolve their creation, providing players with fresh content and game modes that keep them engaged and craving for more. There's no denying it's truly a virtual playground that brings people together in the spirit of fun and competition.
4. It Takes Two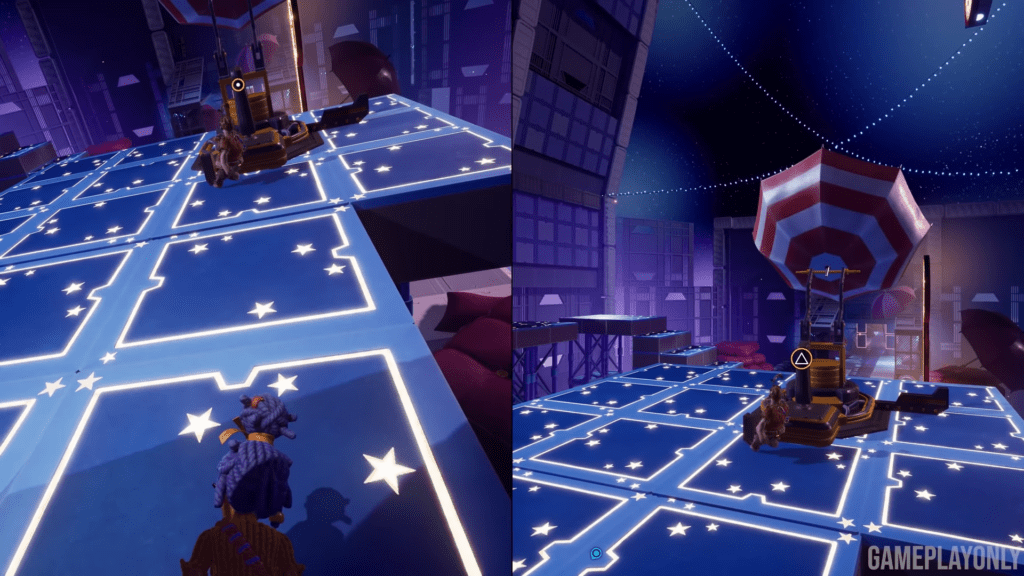 In the intricate dance of life, we often find ourselves engaged in a duet highlighting the significance of partnerships. The magical waltz of interpersonal relationships and the enchanting tango of collaborative projects astutely demonstrate the importance of two individuals harmoniously working together.
Indeed, "it takes two" to create anything meaningful and lasting. Resilient partnerships and profound connections forged over time are capable of withstanding any turbulence in their path. These powerful alliances, built on trust, transparency, and constant support, only grow stronger when nurtured with dedication, understanding, and mutual respect.
Whether it's a personal bond or a professional collaboration, the synergy between partners is akin to the harmonious interplay of dancers, legs entwined, hearts beating in unison, conquering the world around them, one graceful step at a time.
5. Demon's Souls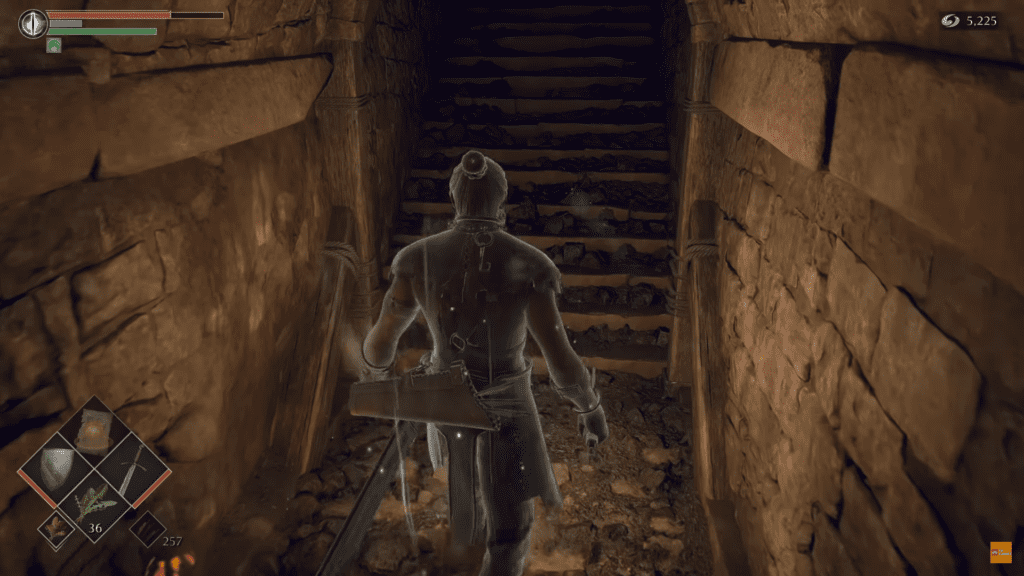 The riveting world of Demon's Souls beckons gamers seeking an intense, rewarding challenge. This groundbreaking action RPG, originally released in 2009, has earned its reputation for being notoriously difficult - pushing players to their limits with its punishing enemy encounters and intricate level design.
A stunning, haunting atmosphere further enthralls players as they explore the twisted kingdom of Boletaria, beset by demonic forces wreaking havoc and devastation. Each character class offers unique abilities and tactics, truly putting players' skills to the test within this unforgiving yet deeply satisfying experience.
Fans of the Soulsborne genre will find Demon's Souls the engaging origin of one of gaming's most iconic series, delivering an immersive gameplay experience that simply demands to be conquered.
6. Gran Turismo 7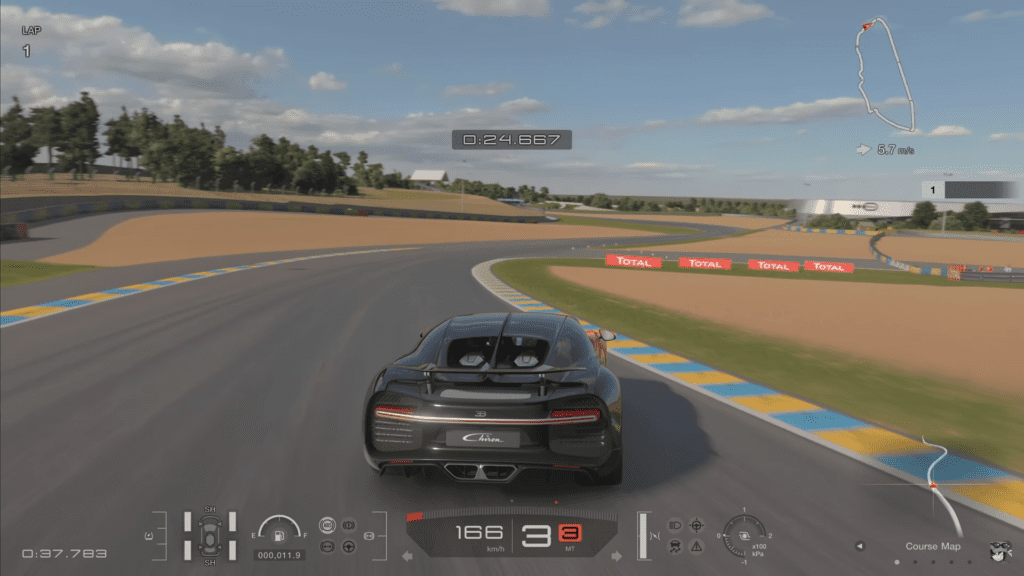 Gran Turismo 7, an immersive racing simulator, takes video game enthusiasts on an adrenaline-fueled journey through the most iconic tracks and beautiful landscapes across the globe.
A highly anticipated title for every racing fanatic, Gran Turismo 7 delivers crystal-clear graphics and unmatched attention to detail, transporting players into a realistic racing universe. Developers have carefully crafted an extensive range of cars for players to collect, customize, and race, each offering its unique performance and handling experience.
Skillfully balancing emotion and technology, Gran Turismo 7 serves as the ultimate racing nirvana for both beginners and seasoned players, allowing them to retrace the very steps of iconic racers, challenge their driving prowess, and unlock an array of sweet rewards. Buckle up and rev your engines - this epic racing experience promises to keep you on the edge of your seat.
7. Overcooked! All You Can Eat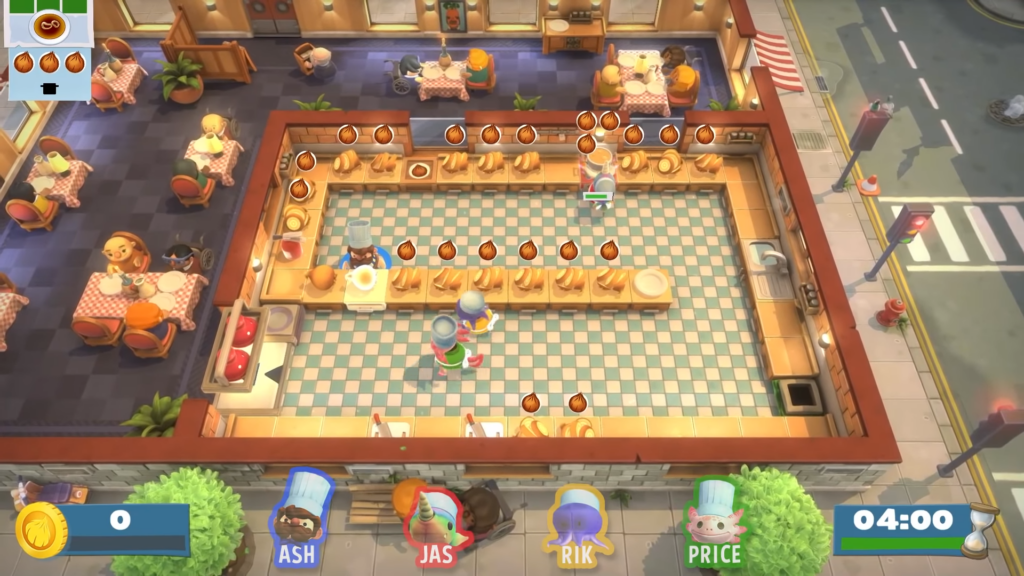 Overcooked! All You Can Eat is a unique title to join the best multiplayer PS5 games. The game pits four chefs together in frantic kitchen-based levels that require dramatic coordination, communication, and multitasking.
In this fast-paced and sometimes intense title, the aim of each level is to get all the orders in before customers become disgruntled. Team up with your friends and try out some recipes across 200 levels as you work together to complete orders and save your restaurant from burning down.
This delightful cooking game will let you experience culinary mayhem at its best as you battle to get each order out in time.
Also Read: 25 Best Third-Person Games
8. Mortal Kombat 11 Ultimate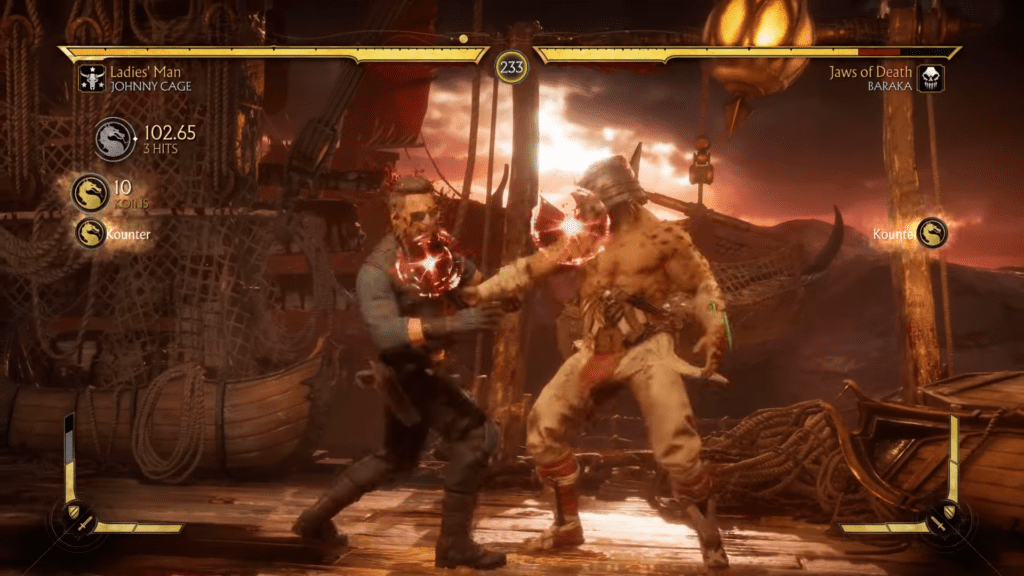 Mortal Kombat 11 Ultimate has taken the gaming world by storm, elevating the intense and brutal fighting experience to a new level. This latest addition to the renowned Mortal Kombat series boasts an expanded roster of iconic characters, combining fan favorites and some surprising newcomers.
With its highly detailed graphics and captivating storyline, Mortal Kombat 11 Ultimate has managed to satisfy both lifelong enthusiasts and those just being introduced to the world of Mortal Kombat.
Exciting in-game features, such as the Gear System and the Time Towers, give a fresh twist to the gameplay, allowing players to personalize their fighting styles and strategies. Overall, Mortal Kombat 11 Ultimate delivers an enthralling and blood-pumping experience that leaves fans craving for more combat mayhem.
9. Call of Duty: Black Ops Cold War Zombies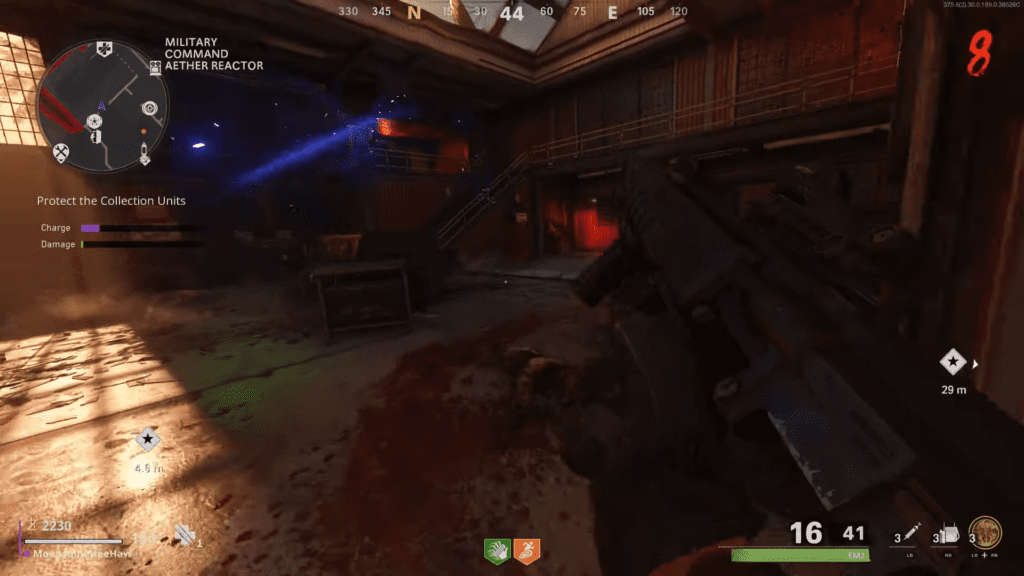 As an ardent fan of the thrilling first-person shooter game, Call of Duty: Black Ops Cold War Zombies is undeniably an enthralling chapter in the popular gaming series. Taking us
to the dark corners of the Cold War era, players work together as a fearless team to fend off relentless waves of the undead and unravel chilling mysteries.
This iteration of Zombies enhances the overall experience by offering a fresh storyline, diverse gameplay styles, myriad upgrade options, and a sinister atmosphere that keeps us on the edge of our seats.
The adrenaline-pumping action, coupled with an immersive narrative, makes Call of Duty: Black Ops Cold War Zombies an unmissable adventure for both seasoned veterans and new players alike.
10. Apex Legends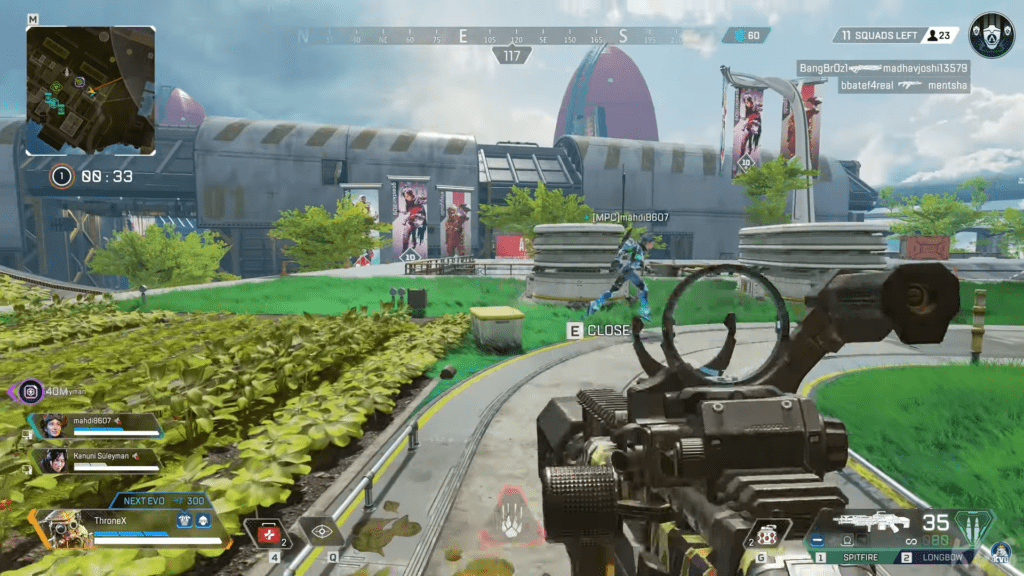 Apex Legends has taken the gaming world by storm, offering an action-packed, strategic, and thrilling experience for gamers all around the globe. With its unique combination of engaging gameplay, colorful and diverse characters, and an impeccably designed world, players find themselves captivated by this battle royale masterpiece.
In Apex Legends, teammates strategize in a fast-paced showdown to determine which squad will ultimately reign supreme. As gamers delve deeper into this battleground, each season brings exciting updates and enticing new content.
For those seeking an electrifying and immersive gaming experience, Apex Legends delivers, keeping players hooked and anticipating the dynamic challenges it continually presents.
11. MultiVersus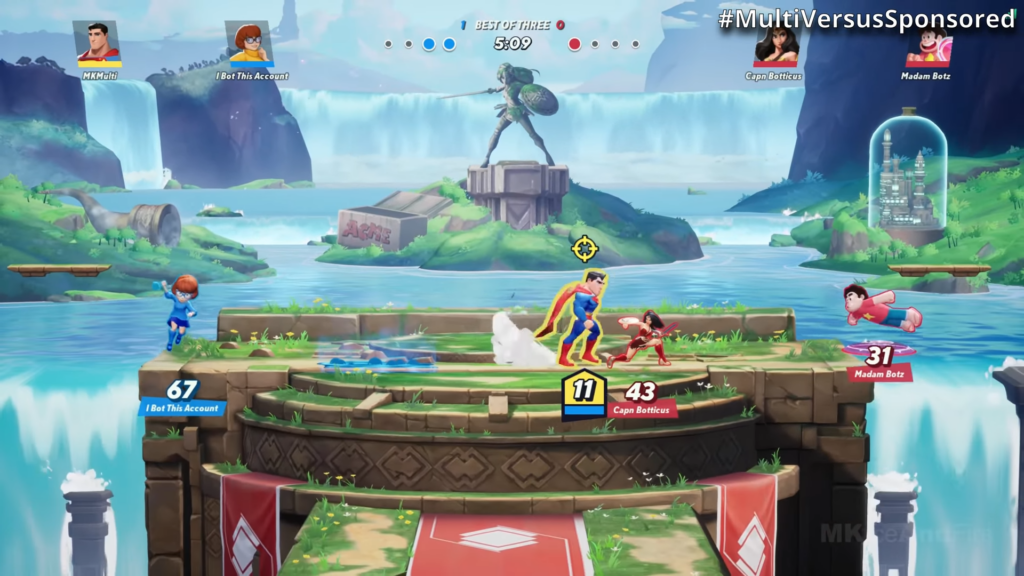 The anticipation for the release of "MultiVersus" is skyrocketing, as it promises to bring together the most iconic characters from various multiverses in a jaw-dropping, action-packed battle royale.
This highly anticipated game has captivated the imaginations of both ardent gamers and casual players alike, eager to see their favorite characters go head-to-head in exhilarating and unpredictable skirmishes.
Moreover, the combinations of powers, abilities, and strategies that can be employed within "MultiVersus" open up a myriad of possibilities, ensuring that no two matches are ever the same, and guaranteeing limitless entertainment.
As the countdown to the game's debut continues, it's clear that the ripples of excitement generated by "MultiVersus" can be felt well beyond the gaming community as everyone braces themselves for the spectacular collisions of their beloved multiverse heroes and villains.
12. Rocket League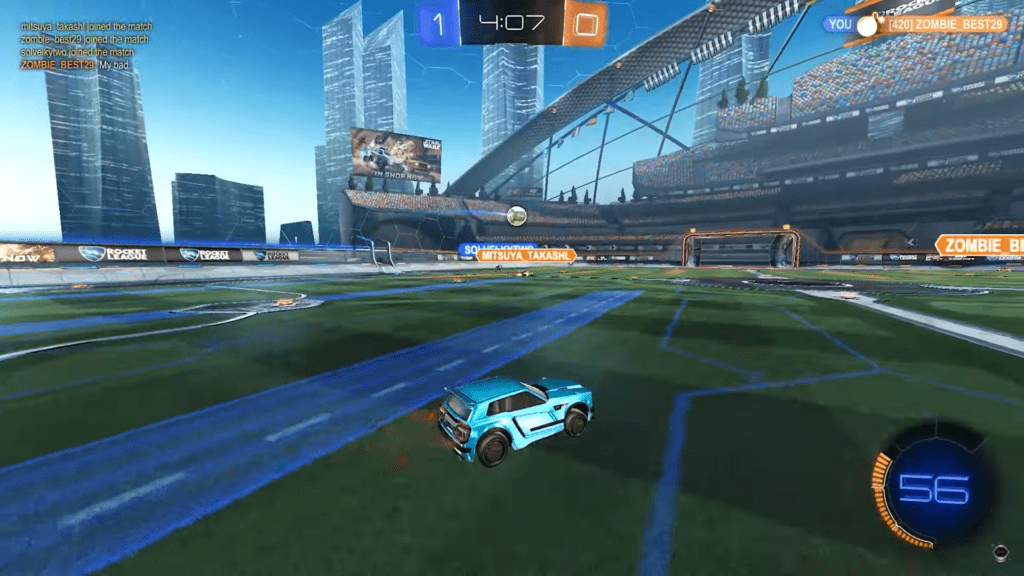 Rocket League's unique blend of fast-paced vehicular soccer and high-flying aerial acrobatics has captured the hearts of millions of gamers across the world. Combining intense, turbo-powered matches with an easy-to-grasp concept, this adrenaline-pumping game has developed a fiercely loyal player base.
Since its spectacular arrival in 2015, Rocket League has grown into an international gaming phenomenon where individuals and teams display exceptional levels of skill, competitive spirit, and innovation. Hosting multiple major eSports tournaments and attracting dedicated fans, the game has blazed an unforgettable trail through the gaming landscape.
Whether you are a casual player who loves the thrill of scoring goals with futuristic cars or a professional participant striving for championship glory, Rocket League has a place for everyone on its fast-moving, action-packed field.
13. Destiny 2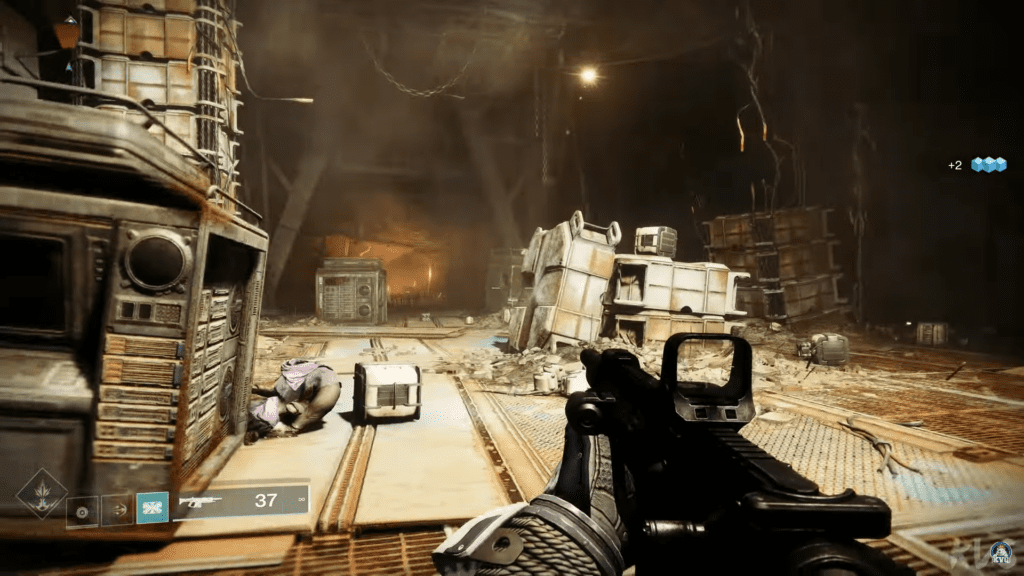 Destiny 2 is an action-packed multiplayer game for PS5, allowing for hours of intense team-based co-op play. This game allows you to step into the shoes of a Guardian, with access to all kinds of powerful weapons and space magic.
You can explore the world of Destiny, joining forces with your fellow Guardians as you battle against menacing hostile aliens. Along your journey, you'll discover hidden loot and uncover secrets while tracking down the ultimate end boss.
Whether inspired by a legendary piece of gear or seeking out new abilities and weapons, Destiny 2 will keep you on the edge of your seat in this exciting sci-fi adventure.
14. Call of Duty: Warzone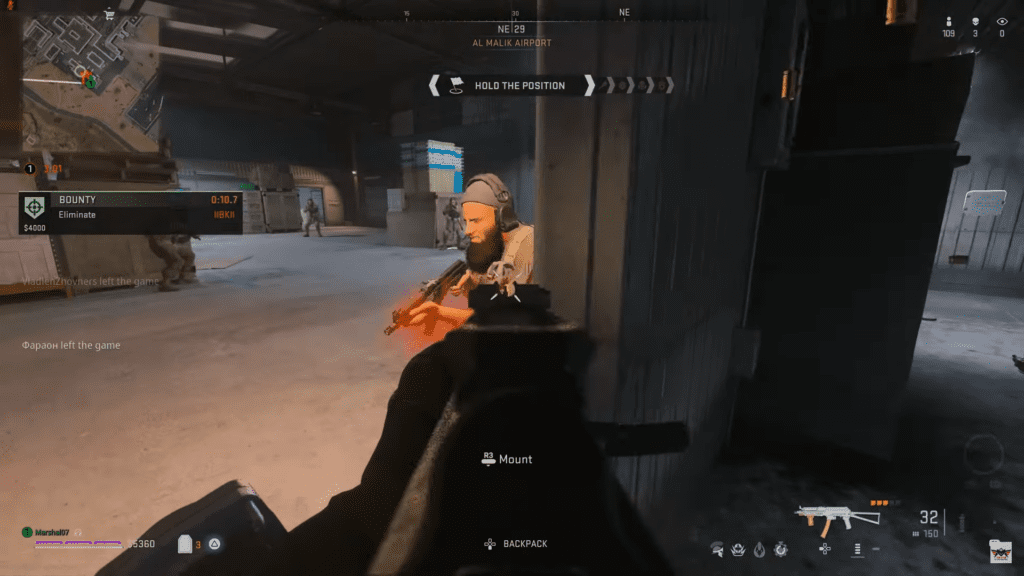 Call of Duty: Warzone has been a game changer in the world of battle royale gaming. Players are thrown into a massively intense combat environment with various strategic elements challenging even the most seasoned gamers.
The game is packed with heart-pounding action and excitement, keeping everyone on edge as they fight for survival against opponents from all corners of the globe. An added layer of the thrill comes from the randomly discovered weapons and gear that players must quickly adapt to while navigating the ever-shrinking safe zone.
This captivating and addictive experience has made Call of Duty: Warzone a household name and a go-to game for millions of players worldwide who are eager to live their fantasies on the virtual battlefield.
15. Death Stranding Director's Cut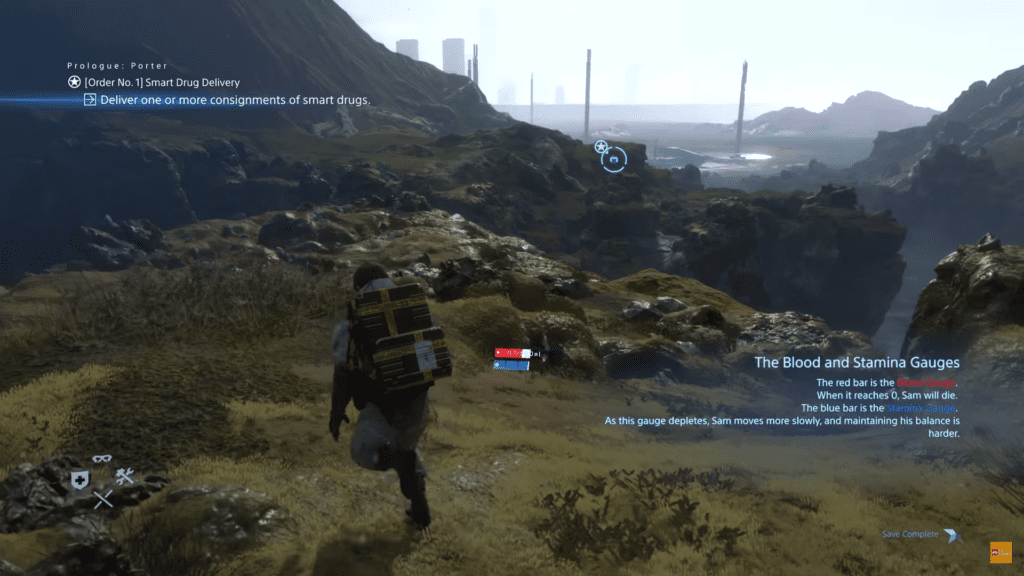 Highly anticipated and touted as a game-changer, the Death Stranding Director's Cut is a truly extraordinary gaming experience. This reimagined edition retains the original game's unique narrative and gameplay while pushing the envelope by incorporating fresh content and features that will leave gamers ensorcelled.
With its creator Hideo Kojima at the helm, the revamped version showcases his unparalleled vision, inviting gamers to delve even deeper into the mysterious world of Death Stranding.
Players can now relish a bevy of new combat techniques, novel customization options, and an engrossing storyline that leaves them yearning for more. Fusing cutting-edge graphics with an immersive open-world environment, the Death Stranding Director's Cut is an unmissable masterpiece for any gaming aficionado.
16. FIFA 22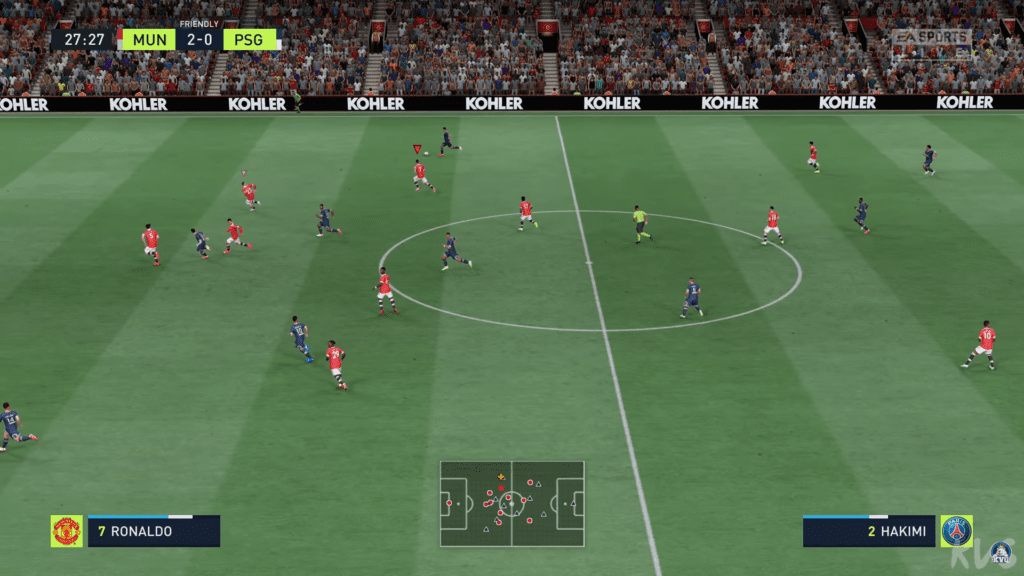 As the anticipation builds for FIFA 22, fans of the popular gaming franchise eagerly await new features and improvements to keep them hooked for hours. This latest installment in the FIFA series promises to deliver groundbreaking realism and a more immersive experience powered by cutting-edge technology that only next-generation consoles can provide.
From enhanced player movements and smarter AI to the highly anticipated hyper-motion gameplay innovation, every aspect of FIFA 22 is meticulously crafted to captivate the hearts and minds of soccer aficionados worldwide.
Furthermore, with the promise of updated rosters and skill sets to mimic the ever-evolving world of professional sports, the line between virtual and physical sports is increasingly blurred. FIFA 22 offers a way for fans to step into the boots of their soccer idols and put their skills to the test, both on and off the field.
Also Read: 20 Best Racing Games for PS5
17. F1 2021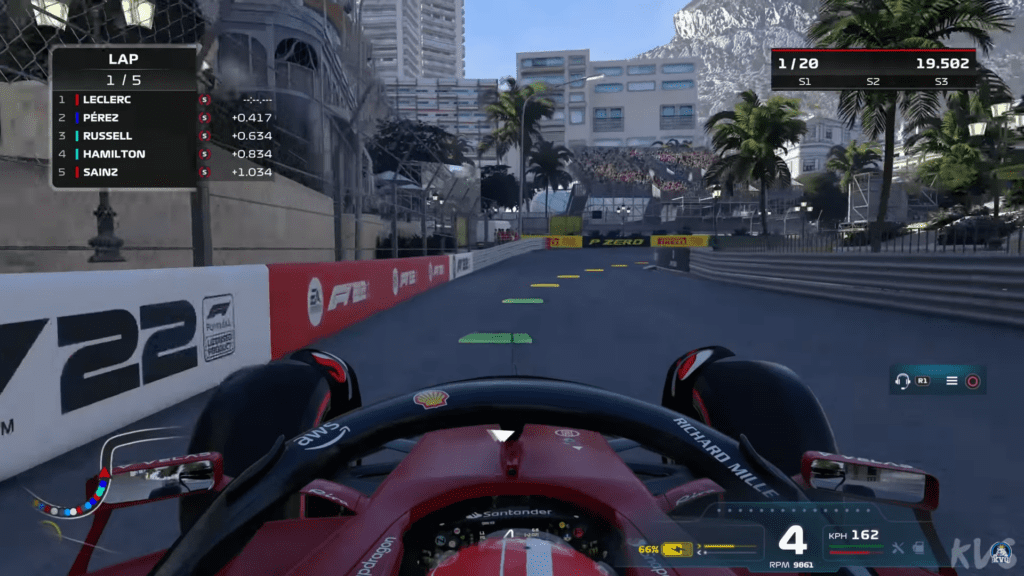 Formula 1 fans are in for an exciting season with the 2021 F1 World Championship showcasing cutting-edge cars, talented drivers, and nail-biting races that promise to keep everyone on the edge of their seats.
This year, the competition is fiercer than ever as seasoned veterans such as Lewis Hamilton and Sebastian Vettel attempt to defend their legacies while up-and-coming racers like Charles Leclerc and Lando Norris vie for glory on the track.
Regulation changes are adding an additional layer of exhilaration to this year's championship as teams grapple with staying within the new parameters and adapting to the innovation of their rivals. With dazzling locations such as Bahrain and Monaco hosting exhilarating races, the 2021 F1 World Championship is an event that racing enthusiasts won't want to miss.
18. Sniper Elite 5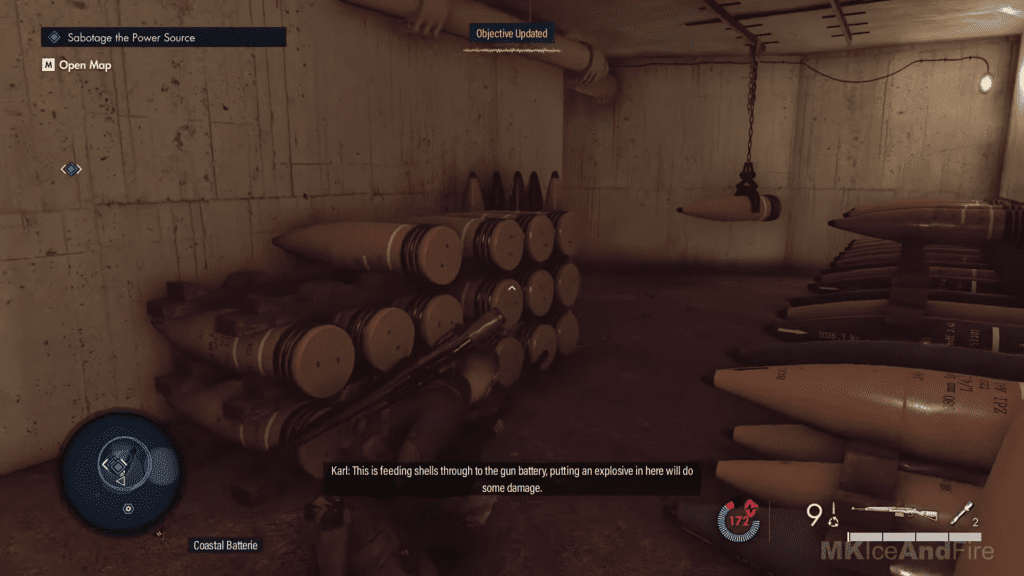 The anticipation for Sniper Elite 5 on the PlayStation 5 is growing rapidly among avid gamers and fans of the franchise. This thrillingly intense series promises to deliver an unparalleled, immersive experience on the next-gen console.
Built around the backbone of realistic sniping and stealth play, players will find themselves transported into the heart of World War II, faced with high-stakes missions and cunning enemies.
Its gripping storyline, the balance of strategy, and heart-pounding action ensure that even veterans of the series will find new challenges and surprises to master. Mark your calendars for the release of Sniper Elite 5, as it's poised to be an unforgettable and visually stunning addition to the esteemed franchise.
19. The Nioh Collection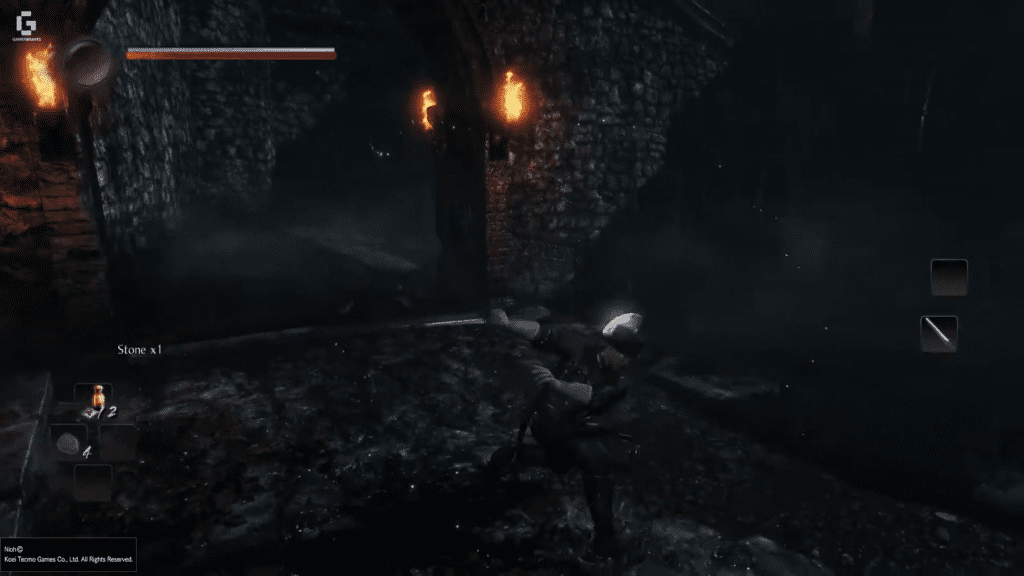 The Nioh Collection is an extraordinary compilation consisting of two masterfully crafted action RPG games, Nioh and Nioh 2, from Team Ninja and Koei Tecmo, that have garnered critical acclaim globally.
Steeped in Japanese mythology and blended with intense Dark Souls-style combat, this collection offers dedicated gamers the ultimate experience of navigating historical and supernatural narratives.
Explore the Sengoku period and battle fearsome samurai, gargantuan Yokai, and otherworldly bosses while customizing your own characters with a detailed skill tree and an assortment of weapons. The Nioh Collection also boasts enhanced visual and gameplay features to take full advantage of next-gen consoles like PS5.
Packed with thrilling action, challenging enemies, and an engrossing storyline, this collection is a must-have for action-adventure enthusiasts seeking a satisfying and immersive gameplay experience.
20. DOOM Eternal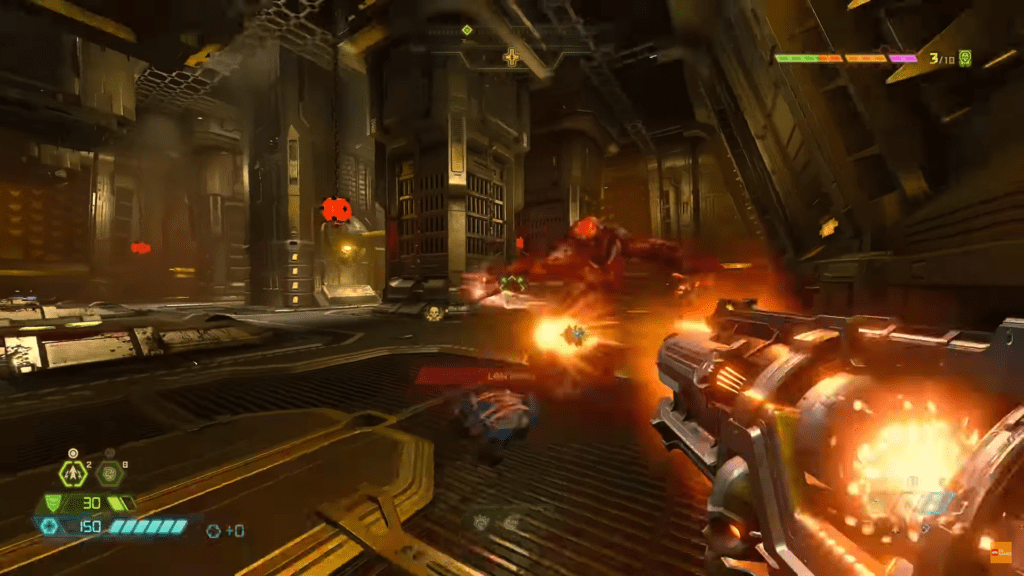 DOOM Eternal is a masterful blend of adrenaline-fueled action and bone-chilling horror that has garnered a massive following of dedicated fans. This highly-anticipated sequel to the award-winning DOOM game pushes the boundaries of first-person shooting by introducing new demons, weapons, and a gripping storyline that will keep players on the edge of their seats.
As the indomitable Doom Slayer, you are charged with preventing the demonic invasion of Earth while unearthing the Slayer's shadowy origins and the true purpose of the sinister forces at play.
The game offers stunning visuals, heart-pounding audio, and a difficulty curve that is both challenging and immensely satisfying. DOOM Eternal is an exhilarating ride that horror and action enthusiasts shouldn't miss out on.
Also Read: 30 Best Third-Person PS5 Games
Final Word
To wrap up this blog post on "20 Best Multiplayer games for PS5", we've outlined the 20 best multiplayer games for PS5 organized from top to bottom. Be sure to check out Ghost of Tsushima: Director's Cut, Elden Ring, Fortnite, It Takes Two, and more for thrilling interactive adventures with friends.
From hack-and-slash roleplay games to battle royale classics, these titles guarantee plenty of hours of intense fun. Whether you're an experienced gamer or just starting out, there's something for everyone here on our list; get your headshots ready, and don't forget to stock up on grenades!
We hope you've enjoyed this look at the best multiplayer games currently available on PS5; remember to stay tuned for the latest updates—you don't want to miss out on all the newest patches and content!