A festival takes place in Stardew Valley called Mermaid Show, where several merchants and boats show up at the dock from whom you can buy a variety of unusual goods. They even take the players for a boat ride. This festival is called Night Market, and it takes place during the Winters from 15th to 17th. Mermaid boat is an event which you can attend during this festival.
Given below are the time slots for attending the Mermaid Boat, Submarine Ride, and Night Market.
Night Market- 5 pm to 2 am
Mermaid Boat- 5 pm to 12:30 am
Submarine Boat- 5 pm to 11 pm
It is important to note here that, though Night Market opens from 5 pm to 2 am, you will only be able to attend Submarine Ride till 11 pm and Mermaid Boat Show till 12:30 am.
Mermaid Show in Stardew Valley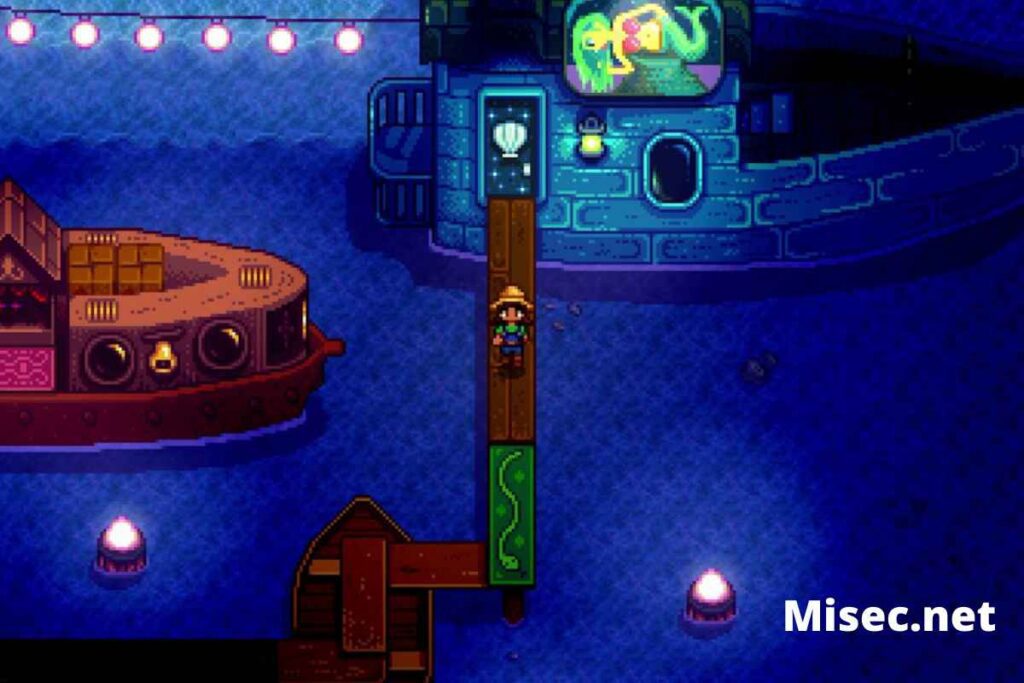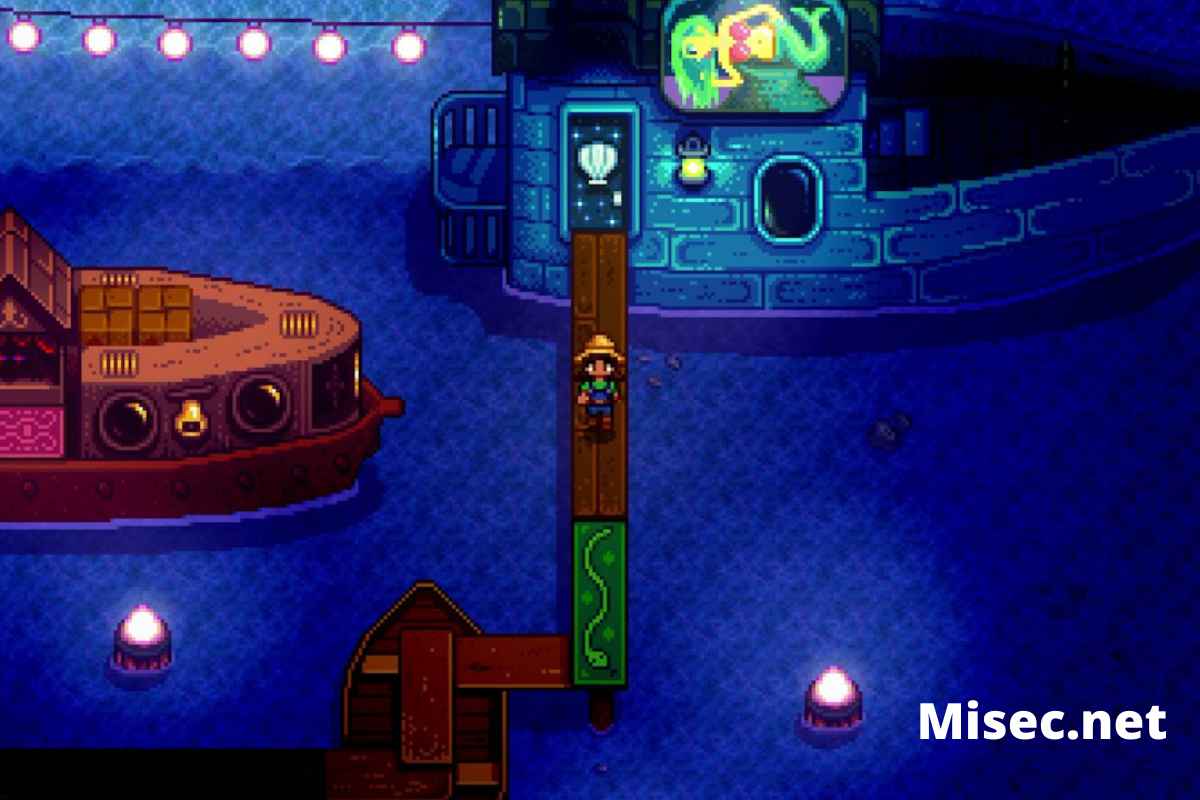 The Mermaid Show is an event that you can witness during The Night Market; it only lasts from 5 pm to 12:30 am. During this event, a mermaid will show up on the boat right after the player enters it. Her entrance is followed by a cut-scene in which the mermaid will perform for some 1 hour 40 minutes. The player will have the complete autonomy to leave the performance as and when he feels like. You can even stop the time, which can be done from the game menu.
Here, after the mermaid's performance is over, you will have an opportunity to gain a unique secret pearl. You can obtain it by playing clamshells, and the chance to do that will be given right after the show is finished. If you play the clamshells in the correct musical order, then you receive the Secret Pearl.
Mermaid Show Pearl Code
To receive the pearl, you will have to play the clamshells in the order 1-5-4-2-3. This is the secret code and will help you get the pearl.
Here, you will have to take note of the fact that though you can play The Mermaid performance any number of times, you will be able to obtain the secret pearl only once, each for every saved game.
Steps to Obtain the Pearl.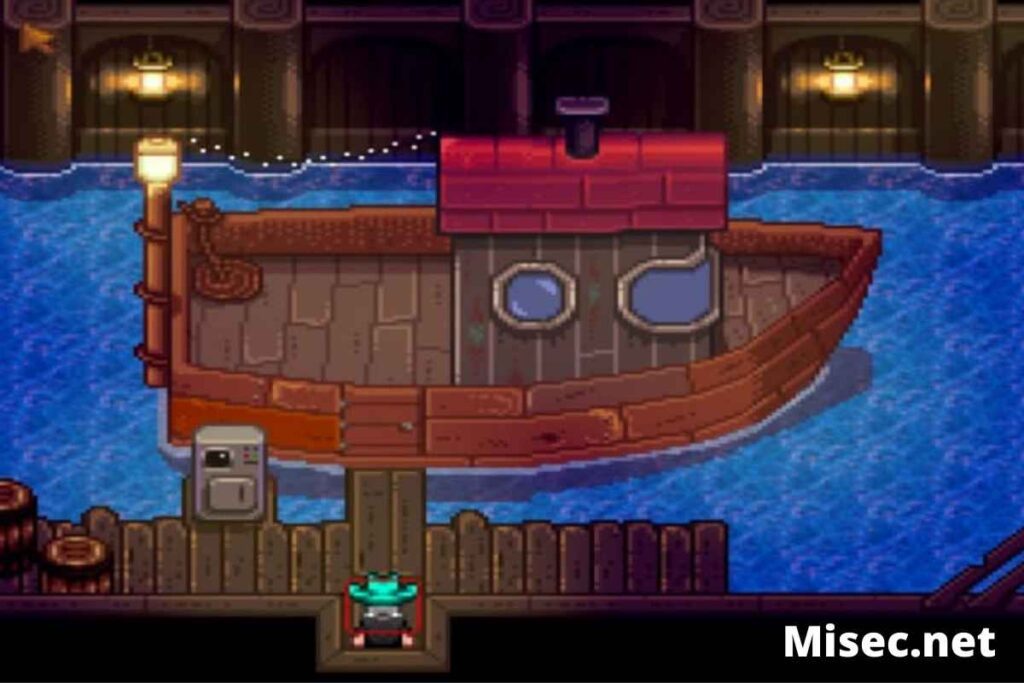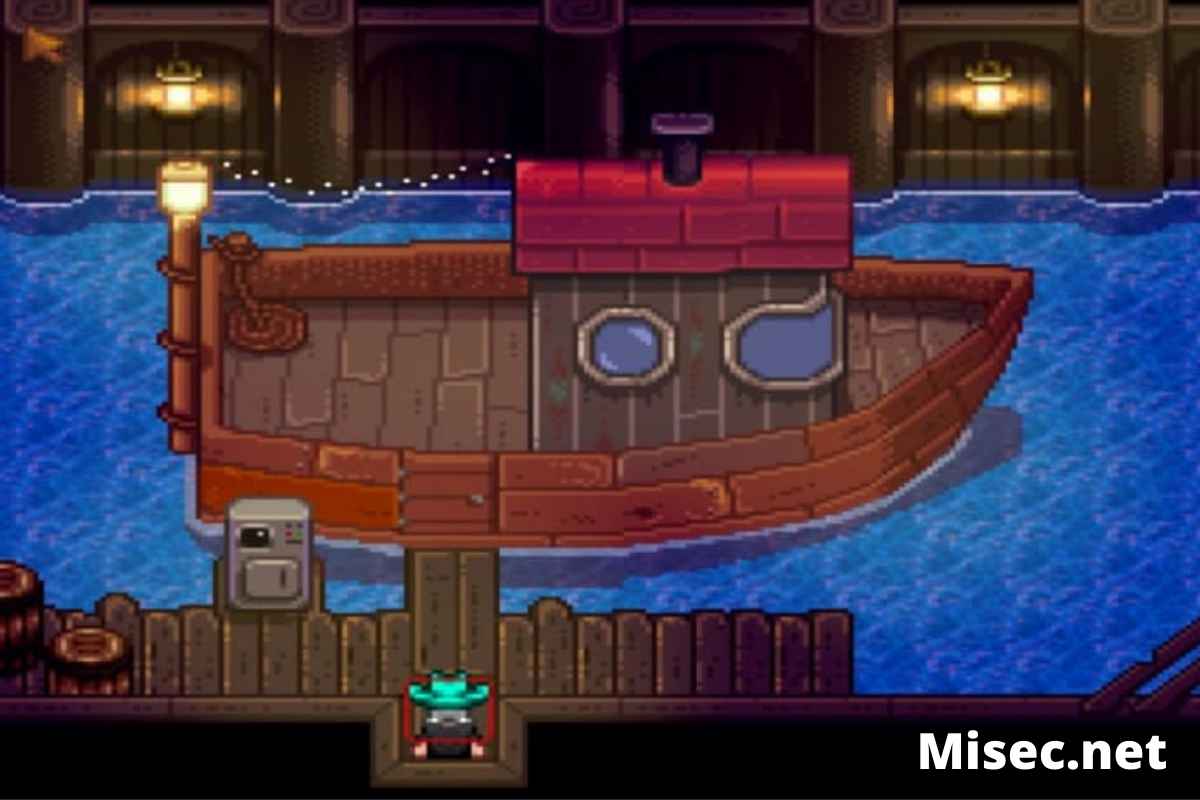 Step 1: Firstly, you will have to enter the Mermaid Show Boat; the player can do that anytime from 5 pm to 12:30 am.
Step 2: Next will be Mermaid's Performance. It will last for 1 hour and 40 minutes; the choice of watching or skipping it will be yours.
Step 3: Right after the performance, you can play clamshells. Play them in order 1-5-4-2-3.
About the Night Market Festival in Stardew Valley.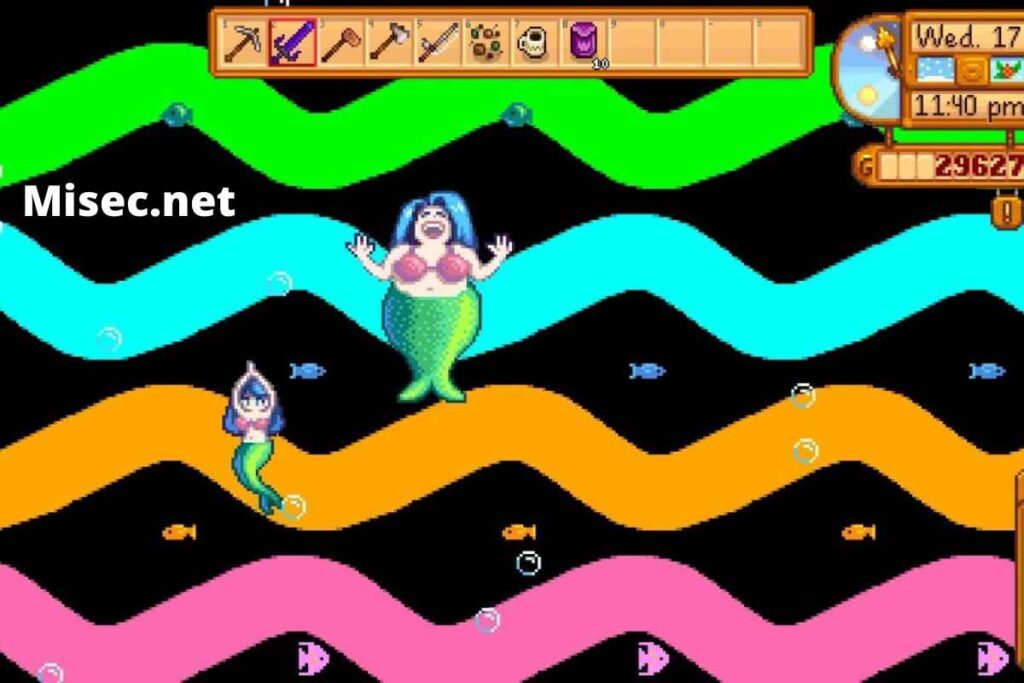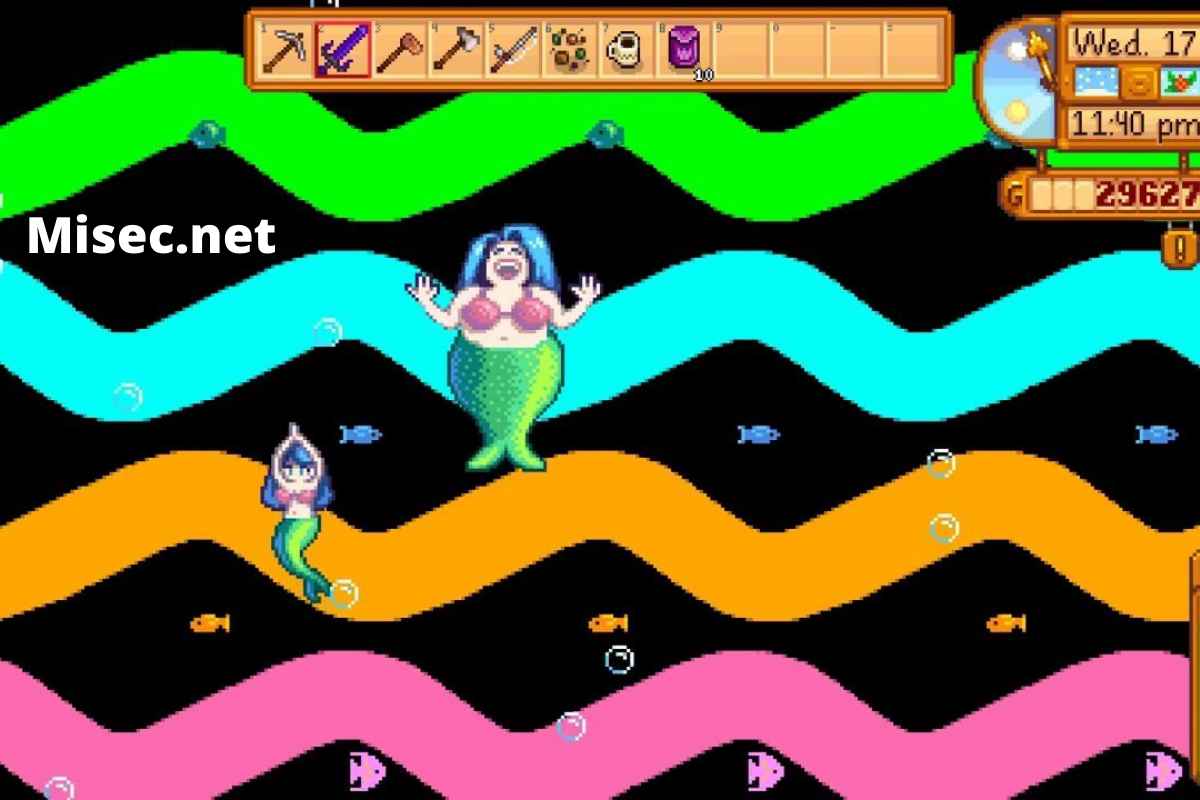 What sets Night Market apart from the other festivals in Stardew Valley is that the shops that are usually closed during the other festivals can be found open during the Night Market. Also, if you interact with the fellow villagers who are also present in the Night Market, then both of you will gain more friendship points.
One other thing that you will notice in Night Market is that there will be slight changes in the beach's map. This will cause the short-term disappearance of crab pots and chests. But this will not affect your usual quests.
Mermaid Show
Mermaid Show is an event that you attend from 5 pm to 12:30 am during the Night festival. All that you will need to know about this event has been mentioned above in our article.
It is an excellent opportunity to obtain an extremely rare pearl.
Travelling Cart
A player can get his hands on a number of unusual items in the traveling cart. You can even purchase the recipe for Wedding Ring here.
Also Read