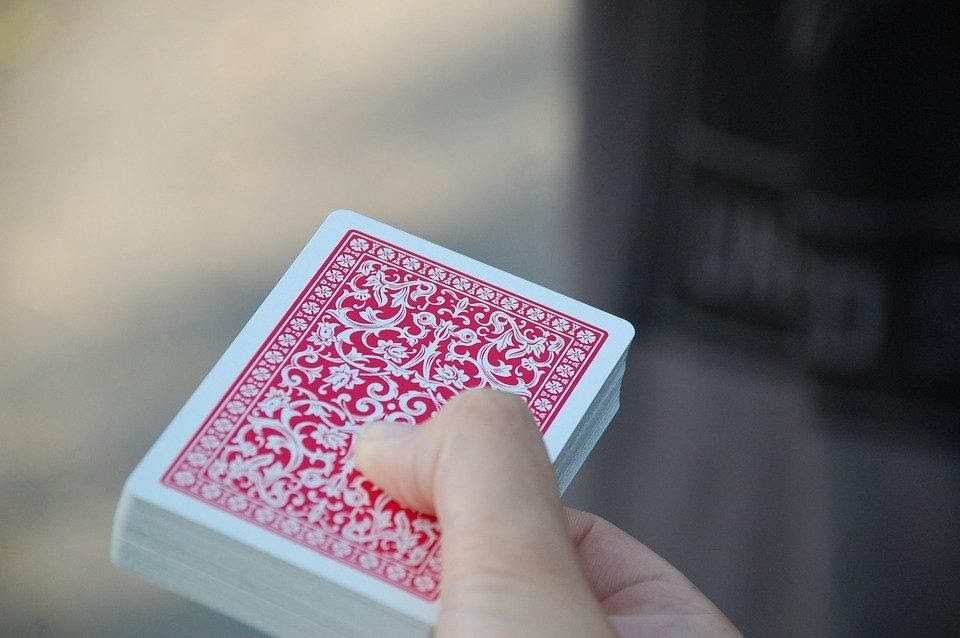 Card games have been around for hundreds of years and were almost always played in person, against others or alone.
Some generations growing up may well recall playing Patience on their own to pass the time, whilst games such as poker and blackjack entered pop culture after featuring in films and TV shows. As the digital age settled in, card games were again at the forefront of developing technology, with Solitaire a popular Windows-based game that often got played when bosses and supervisors were not looking.
As video games became more complex and consoles able to cope with increasing demands, card games became incredibly popular as part of bigger games. Some video games, such as Need for Speed, even spawned their own physical card game release, but usually, it was card games moving onto consoles, not the other way around. Sometimes, the card game is the core concept for a title, such as Hearthstone, but bringing the two together in a minigame can help boost the size, scope and appeal of a wider title.
Many big console releases have featured card games of late, both new and traditional versions. Often, they appear as mini-games within the title, giving the player a chance to accrue rewards, in-game currency, or just relax away from the core tasks and missions. So with that in mind, here are four games that have benefitted from such mini-games.
Far Cry 3
Far Cry 3 is described by one reviewer as being an 'exceptional first-person shooter with fun mechanics', and they are spot on. There have been plenty of titles since, but few have reached the levels achieved by Far Cry 3, which also incorporated a fun poker game. It is first unlocked after conquering a mission, but the first interaction is mainly through cut scenes. Once the mission has been completed, you can return to make wagers and stock up on much-needed money for weapons to bring down the villainous Vaas, one of video gaming's best-ever antagonists.
Fallout: New Vegas
Some games work hard to help set a scene, and in that respect crafting a card game of their own is a good option. This is especially important in worlds that are not meant to bear resemblance to real life, such as that of the Fallout series. They imagine a post-apocalyptic world with a strong similarity to the fifties version of the future. Within that, they add much of their own ideas on what that world might be like, including the card game Caravan in the New Vegas title. Any game with 'Vegas' in the title had to have card games, but adding their own fun twist made this a catchy and addictive minigame within a really strong standalone title.
Grand Theft Auto V
Grand Theft Auto Online is a monster game that has now spanned three generations of console, with a lifespan of eight years and counting. The online version is where the action is, with plenty of updates and support from Rockstar, including the Diamond Resort and Casino. It introduced several slots and card games, including three-card poker. It was a fun addition, although perhaps the developers missed a trick. When you consider the variables on how to win at poker, skill should eventually win out in any poker game, but in this version of three-card, there was no skill, just luck. Still, a glitch discovered by players did give patient players a chance to never lose money, so it was not all bad!
The Witcher 3
One of the absolute best card games within a console game ever is that of Gwent, the card game featured in The Witcher 3. The release by Polish developer CD Projekt Red was a commercial and critical success, as was Gwent. You collected cards through missions, traders and the like, battling against other players to expand your deck. Such was its appeal, gamers shared a running joke that they forgot the main quests purely to play the card game! It spawned its own standalone title, Gwent: The Witcher Card game, whilst The Witcher became a Netflix TV show. Sadly, the developer dropped the support for Xbox and PlayStation versions of Gwent a year after release, meaning the best way to experience it is to pick up The Witcher 3 and play through again.